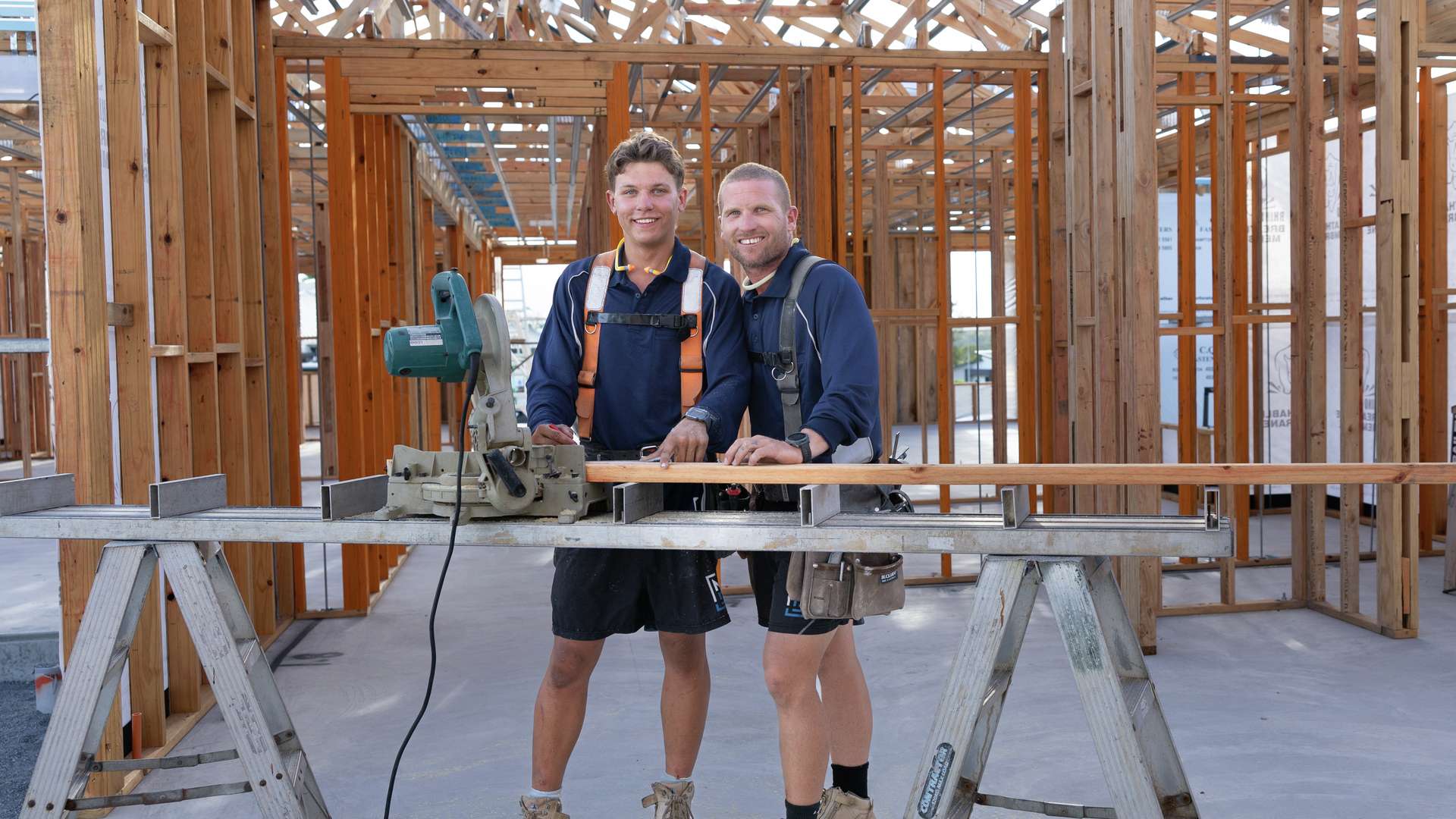 School-Based Apprenticeships and Traineeships (SAT) present a unique opportunity for students in High School years 10, 11 and 12. These programs enable them to simultaneously receive a wage, work towards a nationally recognised qualification, and make progress towards achieving their Queensland Certificate of Education.
A SAT aims to kick start a student's career and progress a student's learning in an environment that works alongside industry-related professionals to provide them with real-life work experience. 
Who can undertake a SAT?
To undertake a SAT students must:
15 years old or older and in years 10, 11 or 12 at a registered Queensland High School
Have support from their school.
Have permission from their parent or guardian, if under 18.
SAT conditions may apply to entry requirements for specific courses such as Electrotechnology. Visit the Queensland Governments' eligibility for more details. 
Information to get you started
Before you get started, you first need to follow these steps.
Step 1: School Approval
Discuss with your VET Coordinator or Careers Counsellor about your options when choosing a School Based Apprenticeship or Traineeship to see what best lines up with your career aspirations. Your school will need to provide approval for you to complete your apprenticeship or traineeship and will work with your employer to create your training schedule. 
Step 2: Find an Employer 
Once you have chosen your course you will need to find an employer that will help to train and employ you till the completion of your apprenticeship or traineeship. There are many options when choosing an employer this can be through job search sights or through Group Training Organisation (GTO). A GTO provides apprentices and trainees with employment opportunities through different host employers to help students gain the skills and training needed to complete their qualifications. Please note that GTO's should not be seen as an employment provider, they assist companies in procuring apprentices and trainees. 
Step 3: Choose an Australian Apprenticeship Support Network (AASN) provider.
Once employed, the employer will need to choose an AASN provider to sign up the apprentice or trainee and arrange the training contract. The employer will specify what Registered Training Organisation (RTO) the Apprentice or trainee will be attending. The employee will apply for the apprentice or trainee via their chosen AASN. Queensland AASNs: 
Step 4: CQUniversity
CQUniversity is the Supervising Registered Training Organisation (SRTO) and will oversee the training of the apprentice or trainee throughout their qualification. CQUniversity is responsible for providing students with the knowledge, skills, and training to help students achieve their career aspirations.  
What SATs are available at CQUniversity?
"

One of the best things about studying at CQU is the teachers here, and there's a good culture and crowd of people you meet people from all over. I learn from my TAFE course and then I get to take it to work and apply that knowledge and help diagnose problems.

Certificate II in Automotive Vocational Preparation, Certificate III in Engineering - Fixed and Mobile Plant Mechanic
Frequently Asked Questions
A School-Based Apprenticeship (SAT) aims to kick start a student's career and progress a student's learning in an environment that works alongside industry-related professionals to provide them with real-life work experience. Students will complete their apprenticeship alongside their secondary schooling giving students a head start in their career.
As a School Based Apprentice or Trainee, your wages typically differ from those of other apprentices and trainees. The compensation you receive is specified in the industrial award or agreement relevant to your employer's company.
The duration to finish a School Based Apprenticeship or Traineeship is generally twice as long as a full-time counterpart, as school-based apprentices and trainees engage in fewer working hours.
To start a School Based Apprenticeship or Traineeship (SAT), students require endorsement from their school; not all schools endorse such programs.
In cases where a school doesn't back a SAT, students might contemplate pursuing a part-time apprenticeship or traineeship alongside their schooling. Part-time apprenticeships and traineeships come with distinct prerequisites. Visit the Queensland Governments website for more information.
A School Based Apprenticeship or Traineeship must be completed prior to students' High School graduation. It's advised that students wishing to start a SAT later must be aware that they will have a limited time frame to accomplish their apprenticeship or traineeship.