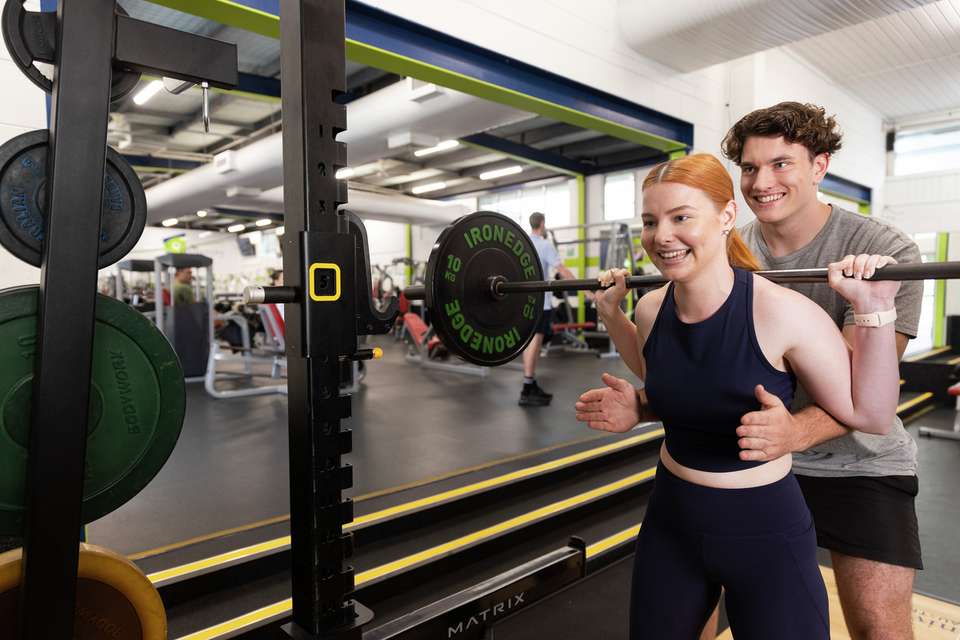 At CQU Gym, community means everything!
That is why we are a fully-staffed facility which is open to the public, staff and students. Check out our exceptional facility and services to find the perfect match to your personal training style. Whether you wish to make life-long friends at our group fitness classes, or maximize your training with personal training sessions, becoming a member of our gym community will prove to be the best decision you and your family make towards an active, healthy lifestyle. Comprised of qualified fitness instructors, personal trainers, exercise scientists and nutritionists, our staff are here to help support you on this journey!
FIRST WEEK IS FREE!**
On the fence about joining? No worries! Try a week free pass on us and experience the CQU Gym community for yourself. We are confident that you won't look back.
**Only valid for residents of the Rockhampton region. T&Cs apply.
Our facilities
Indoor Gym
Outdoor Functional Training Court with Queenax Matrix
Tennis Courts
Canteen
Our services
Group Fitness Classes
Personal Training
Nutrition Consultations and Meal Plans
Gym Programs
Athlete Programs
Pre- and Post-Natal Guidance
Challenges
Social Sport
Community Events
Fitness Passport
We welcome Fitness Passport users to CQU Gym! Upon your first visit, just bring your Fitness Passport card and speak with reception.
Single visit - Concession: $8, Public: $15
10 visit pass - Concession: $60, Public: $120
1 week pass - Concession: $30, Public: $60
1 month pass  - Concession: $60 , Public: $120
3 month pass - Concession: $180, Public: $180
6 month pass - Concession: $250, Public: $350
Annual membership - Concession: $450, Public: $600
6 Month Membership - $150
12 Month Membership - $250
*Available for CQU students, TAFE students, and local high school students. A student card must be presented upon request
Payroll Deduct – Single: $15 (per fortnight), Family $25 (per fortnight)
Outright memberships available – contact reception for options.
10% off an annual membership - $540
Concession: $18.95 (per fortnight)
Public: $24.95 (per fortnight)
No additional fees or charges.
Terms and Conditions
Please see our current Community Sport Centre Terms and Conditions for more information on our Memberships.
Contact us
Bld. 25, 554-700 Yaamba Rd, North Rockhampton
Phone: (07) 4923 2159
Email: sportscentre@cqu.edu.au
Gym hours
Monday to Friday: 5 am - 8 pm
Saturday: 7:30 am – 12 noon
Sunday and Public Holidays: Closed