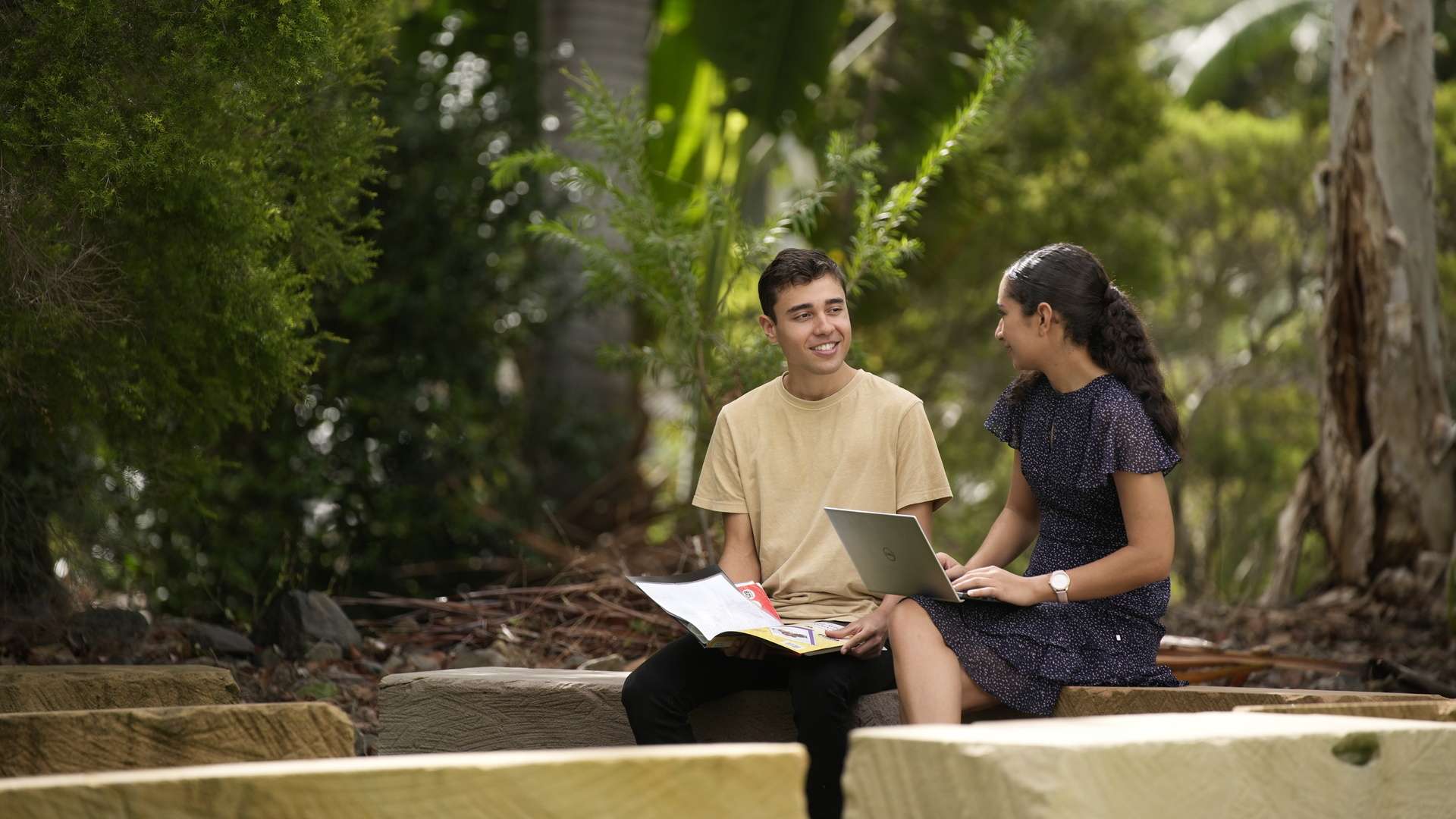 We're here to make you feel welcome and supported as an Indigenous student. Join thousands of First Nations people who've changed their lives and helped their communities by studying or training with us.
With dedicated Indigenous Student Engagement Officers and plenty of other support and services to help, you can SEE IT. BE IT.
Transcript
Welcome to CQUniversity.
We're here to help you feel supported, safe and welcome as a First Nations student. Going to TAFE or Uni can seem like a big step but plenty of our mob have done it, and so can you. Get started by exploring the website or book in a yarn to find out more. See It. Be It – with CQUni.
We know you can.
Support for you
Explore options
Find scholarships and support dedicated to Aboriginal and/or Torres Strait Islander People.
Explore some of the ways we are working to help give equality of opportunity and embrace the knowledges, leadership and strengths of First Nations People.
"

Challenge yourself and overcome what may appear impossible! Take each subject step by step. To study is a privilege and the journey is just as important as the end result.

Bachelor of Laws
See It. Be It.
Transcript
You're not the first person to feel unsure about university. To think you won't succeed. To reckon it's not for you.
But plenty of First Nations people found the course they wanted, and the support they were looking for through CQUniversity.
With campuses close to you and online options - along with dedicated Indigenous support staff who are there to welcome, guide and listen – to help you be what you want to be.
See it. Be it. We know you can.
Yarn with us
It can help to talk with one of our friendly Indigenous Student Engagement Officers if you have questions about TAFE or Uni.
Indigenous News
Explore the latest articles on First Nations research, students, staff and graduates.