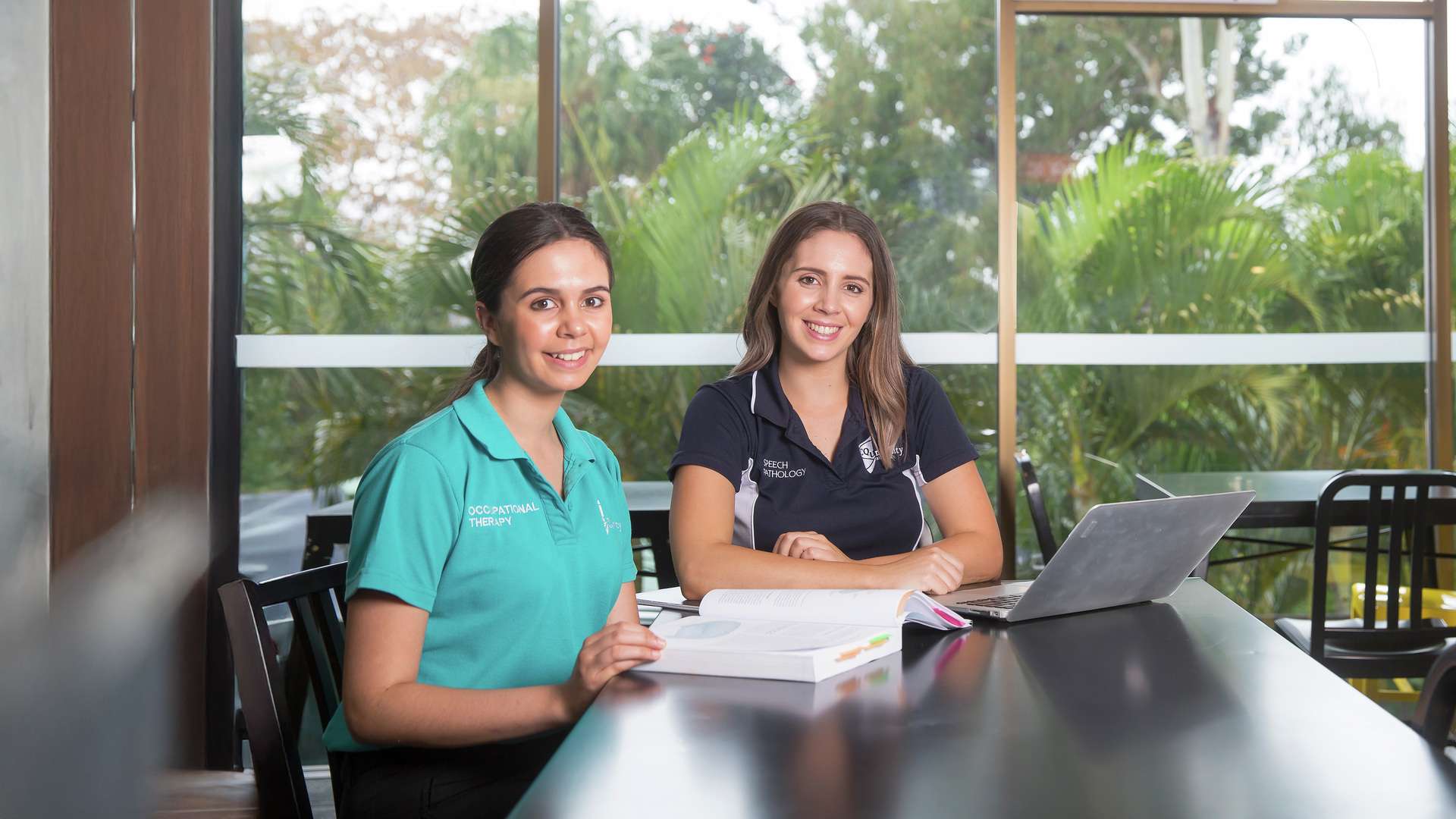 Your gift to CQUniversity will change lives

At the heart of CQUniversity is the desire to make a difference. We have established CQUniCares because we care about our communities, and know you are just as passionate about making an impact.
By giving to CQUniCares, you are partnering with Australia's most engaged university. Through your donation, you are building our shared regions, and enabling life-changing education, research, social innovation and growth.
You can choose to direct your support through one of our three key pillars
It's our belief that every single person deserves to further themselves through education. Regardless of background. Regardless of circumstances.
We are proud to have one of the highest ratios of students who are first-in-family, Indigenous, low socioeconomic, mature aged or from a disadvantaged background. Many of these students face additional barriers during their study, with financial stress being one of the major obstacles preventing students from completing their qualification and reaching their full potential which has been further exacerbated during these trying times.
Our inclusivity means that students face additional barriers to succeed throughout their study. Regional and socio-economically disadvantaged students are:
less likely to attend university
more likely to drop out of university.
Low participation coupled with high drop-out rates result in skill shortages and huge costs for the nation and students.
As a pioneer in the delivery of online education, we continue to be a leader in this area with almost half of the current student cohort studying via online. Many of these students are based in rural areas and are juggling family, work and study commitments in order to provide a better future for their families. This juggling act has been exacerbated with current cost of living pressures, with many relying on additional support to help get them through.
Your gift to the CQUniCares Student Success Fund will help overcome strong financial barriers, so deserving students will be able to enter and complete their education, and go on to support their families and communities and realise their full potential.
How your support helps
Scholarships
CQUniCares Scholarships provide financial support and development opportunities to new and continuing students. The impact of a scholarship goes far beyond the immediate financial need, allowing students to feel supported and encouraged throughout their study. Scholarships enable students to complete their education and go on to support their families and give back to our communities.
Academic Prizes
By supporting the CQUniCares Prize Program you are rewarding students' dedication and achievement. Awarded annually, Prizes inspire all students to work hard and do their best. They celebrate individual success and encourage shared excellence.
You can view a full list of current academic prizes and winners on our CQUniCares Academic Prize webpage. A big thank you to our generous donors and partners who make these prizes possible.
Emergency Grants
CQUniCares Emergency Grants provide immediate financial assistance to students experiencing real financial hardship. Emergency Grants can help a student in situations where they may unexpectedly, as a result of an emergency situation, find themselves without secure accommodation or food, means to pay essential utility bills or require urgent assistance for mechanical repairs or medical/healthcare access which negatively impacts their ability to continue with their studies. CQUniCares Emergency Grants go a long way towards helping students in their time of need to continue their study. 
We are committed to building thriving communities. Through our deep engagement with our regions across the nation, we have the ability to identify the real issues and we are ready to respond with sustainable solutions.
Regional and rural communities are disadvantaged in terms of access to services – the tyranny of distance means accessing quality vocational and tertiary education is more difficult, and therefore more expensive, than experienced by metropolitan students.
By providing a wide range of quality education and training options, we can contribute to community resilience and build capacity, providing young people with the opportunity to stay in their communities.
Indigenous and remote communities across Australia experience significant disadvantage when it comes to educational and socio-economic indicators. This vast disadvantage between Indigenous levels of education and employment and non-Indigenous Australians is well documented. Indigenous students are estimated to be behind non-Indigenous students by the equivalent of about two and-a-third-years of schooling (Closing the Gap Report 2016).
Research proves when Indigenous Australians have a higher level of education, there is virtually no employment gap between Indigenous and non-Indigenous Australians (Closing the Gap Clearinghouse, 2014). In contrast, those with low educational attainment tend to have poorer health outcomes, lower incomes, and reduced employment prospects (AHMAC, 2015).
Solutions to overcome this disparity exist and have been proven to be successful in bringing about equity and inclusiveness to enable access and participation in education at all levels.
Your support of the CQUniCares Community Impact Fund will allow for vital programs and research that makes a difference in the communities in which we operate.
CQUniCares Alumni Development Fund
CQUniCares about nurturing our communities.
The CQUniCares Alumni Development Fund offers grants of up to $1000 to empower graduates to make an impact in their communities.
Your support means graduates playing vital community roles - professional or volunteer -  and get the support and skills they need to make a big community impact.
Why start a development fund for graduates?
Graduates frequently contact us with opportunities that offer mutual benefit; opportunities that upskill them and give them a chance to better serve their communities.
Often, these opportunities are not covered by their workplaces, and alumni would ask if there was any way we could help. Community-focussed graduates are a major asset to communities, so we launched the CQUniCares Alumni Development Fund.
It just makes sense to support graduates to further their education to support their communities. And as a community-focused university, we're proud to see our graduates driving positive change in their communities – and the CQUniCares Alumni Development Fund nurtures this.
Your donation to the fund will ensure community leaders are supported and nurtured.
Who can apply to the fund?
You're eligible to apply to the fund if you've graduated from CQUniversity with a vocational or higher education qualification. Find out more on the Alumni Benefits page.
Read the CQUniCares Alumni Development Fund Policy and Procedure
Research
Research is about finding answers, and at CQUniversity, we are asking some of the most pressing questions affecting our regions. Our world-class researchers are seeking new knowledge and innovation in areas that are making an impact. Due to a lack of funding, crucial research projects are not able to be carried out. Your support will help fund this change-making research, that will improve the lives of many.
Find out more about research at CQUniversity.
Engagement and social innovation
At CQUniversity, engagement and social innovation are at the centre of our strategic vision. Through our Indigenous Engagement and our aspiration building, mentoring and CQUni Connect programs delivered into low socio-economic primary and high schools, we are making a positive impact on future generations and changing paths for the better. We have made a significant social impact to date, but we are just getting started. Through your support, we can continue to push the boundaries of what a university can do to improve communities.
Global outreach
We encourage all students to participate in and facilitates many impactful global programs that allow students to experience the world, build compassion and make a difference. Each year large numbers of students embark on many life-changing global projects that expand their horizon and make a positive impact on the world around us. Your support of the CQUniCares Community Impact Fund will increase this impact by enabling more global outreach projects.
CQUni cares about expanding the reach of education and training to grow our nation.
The CQUniCares Industry and Growth Fund provides partnership opportunities for you to drive economic growth and build regional capacity.
Courses and training
CQUniversity offers more than 300 TAFE and university qualifications, from short courses and certificates, through to undergraduate, postgraduate and research higher degrees. We are educating our regions' future teachers, nurses, paramedics, lawyers, engineers and business leaders. With your support, we can continue to develop and deliver innovative education and training options that meet the changing needs of our society.
Facilities, equipment and delivery locations
We are committed to expanding the availability of education and training to drive growth. CQUniversity has the largest geographical footprint of any university in the country, with campuses, study centres and hubs in more than 20 locations across Australia. Each CQUniversity location is unique and has been co-designed with the community to meet the needs of their region. Your support will provide opportunities for more people to access education and training.
Together we create change
Our institution is built on a proud 50-year history, but we are not afraid to disrupt the status quo in our pursuit of change. This pursuit has seen us ranked in the top 2% of universities worldwide and recognised as Australia's largest regional university, with more than 30 000 on campus and online students supported by more than 20 locations across the nation.
Our structure, our values and our geographic span means we have a distinctive advantage in identifying the needs of regional Australia and working with our communities to solve real problems and create a better future. Our applied teaching and research activities have a direct impact on our local communities and more broadly on society. We know the impact of a good education and are proud to be an Australian leader in inclusive education.
Your support can have a transformative impact on our education, research and social innovation capabilities.
"

My CQUniCares Student Success Scholarship has helped to ensure I can continue to pursue my dream to nurture and inspire the hopes of our young ones
Our Appeal
Thank you to the more than 120 alumni, staff, students and community partners who joined with us in donating to the 2023 CQUniCares Appeal. Together, we create change.
Stories of impact
Be inspired to create change – discover the stories of students who have been supported in their journey
Thank you
Thank you for empowering student success, enhancing learning and teaching and facilitating discovery