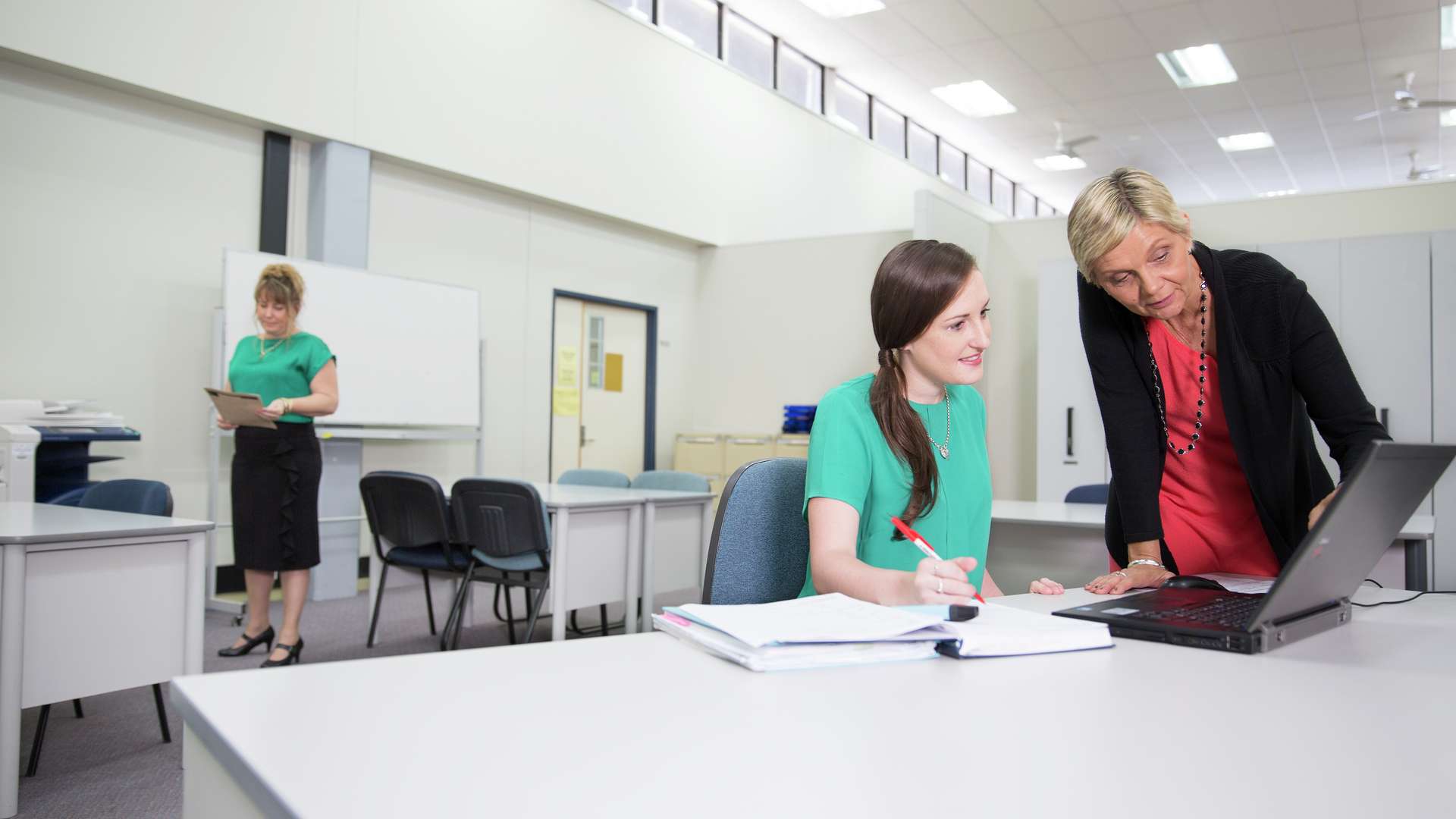 Congratulations on completing your qualification with CQUniversity. Whether you finished a Certificate I or your Doctorate or anything in between, you now automatically become a member of our alumni cohort, joining over 115 000 of your fellow graduates located all around the world. 
Your university is proud to continue to support you by providing access to career services and mentors, professional and personal development, and opportunities for you to follow your passion and expand your experience. Take advantage of our resources to fuel your continued success, we look forward to your on-going connection to your university through your alumni membership.  
Make the most of your alumni community 
Your connection with the university doesn't end with the completion of your qualification.  As a graduate, your knowledge, expertise and success can continue to be supported or shared to develop others.  Alumni are a huge part of the life and future of our university.  Welcome to the Alumni cohort, we're really glad you joined us! 
Alumni are important
Maintaining your connection with your university brings so many rewards and opportunities.  It really is a two-way street.  You have so much to contribute to the betterment of the University and our student experience and there are so many ways that you can be rewarded. 
How you choose to be involved is up to you – some of the opportunities to get involved and stay involved as presented below, but you might like to suggest your own ways to get involved – we're open to your ideas and suggestions.
Frequently Asked Questions
Definition: alumnus (pronounced a-lum-nus),
Noun: A graduate of a particular school or university
An alumnus is another word for graduate; alumni is the plural: one alumnus, two alumni.
When you complete a CQUniversity qualification - from a Certificate 1 to a Doctorate - you automatically become a CQUniversity alumnus. Both vocational education and training and higher education graduates are members of our alumni community.
A range of benefits and initiatives are available to vocational training and degree program graduates of CQUniversity. These include free library access, career development services, alumni professional development grants, and regular opportunities to get involved through 'Be' magazine and the alumni e-newsletter. 
View the benefits available and keep your details updated to hear about opportunities available to you.
Yes. As a graduate, you are able to access both catalogue and electronic databases. Visit Benefits for more information.
No! Students automatically achieve alumnus status upon completion of their qualification (Certificate 1 to Doctorate included). There are no costs associated with this life-long relationship with your university.
Digital and hard copy official academic transcripts can be ordered online. Visit the Academic Transcripts page for more information.
We love to help graduates to organise reunions or activities. Contact the Alumni Relations Team to find out how we can assist you.
You are able to advertise job vacancies for free through the University CareerHub. First-time users need to register an account.
You can use My eQuals to send links to certified digital copies of your transcripts and testamurs to anyone you choose, including employers, universities and other parties. More information is on the My eQuals explained page.
For requests from external parties or organisations that do not accept My eQuals, CQUniversity can verify an academic record if we have permission from the individual to do so. We require signed consent from the individual before this private information can be released. The consent document should include the student's full name, date of birth and student ID number as well as their signature. Many employers and immigration agents have a standard form for this.
Please email the consent form to our Student Governance Centre at studentoperations@cqu.edu.au or contact us on 13 2786.
Academic Verification usually takes 2-3 working days to process. This is a free service.
Please update your contact details so CQUniversity can contact you to confirm your consent if needed.
Yes, we can help you with this. 
You can supply your agent with a hard copy (fees apply) or certified digital copy of your transcript and testamur. 
For certified digital documents 
We recommend contacting your agent to confirm they will accept certified digital documents via the My eQuals platform. 
Complete the digital transcript AND digital testamur forms. More information is on the My eQuals explained page. Please contact studentoperations@cqu.edu.au if the request is urgent. 
Within 5 working days you will receive an invitation to My eQuals. Once you receive the My eQuals invitation, follow the steps in the email to sign in, access your certified digital awards and share links to these with third party organisations. 
For hard copy documents 
Please complete BOTH these forms to order your documents (fees apply). 
Request for Academic Transcript and replacement Testamur. 
Once you have completed the forms and paid the required fees, please send an email to the Awards and Results team via studentoperations@cqu.edu.au requesting the documents be mailed together in a single envelope. 
For any enquiries relating to replacement testamurs please contact the Awards and Results team on 13 2786. 
Annual Alumni Awards
Know someone who deserves to be acknowledged and celebrated for their achievements as an outstanding alumni?
30 Minutes a month
Just 30 minutes of your time can make all the difference to a current student or fellow graduate – get involved today!
Contact Alumni
Got a question or need some information? Drop us a line and we'll help you find what you are looking for.