CQUniversity takes great pride in the achievements our alumni are making in their world. Their accomplishments benefit both society and the University, advancing the common good and inspiring others. The annual Alumni Awards acknowledge and celebrate these achievements by our outstanding alumni in their professional field or community service activities.
Learn more about CQUniversity's alumni award receipients below and be sure to listen to their individual stories on CQUniversity's How To Change a Life podcast.
Alumni awardees 2023
Outstanding Alumnus of the Year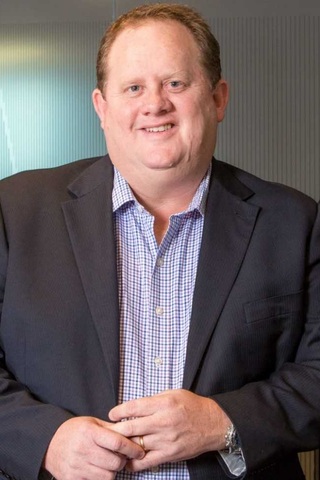 Bevan Slattery
Tech Entrepreneur
Honorary Master of Business Administration, 2007; Bachelor of Business, 2014
This award recognises a graduate of CQUniversity who has made an exceptional contribution to society and demonstrated the achievement of excellence in a professional context.
Bevan Slattery is one of Australia's leading entrepreneurs, having founded some of the nation's biggest technology success stories. His entrepreneurial success is highlighted by having listed a record five companies on the Australian Stock Exchange and receiving many industry awards being inducted into the Commsday and ARN Halls Of Fame. In 2019, Slattery was appointed a member of Australia's Cyber Security Industry Advisory Committee.
In addition to his commercial telecommunication operations Bevan co- founded Biopixel, Australia's leading production service provider for natural history and animal behavioural sequences; and also the BioPixel Oceans Foundation doing important marine research on the Great Barrier Reef.
Bevan is now focussing more of his time on his philanthropic initiatives through Soda Sustainability including developing 1 million square meters of environmentally tolerant reef to help restore the Great Barrier Reef and other essential ecosystem restoration work including endangered seagrasses and mangroves.
Alumnus of the Year for Industry Achievement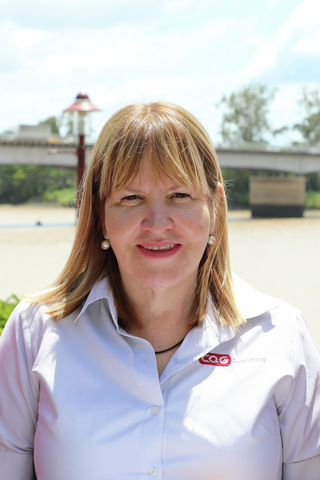 Patrice Brown
Founder & Director, CQG Consulting
Bachelor of Science (Applied Chemistry), 1992
This award recognises a graduate of CQUniversity who has achieved to a high standard or made an exceptional contribution in their industry or profession.
Patrice Brown is commended for demonstrating significant leadership and resilience to develop an award-winning enterprise and strong knowledge-sharing and capacity-building partnerships in complex and specialised areas.
Founded by Patrice in 2003, CQG is now one of the largest regional environmental consulting businesses in Queensland. Their niche services include impact assessments and approvals, ecology, coordinating waste management following natural disasters and salt field and sugar industry advisory services.
In 2019, Patrice co-founded Tunuba, a Central Queensland Indigenous business which is 50% owned by the Darumbal People to provide employment, training and business development opportunities for Darumbal People.
Patrice is an advocate for protecting environmental and cultural values through partnerships with Traditional Owners, researchers and regional communities, and shares her decades of experience through State and Commonwealth government advisory boards.
Alumnus of the Year for Social Impact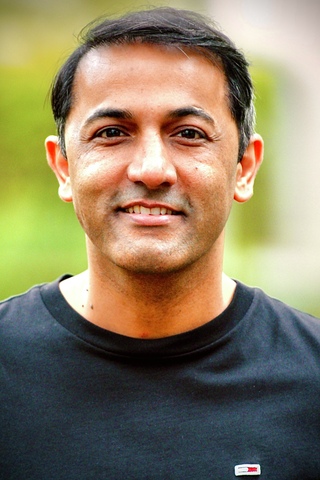 Param Singh
Founder & CEO, MoooFarm
Master of Information Systems, 2005
This award recognises a graduate of CQUniversity who has made a sustained positive contribution through their collaborative social innovation work OR who has demonstrated significant social impact to a community or the University through volunteering.
Param Singh is commended for his significant achievements in helping farmers in India with technology and tools to move them out of poverty. In 2022, Mooofarm won the prestigious Dairy Innovation award in the socio-economic category at the World Dairy Summit. The MoooFarm mobile application has been downloaded by more than 1.8 million farmers to connect with qualified veterinarians, order farm inputs, access financial services, manage their farm & cattle and engage with subject matter experts to make dairy profitable.
During COVID-19 lockdowns in India, Param also launched the Tech for Good charity (Australia) and partnered with Canva's Force for Good initiative to train and support 15,000+ young girls in digital skills. Param's work has contributed skills transfer to tens of thousands of people and are providing tangible financial outcomes through enhanced employability and increased profitability to lift people out of poverty in India.
Alumnus of the Year for Early Career Achievement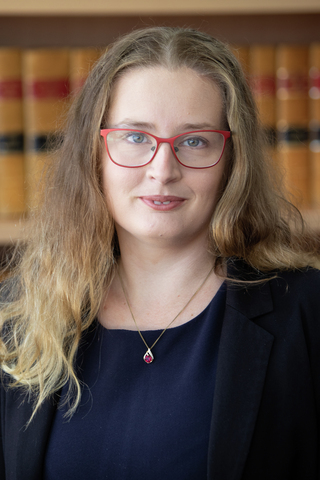 Clarissa Sempel
Associate Lawyer, Access Law Group
Bachelor of Laws, 2019
This award recognises a graduate of CQUniversity who has demonstrated significant career achievements or positive impact on a field of endeavour or community cause within five years of graduation from CQUniversity.
Clarissa Sempel is commended for exemplary early career achievement including leadership through coaching and mentoring, pro-bono activities and personal and workplace development.
She exemplifies the experience of many CQUniversity graduates in having to overcome difficult circumstances to follow her study and career plans. She began working for Access Law Group at the same time as starting her Bachelor of Laws at CQUniversity, progressing from a full-time administration position while studying, to being appointed to the role of Associate Lawyer in 2021. In 2023, Clarissa started a new position as a Lawyer at Our Lawyers.
In addition to her legal career, Clarissa is dedicated to supporting others through her association with Junior Chamber International (JCI) - a global, non-profit organisation for young people to develop leadership skills, and make an impact in local communities through volunteerism aligned with the UN Sustainable Development Goals. Clarissa has progressed from membership and leadership roles in her local branch to being the President of the National Board.
We congratulate all Alumni Award winners for their outstanding contributions and achievements. If you know alumni who are making a difference in their industry, role or community, please let us know so we can recognise them. Alumni can also be nominated by others or self-nominate for the awards using the Alumni Award Nomination Form.
Previous Alumni Award winners