Bachelor of Science (Applied Chemistry)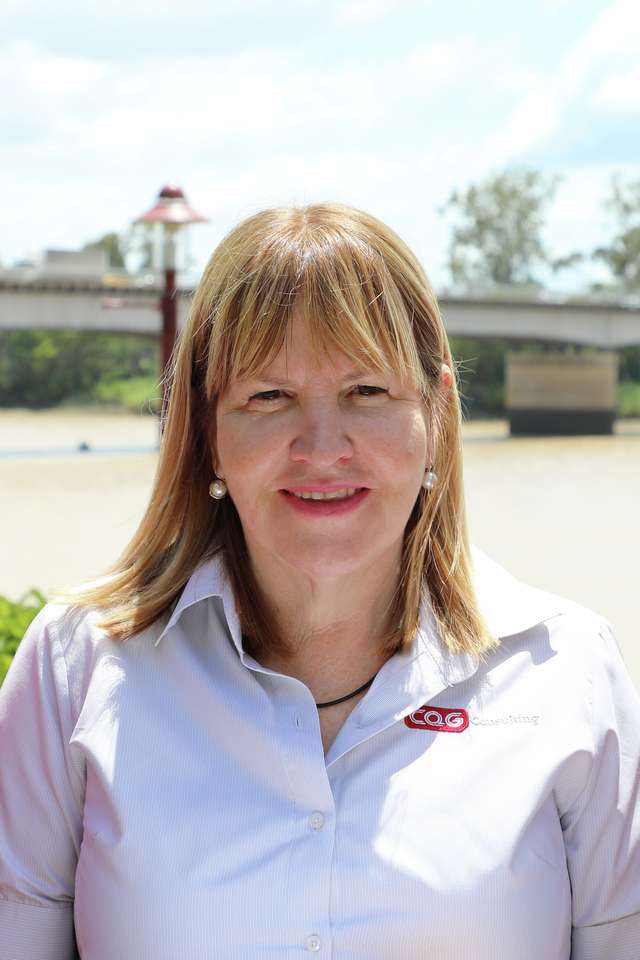 Raised on a cattle property in Central Queensland (CQ), Patrice's career commenced in the sugar industry, where she was the first female to be appointed to a supervisor's position. Following that, Patrice was the NSW Environmental Manager for CSR Timber Products, and held roles with the Environmental Protection Authority (EPA), and executive positions with Sinclair Knight Merz (SKM), Connell Wagner and Aldoga Aluminium.
After working in several large engineering consulting firms, Patrice decided she wanted her own team of people and style of consulting. She founded CQG Consulting in 2003, focusing primarily on the Stanwell Energy Park and impact assessments for greenfield projects. After a downturn in the CQ region in 2013, Patrice led the diversification of CQG into other geographical regions and market sectors. CQG is now one of the largest regional environmental consulting businesses in Queensland, with offices in Rockhampton, Mackay, Gladstone, and Southeast Queensland. CQG's niche services include impact assessments and approvals, ecology, waste management coordination following natural disasters, and salt field and sugar industry advisory services.  
In 2019, Patrice and her husband Andrew co-founded Tunuba – a CQ Indigenous business that is 50% owned by the Darumbal People – to provide employment, training and business development opportunities for Darumbal People and local contractors in the Rockhampton region. Tunuba provides land management, weed mapping and treatment, fencing, and fauna spotter catcher services. Patrice has established trusted relationships with First Nations people across Queensland, working tirelessly to ensure their voices are heard, and they have genuine opportunities to secure business contracts and develop their own projects.
With over 30 years of experience as an environmental practitioner, Patrice is a regular presenter at national and international conferences, advocating for protecting environmental and cultural values through partnerships with Traditional Owners, researchers, and regional communities. Patrice has decades of experience as an appointed board director on State and Commonwealth government boards and as a previous member of the CQUniversity Council, the Queensland Premier's Business Advisory Council, and economic development boards. She has received several National and State awards for her entrepreneurship and strong voice for regional Queensland and continues to be an advocate for CQUniversity and the importance of learning and working together to achieve great things.
CQUniversity is proud to recognise Patrice as the recipient of the 2023 Alumnus of the Year – Industry Achievement award.