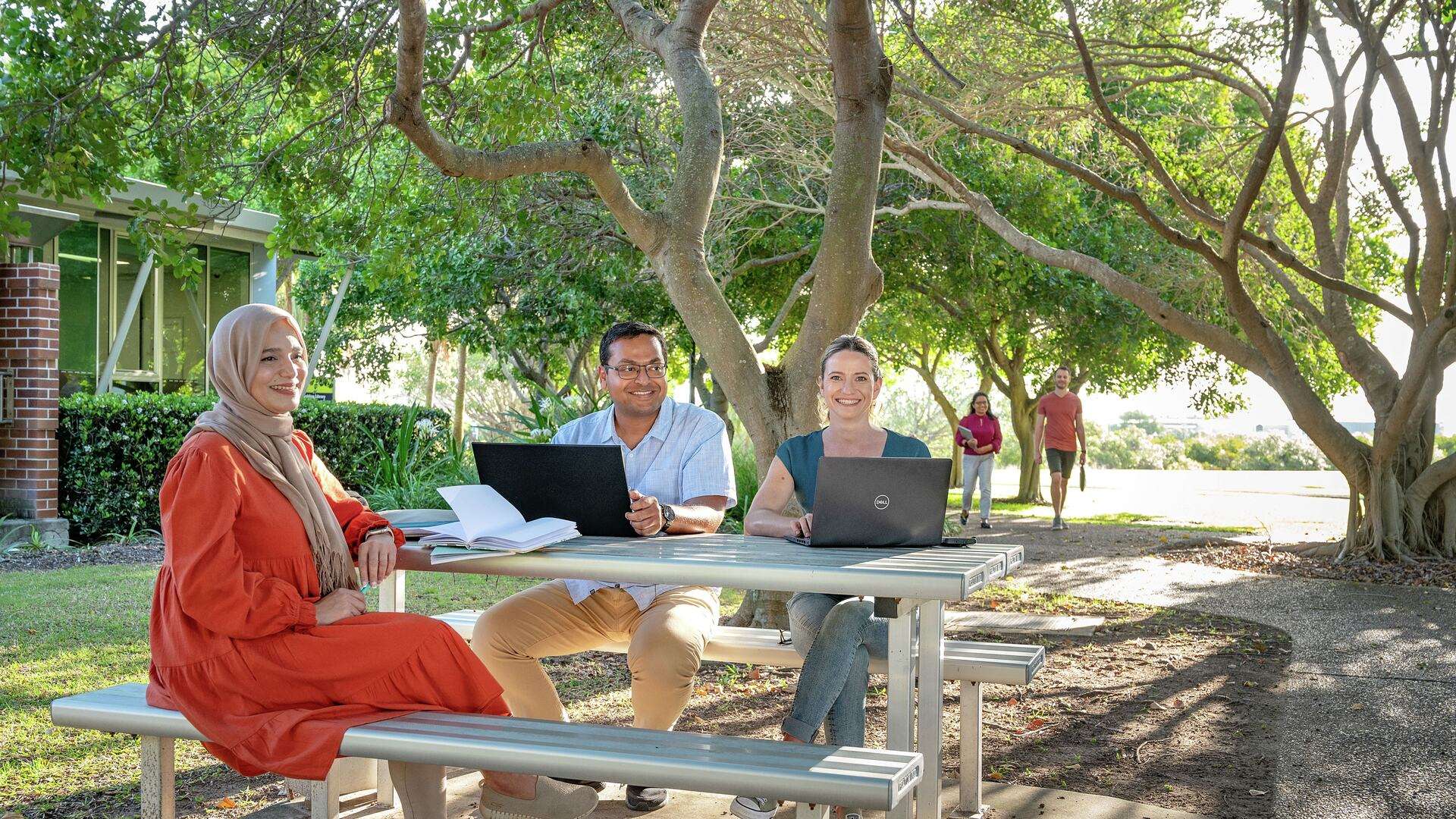 Your experience as a CQUniversity student extends beyond the classroom walls and the course you are studying.
At CQU, you'll embark on a course experience that offers you the flexibility and choice to design your future. Whether you are seeking an on-campus experience or prefer the convenience of online learning, our flexible study options allow you to tailor your study experience to your lifestyle. Experience the ultimate choice with a diverse range of disciplines and study levels available, so you'll find just the right course to explore your interests and progress your career goals.
Enjoy being part of a supportive learning community that fosters collaboration, innovation and personal growth. As you study, you can access outstanding support services and resources dedicated to helping you get the most out of your studies. You can be involved in a range of student activities, clubs, and societies, from volunteering opportunities to sports clubs and cultural events to social innovation initiatives.
Explore courses
Explore our broad range of courses from varying study levels, including short courses, TAFE certificates and diplomas, undergraduate, postgraduate and research higher degrees.