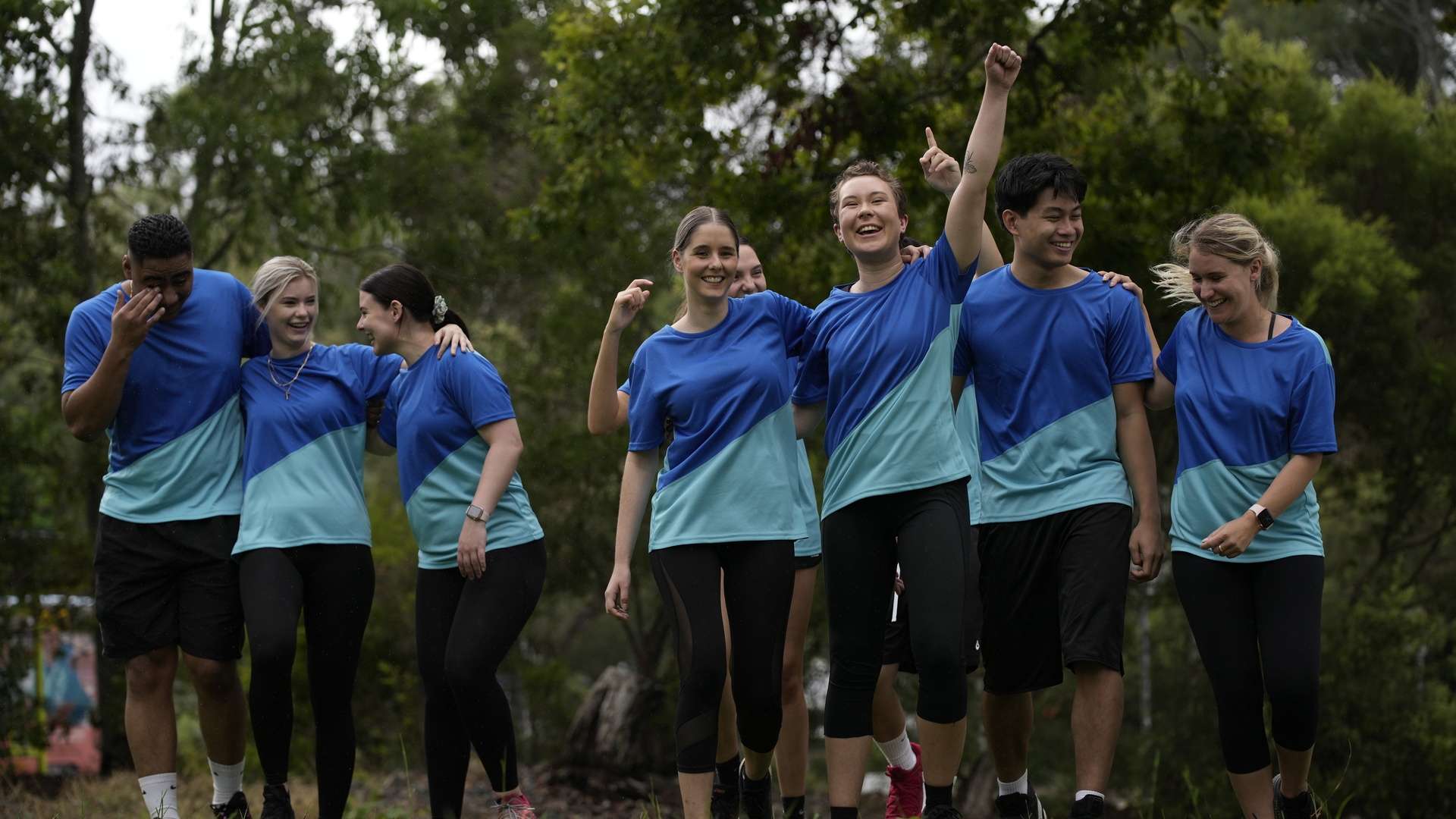 As a student at CQU, you are embarking on an exciting journey filled with opportunities to learn, connect, grow and have fun. One of the best ways to enhance your university experience is by getting involved in University life.
You'll find a wide range of student opportunities and activities that cater to a variety of interests. From clubs and societies, study abroad opportunities and student leadership events and activities, there is something for everyone.  
Clubs and societies
Getting involved with your CQU community is one of the best ways to make the most of your time here. You'll have the chance to meet new people and make lifelong friendships by joining a Club or Society. 
Whether you're interested in joining an existing group or starting one of your own, we're here to help you every step of the way. Don't hesitate to contact our Student Events and Experience team if you have any questions!
Sport
As a student, you can benefit greatly from participating in sports. At CQU, various sporting opportunities are available across different locations and study modes. Whether you're interested in trying something new or competing on behalf of CQUniversity, there's something for everyone. You can represent the university by nominating yourself for UniSport Australia events such as Nationals Div 1 and Div 2, Indigenous Nationals, Athletics, Triathlon, and more!
Additionally, if you're looking for a fun and rewarding way to stay active, consider joining our CQUniMoves virtual trek challenges throughout the year. It's a great way to stay fit and healthy while enjoying yourself!
Whatever your interests, we have something for you to get involved in to enrich your university experience.
Student Mentoring
When you become a student at CQU you may like to connect with a Student Mentor or perhaps get involved as one yourself.  Student Mentors are current students who we equip with special training to help other students with non-academic advice about university life, study tips and tricks, and insight into CQU's support services.  So, if you enjoy helping others, meeting new people or perhaps need some help transitioning to study life, discover more about Student Mentors at MyCQU when you get started.
Student Representative Council (SRC)
The Student Representative Council (SRC) is a collective group of students, elected by their peers, and appointed to engage with and advocate for the student community.  Members are elected to represent all cohorts and regions across the CQUniversity footprint. 
The SRC discusses a range of topics that contribute to the improvement of the student experience. All students are encouraged to submit topics or items for discussion at SRC meetings. To connect with your local SRC member, find out more about the Student Representative Council in MyCQU.
Accessing MyCQU
New to CQU? You'll need a login to get started on the MYCQU Student Portal. Find helpful details if it's your first time or it's been a while setting up on our system.
Student Support
At CQU, our students can enjoy a wide range of support services including academic support, study resources, counselling services, accessibility, health services and more.