Graduate Diploma of Domestic and Family Violence Practice
| | |
| --- | --- |
| Duration | 1 year full-time, 2 years part-time |
| Location | Online |
| Next start term | Anytime |
| Study mode | Online |
| Course code | CV79 |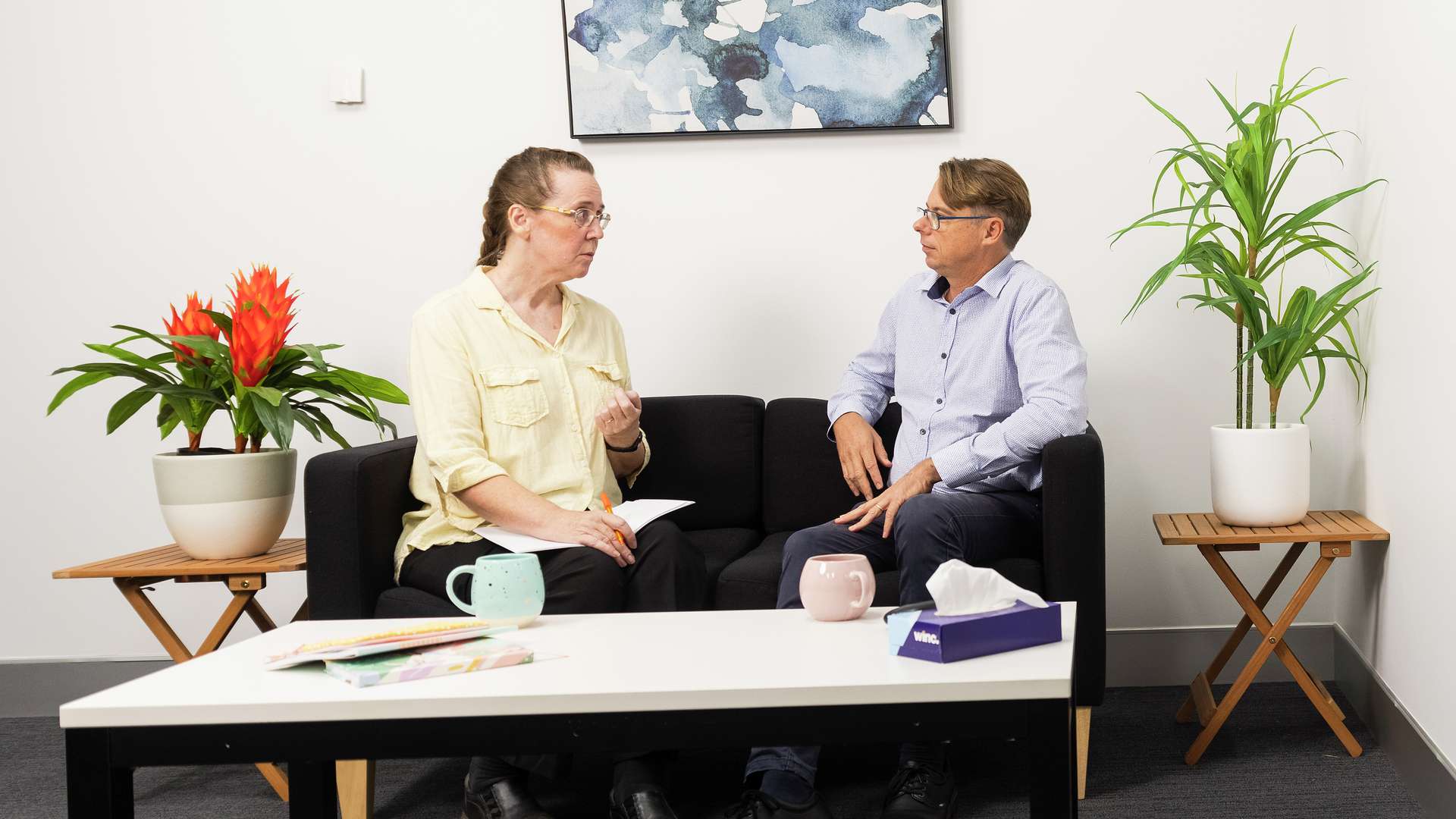 Overview
The Graduate Diploma of Domestic and Family Violence Practice provides the opportunity for you to develop advanced industry-related knowledge, skills and competencies to respond to domestic and family violence. If you're working in probation and parole, social work, counselling, psychology, criminology or community services, apply now and upskill to meet a critical shortage of practitioners. 
This course will provide you with the opportunity to enhance your learning in key specialist practice areas in relation to domestic and family violence prevention. The units in this course relate to responding to victims and perpetrators, and leadership and management from a domestic and family violence perspective.
In the first four units, you will study topical issues including domestic and family violence theories and perspectives; responses and interventions; and advanced studies in domestic and family violence practice. These units are common to the Graduate Certificate in Domestic and Family Violence Practice. You will then have the opportunity to continue to tailor your studies to suit your career interests through the choice of elective units. In addition to the elective units available in the graduate certificate, choose units in areas such as leadership and management, advanced skills for men's behaviour change, integrated services and systems for men's behaviour change, and sexual violence.
You will write a research proposal focussing on a feasible plan to address an aspect of practice in domestic and family violence. You will explore the implications of the intersection of gender, culture and ethnicity in the research context.
Developed with the Queensland Centre for Domestic and Family Violence Research, our courses are directly connected to ongoing research in the field, meaning you'll have access to the latest information and techniques. You will benefit from a highly contextual course that will prepare you with up-to-date knowledge and skills to work in both government and private sector roles. Plus, benefit from the ultimate flexibility to study entirely online via our Be Different platform where you set your own pace to fit study around your life. You will develop a range of transferrable skills suitable for a range of professions and occupations.
Study experience
Strong Research Connections
Career Opportunities
By completing the Graduate Diploma in Domestic and Family Violence Practice it will prepare you to pursue employment in criminal justice, child safety organisations, health services, non-government organisations including domestic violence services.
Structure & Availability
Wondering how a self-paced postgraduate course in domestic and family violence practice works and what to expect? Explore more details below.
Course structure
You will be required to complete eight units including four core units and four electives. Units are generally broken down into 10-12, bite-sized modules for you to complete. Each unit is six credit points and designed to require a time commitment of a total of 144 hours.
If you choose to study four units at once over a typical term duration of 12 weeks on a full-time basis this would equate to six months of full-time study for all four units. After enrolling, you'll have access to your core units to work through.  
Assessments
Your assessments range from portfolio activities, online quizzes and case studies. The difference is there are no deadlines or due dates.
Unit information
You must complete a total of four compulsory units as follows:
DFVP20001 Domestic and Family Violence Practice: Key Concepts and Perspectives (prerequisite)
Upon completion of DFVP20001, you will have access to three further compulsory units:
DFVP20002 Domestic and Family Violence Responses and Interventions (Prerequisite: DFVP20001)
DFVP29004 Advanced Studies in Domestic and Family Violence Practice (Prerequisite: DFVP20001)
DFVP20006 Working with Victim/Survivors of Domestic and Family Violence (Prerequisite: DFVP20001)
You will then complete a further four units. For information on the units available, visit the Handbook and select the "Course Structure" tab.
Credit transfer information
If you have already completed study relevant to the course you have enrolled in, you may be eligible for credit transfer.
Online Availability
| Intake | Locations |
| --- | --- |
| Hyperflexible Annual Term, 2023 | Available Online |
| Hyperflexible Annual Term, 2024 | Available Online |
When you study this course via our flexible online Be Different learning platform, not only will you study high-quality course content, but you will also get to set the pace. You are not bound by traditional term dates, such as Term 1 (March) or Term 2 (July) and you can submit your assessments at any time over the duration of the course. The course is open for applications all year round so you can start your studies anytime. 
Majors and minors are not applicable to this course.
This course has no residential schools.
Requirements
To be eligible for entry into this course, students must hold one the following:
• A completed Australian Qualifications Framework (AQF) equivalent Bachelor degree, or higher AQF equivalent qualification; or
• A completed AQF Diploma qualification with at least 5 years relevant* employment experience.
*Relevant work experience must include employment in the domestic and family violence field, or a related field (such as child safety, health, correctional services), where associated written tasks, such as report writing, are demonstrated.
Professional experience must be shown in a letter of employment which is presented on a company letterhead as well as signed and dated by a delegated authority. The letter must contain your full name, position title, duties performed and length of service.
English Language Proficiency Requirements:
If you were not born in Australia, Canada, New Zealand, United Kingdom, Ireland, South Africa or United States of America you are required to meet the English Language Proficiency requirements set by the University. Applicants are required to provide evidence of completion of:
• A secondary qualification (Year 11 and 12, or equivalent), or
• An Australian Qualifications Framework (AQF) diploma level qualification, or
• Bachelor level qualification study for a period of at least 2 years fulltime with a minimum overall GPA 4.0
Completed within Australia, Canada, New Zealand, United Kingdom, South Africa, Ireland, or United States of America, which will meet the English proficiency.
If you do not satisfy any of the above, you will need to undertake an English language proficiency test and achieve the following scores as below:
• An International English Language Testing System (IELTS Academic) overall band score of at least 6.0 overall with a minimum 5.5 in each subset; or
• Test of English as a Foreign Language (TOEFL) - Requires 550 or better overall & minimum TWE score of 4.5 (Paper Based Test), or 75 or better overall and no score less than 17 (Internet Based Test); or
• Pearson Test of English Academic (PTE Academic) - Requires an overall score of 54 with no sub-score less than 46; or
• An Occupational English Test with Grades A or B only in each of the four components.
English test results remain valid for no more than two years between final examination date and the date of commencement of study and must appear on a single result certificate.
Each student will be assessed individually.
You will have to meet this course's
inherent requirements
by demonstrating essential skills and attributes.
Fees & Scholarships
2023 Indicative Fees
| Fee Type | Fees |
| --- | --- |
| Domestic Full Fee Paying – Indicative First Year Fee | $15,588 |
2024 Indicative Fees
| Fee Type | Fees |
| --- | --- |
| Domestic Full Fee Paying – Indicative First Year Fee | $16,836 |
Indicative first-year fee
The fees listed are indicative only and based on enrolling in a full-time study load for one academic year (generally, this is four units for a graduate certificate or eight units for a graduate diploma or masters degree). Your fees may vary depending on the units you select and the number you study per term. Fees are reviewed annually and are subject to change. Understanding your fees.
Government assistance loans
You may be eligible for FEE-HELP, an Australian Government loan scheme that helps eligible students pay their tuition fees. Provided you meet the FEE-HELP eligibility criteria, you can choose to use FEE-HELP to cover all or part of your tuition fees. Learn more about paying for university or view the FEE-HELP information booklet on the Australian Government's Study Assist website.
Other study costs
There may be additional costs as part of your studies, such as technology expenses. Learn more about other study costs.
At CQUniversity, we believe higher education should be for everyone. No matter your situation, we know that everyone needs a helping hand from time to time, and we are proud to offer a wide range of scholarships, bursaries and stipends.
Our scholarships could help you pay for things like relocation, living on campus, laptops and technology, childcare, study and living expenses, travel and more. 

How to apply
Apply now
This course is open for applications all year round and you can start your studies anytime. To apply, click on the apply button below.