Master of Educational Neuroscience
| | |
| --- | --- |
| Duration | 1 year full-time, 4 years part-time |
| Location | Online |
| Next start term | Anytime |
| Study mode | Online |
| Course code | CL85 |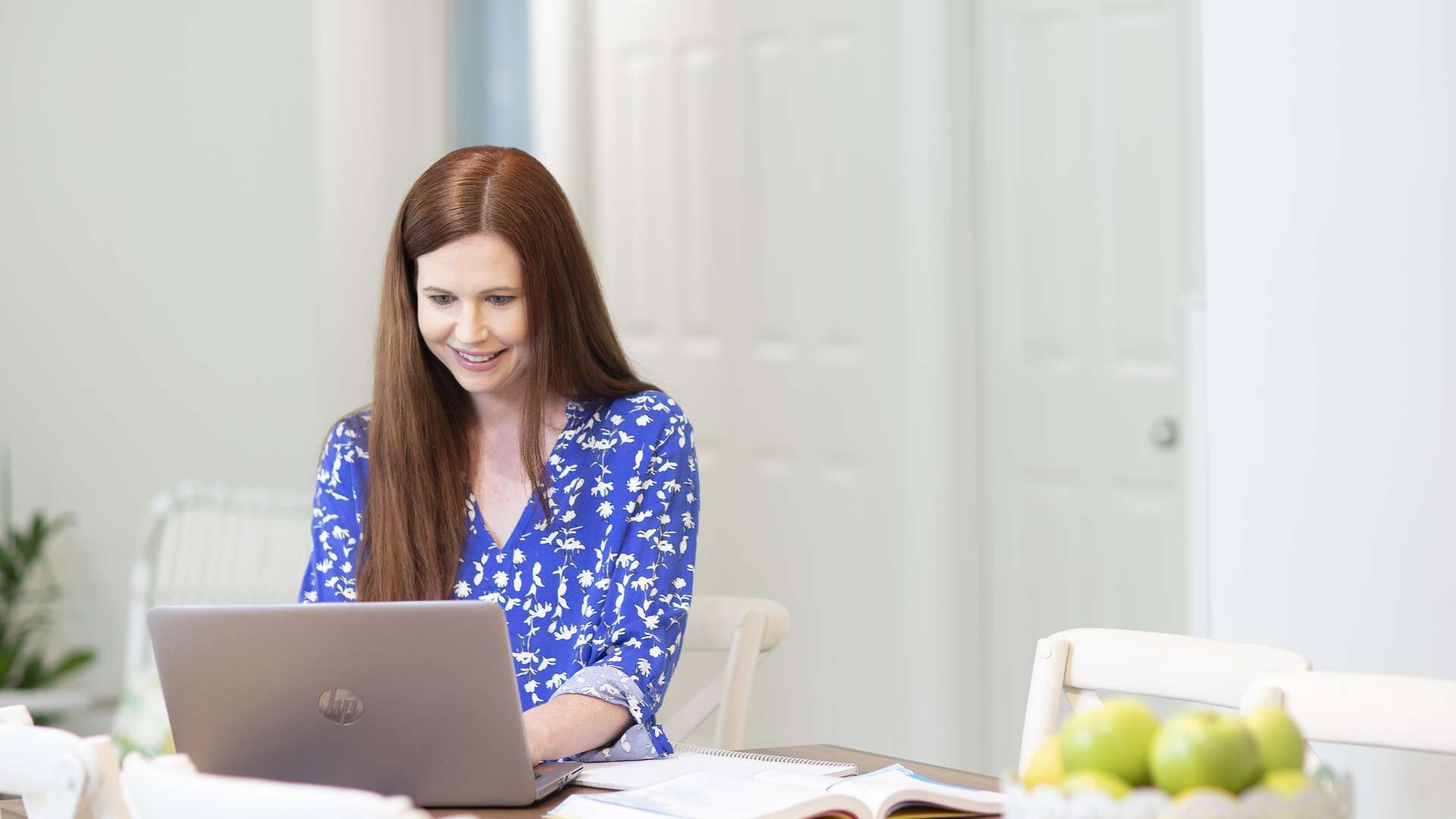 Overview
CQUniversity's Master of Educational Neuroscience is ideal if you are a teacher, trainer, psychologist or social worker wanting to gain an advanced level of knowledge in educational neuroscience to enhance your professional practice. Through this fully online and flexible course, you will develop an informed and contemporary understanding of the brain to maximise learning and wellness in brain-friendly ways.
Ideal for those who are involved in education whether as a teacher, an academic, a psychologist or social worker – convert your interest in cutting edge neuroscientific evidence to immediately inform and improve practice in brain-friendly ways.
Throughout your studies, you will discover the importance of neuroscience in education and develop contemporary insights into the brain that will enhance your ability to optimise student learning experiences that will improve both their achievements and wellness – and yours.
You will learn about the brain's neuroplasticity and how to use that to improve learning and memory through brain-friendly strategies and neuroeducation. Using a growth mindset, you will learn about neuromyths, neuroleadership strategies to lead teams, and research in educational neuroscience, that will greatly enhance your professional practice. Educational Neuroscience is fundamental in our new and emerging landscape in education requiring brain-based strategies that really work.
As you study this course, you will also be able to immediately apply what you have learned to your workplace making it an excellent option for professional development with both short and long term outcomes for learners.
In addition, this course is offered by flexible online delivery via our Be Different platform, where you set your own pace, and units that have been designed to be broken into smaller professional development modules of 10 to 50-hours each, so you'll find that this course truly fits around your life.
The flexible course structure allows you to commence in the Graduate Certificate of Educational Neuroscience and pathway into the masters course with credit for four units.
Study experience
Authentic Learning Experiences
"

There's been a lot of things that I've learned that I feel like I have learned from my professional experience and now I have the research to support it and back it.

Master of Educational Neuroscience
Career Opportunities
Graduates of the Master of Educational Neuroscience have highly specialised knowledge and skills in educational neuroscience that they can apply in their professional practice. Graduates have an understanding of contemporary research and practice that they may use to maximise learning and wellness for the learners with whom they work, as well as for themselves and colleagues. In some instances, graduates wish to use the Master of Educational Neuroscience as evidence for continuing professional development requirements and/or advancement in their field. Graduates may also seek employment in a related work area where their educational expertise may be used more fully to meet career aspirations.
Structure & Availability
Wondering how a self-paced postgraduate course Educational Neuroscience works and what to expect? Explore the course details below to find out more.

COURSE STRUCTURE
The Master of Educational Neuroscience is comprised of seven units and as a flexible online course, these units are broken down into smaller modules that you can complete.

The first six units are designed to each require a time commitment of 150 hours, and your final unit, the Capstone Project, has a time commitment of 300 hours. In total, the seven units equate to a total of 1200 hours of study which is approximately 12 months of full-time study when compared to a typical university term structure of two terms of full-time study. However, you will have up to four years from enrolment to complete the course at your own pace.

ASSESSMENTS
You will have to complete assessments throughout this course, and these range from online quizzes, case studies and video projects. There are optional additional activities available for those who wish to explore topics further. The difference between traditional university course assessments and this hyperflexible course is that there are no deadlines or due dates - you set your own pace.
Online Availability
| Intake | Locations |
| --- | --- |
| Hyperflexible Annual Term, 2023 | Available Online |
| Hyperflexible Annual Term, 2024 | Available Online |
This course is open for applications all year round so you can start your studies anytime.

When you study this course via our flexible online Be Different learning platform, not only will you study high-quality course content delivered by our supportive Educational Neuroscience educators, but you also get to set the pace. You are not bound by our traditional term dates for study nor doing assessments. Indeed you can submit your responses to assessment tasks at any time that suits you.
UNIT OVERVIEWS
EDED20515 Educational Neuroscience
Educators are brain changers through the learning experiences they create. They are neural architects working with students/clients. Having informed knowledge about the brain is critical to maximise learning and wellness. In this unit, you will learn how our social brain connects with others in ways that are core to our existence. You will learn about neurobiological fundamentals, how neuroplasticity drives the development of neural networks in learning and memory, the role of stress responses in learning, and how sleep, nutrition and movement are critical to a healthy brain. You will gain neuroscientific insights into contemporary and emerging evidence-based findings to enhance your practices and create optimal learning environments that underpin achievement and wellness.
EDED20516 Neuroscience-Powered Leadership
This unit examines the attributes of inspirational leaders from a neuroscientific perspective based on contemporary research. You will learn how as an inspirational leader you need to appeal to your team's needs and inner motivations to inspire them to engage in personal and organisational growth. This unit uses a social cognitive neuroscience approach based on trust, rapport, and growth. Contemporary brain-wise interventions to enhance team engagement and optimise the cooperation of members are examined through a neuroscientific lens.
EDED20517 Neuroplasticians Research Project
Educators and other professionals quite literally change the brain of students/clients – they are 'neuroplasticians'. You will learn how findings from Psychology, Education and Neuroscience (PEN) disciplines co-jointly support brain-friendly principles to improve both achievement and wellness and about the many neuromyths that abound and how to challenge and avoid those. The unit content is carefully selected from authoritative sources such as Tokuhama-Espinosa, Willis, The Science of Learning Research Centre (SLRC), Howard-Jones, Siegel and other prominent, cutting-edge researchers in Educational Neuroscience. You will learn about research-based findings that have immediate practical use with learners, including young people and colleagues. You will review contemporary brain teaching guidelines and use those to enhance your practices utilising integrative reflections.
EDED20513 Learning and Memory - A Neuroscientific View
Educators need an understanding of learning and memory informed by evidence-based research involving neural activation patterns. In this unit, you will engage with contemporary views on how the brain works and develops by responding to internal and external stimuli. You will learn about how information flows in the brain and how the brain creates, consolidates, stores and retrieves memories. The knowledge and skills that you develop in this unit may be applied immediately in your professional practice to enhance learning and memory.
EDED29448 Remote Learning Informed by Neuroscience
This unit provides professional upskilling in remote learning that uses contemporary neuroscientific understandings. You will transition your professional practices to this very different mode of engaging learners in remote learning. You will explore contemporary online platforms and technologies that facilitate user interaction with peers and groups using contemporary Web approaches in social networking, collaboration platforms, teamwork, and interactive applications. You learn how to choose the most appropriate online tools to create an enticing and high-quality remote learning environment for your context informed by educational neuroscience.
EDED20512 Advancing Educational Neuroscience Research
As a professional educator, you need to understand the underlying concepts and principles of contemporary Educational Neuroscience and the evidence-based research that informs it. Drawing upon the works of world-renowned researchers and other experts in the field, you will develop insights on how to use contemporary evidence-based knowledge to enhance your professional practice. In this unit, you will learn how to evaluate neuroscientific information and use it in an integrated and ethical manner. You will learn about selecting, analysing, adapting and applying Educational Neuroscience research immediately to your professional practice by using well-established criteria to judge the quality and limitations of conceptual and empirical studies. You will be able to communicate in an informed way to a range of audiences about research in Educational Neuroscience. This may lead you to do your own practitioner-based research later using robust approaches from Educational Neuroscience that you will study in this unit.
EDED20514 Capstone Research Project in Neuroscience
In this capstone unit, at the end of your course, you will plan a project that evidences the application of your specialised knowledge and skills in Educational Neuroscience. To do this, you will identify an educational issue with a key research question and design an intervention to address it that is methodologically rigorous and ethically sound associated with your workplace or intended workplace. Using evidence-based research and synthesising your learning from Educational Neuroscience, you will show the likely positive impact on, for example, the achievement and wellness of the potential participants. That will include background information on why you chose your project, its anticipated significance to influence practice and policy locally and possibly beyond, the likely timelines of your project should it be implemented and the intended research methods to be used.
This course has no residential schools.
Requirements
Recommended study
The course is 1200 hours. This is a hyperflexible course that is available 24/7 and 365 days a year to support the self-paced study by students.
To be eligible for entry into this course, applicants must hold one of the following:
A completed Australian Qualifications Framework (AQF) equivalent Bachelor degree or higher equivalent qualification with a minimum of 2 years of professional experience in the facilitation of learning of others; OR

A CQUniversity Graduate Certificate in Educational Neuroscience; OR

Current Teacher Registration with an Australian State or Territory teacher registration authority (or equivalent).
Employment experience must be shown in a letter of employment which is presented on company letterhead as well as signed and dated by a delegated authority. The letter must contain position title, duties performed and length of service.
English Language Proficiency Requirements:
If you were not born in Australia, Canada, New Zealand, United Kingdom, Ireland, South Africa or United States of America you are required to meet the English Language Proficiency requirements set by the University. Applicants are required to provide evidence of completion of:
A secondary qualification (Year 11 and 12, or equivalent), or

An Australian Qualifications Framework (AQF) diploma level qualification, or

Bachelor level qualification study for a period of at least 2 years full time with a minimum overall GPA 4.0
Completed within Australia, Canada, New Zealand, United Kingdom, South Africa, Ireland, or United States of America, which will meet the English proficiency.
If you do not satisfy any of the above you will need to undertake an English language proficiency test and achieve the following scores as below:
An International English Language Testing System (IELTS Academic) overall band score of at least 6.0 overall with a minimum 5.5 in each subset; or

Test of English as a Foreign Language (TOEFL) - Requires 550 or better overall & minimum TWE score of 4.5 (Paper Based Test), or 75 or better overall and no score less than 17 (Internet Based Test); or

Pearson Test of English Academic (PTE Academic) - Requires an overall score of 54 with no sub-score less than 46; or

An Occupational English Test with Grades A or B only in each of the four components.
English test results remain valid for no more than two years between the final examination date and the date of commencement of the study and must appear on a single result certificate.
International Students should visit http://www.cqu.edu.au/international for further information.
Each student will be assessed individually.
You will have to meet this course's
inherent requirements
by demonstrating essential skills and attributes.
Fees & Scholarships
2023 Indicative Fees
| Fee Type | Fees |
| --- | --- |
| Domestic Full Fee Paying – Indicative First Year Fee | $12,756 |
2024 Indicative Fees
| Fee Type | Fees |
| --- | --- |
| Domestic Full Fee Paying – Indicative First Year Fee | $13,776 |
Indicative first-year fee
The fees listed are indicative only and based on enrolling in a full-time study load for one academic year (generally, this is four units for a graduate certificate or eight units for a graduate diploma or masters degree). Your fees may vary depending on the units you select and the number you study per term. Fees are reviewed annually and are subject to change. Understanding your fees.
Government assistance loans
You may be eligible for FEE-HELP, an Australian Government loan scheme that helps eligible students pay their tuition fees. Provided you meet the FEE-HELP eligibility criteria, you can choose to use FEE-HELP to cover all or part of your tuition fees. Learn more about paying for university or view the FEE-HELP information booklet on the Australian Government's Study Assist website.
Other study costs
There may be additional costs as part of your studies, such as technology expenses. Learn more about other study costs.
How to apply
APPLY NOW
This course is open for applications all year round allowing you to start your studies anytime.
Before you apply, you can register on our Be Different platform and complete an optional orientation unit. This orientation unit is a great taster unit and will give you a feel for the course and the learning platform – it's a good way to assess whether it's the right fit, for you.
Ready to apply?
To apply, click on the apply button below.