Master of Business Administration (Leadership)
| | |
| --- | --- |
| Duration | 5 years maximum |
| Location | Online |
| Next start term | Anytime |
| Study mode | Online |
| Course code | CL39 |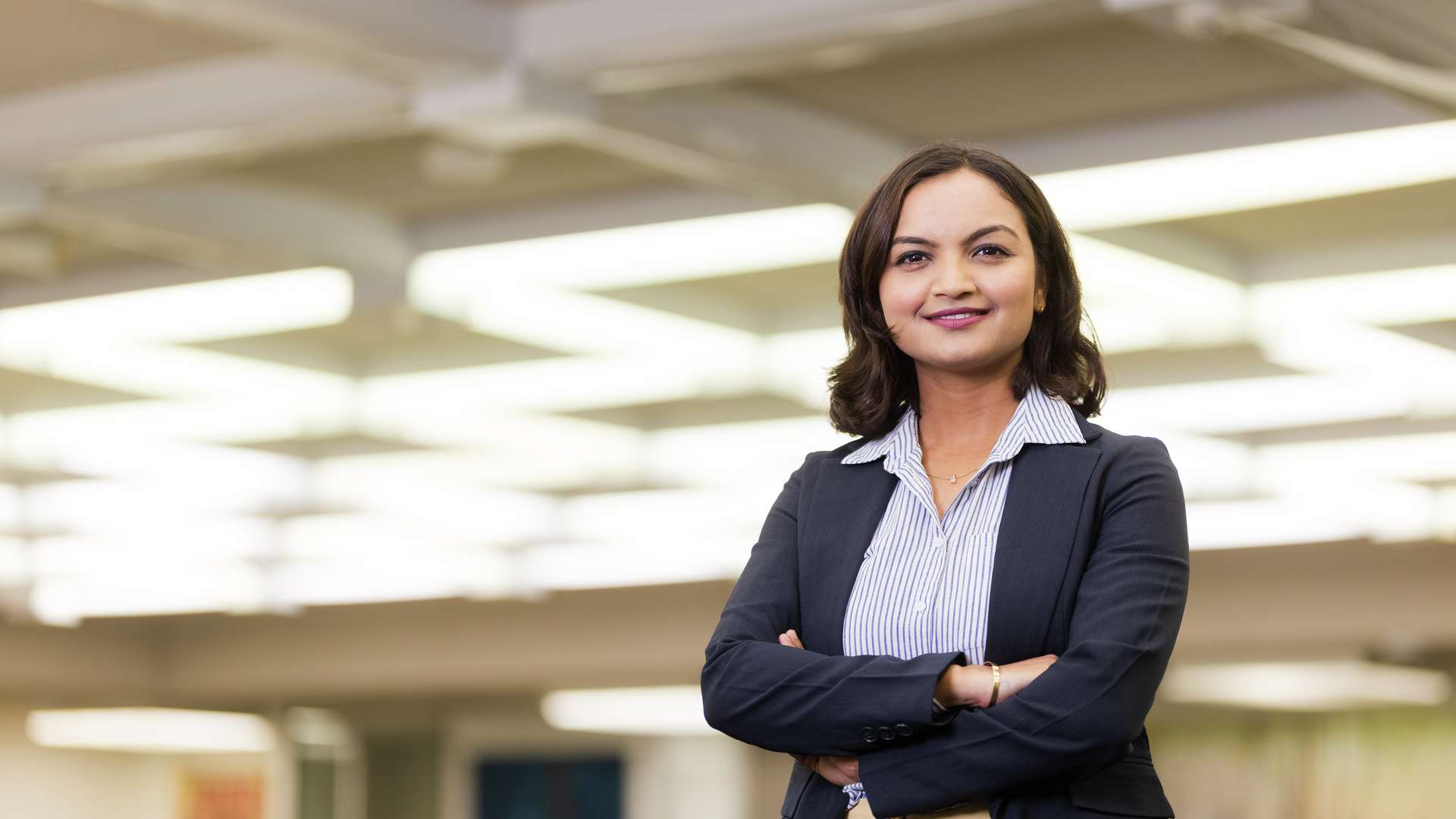 Overview
CQUniversity's Master of Business (Leadership) is designed with the entrepreneur, business owner or corporate manager in mind, and allows you to gain insights into the strategies, practices and key communication skills underpinning effective business leadership. Delivered entirely online, this contemporary course of graduate business education is intentionally designed for emerging and aspiring leaders and offers you an affordable, fresh, and compelling graduate educational experience. This highly flexible degree is not bound by term dates or submission deadlines, allowing you to study when and how it suits you. 
A Master of Business Administration (MBA) is a degree of choice for an astute business professional's employment portfolio. And CQU's MBA (Leadership) is like no other, giving you an affordable, fresh and compelling graduate educational experience.
Ideal for emerging and aspiring leaders who want to have a positive impact, the MBA (Leadership) is intentionally lean from start to finish. The units you'll study align with industry expectations and include essential business functions, such as:
accounting/finance,
business law,
strategic marketing,
communication,
economics,
human resources,
operations and
research methods relevant to business analysis and strategy.
With a core focus on leadership in contemporary business settings, you'll reinvigorate your career and gain the skills and knowledge required of a globally astute, agile and creative business leader.
The course will develop your capabilities to identify opportunities, resolve problems, create innovative solutions, and be entrepreneurial. Through problem-solving and activity-based learning, you'll build your theoretical knowledge and skills in business practice and maximising social impact and financial return on investments.
Offering the ultimate flexibility, you'll study 100% online and enjoy the freedom to set your own pace, with no term dates or submission deadline constraints. This means you can enrol, study and undertake assessments when, where and how it suits you.
If you're an aspiring leader making your next career move, the MBA (Leadership) will help you get there.
"

One thing we learned early in the course was that education is a continuous process. I chose the MBA Leadership because it was time for something bigger in order to future-proof myself.

Master of Business Administration (Leadership) I United Kingdom
Career Opportunities
A Master of Business Administration (MBA) is widely regarded as the degree of choice for an astute business professional's employment portfolio. Graduates of CQUniversity's MBA (Leadership) have skills in the strategies, practices and key communication skills underpinning effective business leadership.
Successful completion of this course allows graduates to accelerate and advance their career across a range of domestic or international business management spheres.
Structure & Availability
Course Structure
The MBA (Leadership) comprises 11 units, a total of 72 credit points. You'll complete 10 standard and one Capstone. Each standard unit is designed to take 144 hours to complete, which equates to 12–18 months of full-time study for the full course. You will have up to five years from enrolment to complete the course at your own pace. Choose to spread it out evenly with 6–10 hours per week, do larger sections all at once on weekends or holidays, or anywhere in between – it is entirely up to you.
Unit Information
For information on the units you could study as part of this course, refer to the Majors and Minors section below.
Assessment Information
Similar to a traditional MBA, assessment in the MBA (Leadership) ranges from evaluative self-practice, online tests, case study reviews, reports, and business simulations – the difference is there are no deadlines or due dates. Additional activities are available for those who wish to explore topics further; however, they aren't mandatory. You'll also be invited to the official CQUniversity MBA (Leadership) LinkedIn group, where you can connect with your peers and academics in an informal setting.
Credit Transfer Information
If you have already completed a study relevant to the course you have enrolled in, you may be eligible for credit transfer.
Online Availability
| Intake | Locations |
| --- | --- |
| Hyperflexible Annual Term, 2023 | Available Online |
| Hyperflexible Annual Term, 2024 | Available Online |
When you study this course via our hyper-flexible Be Different learning platform you get to set the pace. You are not bound by our traditional term dates, such as Term 1 (March) or Term 2 (July) and you can submit your assessments at any time over the duration of the course. Each standard unit is designed to take 144 hours to complete, which equates to 12–18 months of full-time study for the full course. You will have up to five years from enrolment to complete the course at your own pace. Choose to spread your studies out evenly with 6–10 hours per week, do larger sections all at once on weekends or holidays, or anywhere in between – it is entirely up to you.
The course is open for applications to international off-shore all-year round so you can start your studies anytime. Once enrolled, you will have up to five years to complete this course.

Unit Outlines
Disruption, Innovation and Entrepreneurship
Discover the key markers behind successful disruptive innovations and how they penetrate established markets faster, with greater impact. Disruptive innovation disrupts an existing market and value network by creating a new one, effectively displacing established market-leading firms, products, and alliances. Learn how business disruption, innovation and entrepreneurship come together to work as a whole. You'll also examine current case studies and come up with your own workable environments for disruptive innovations and entrepreneurship to thrive. Key takeaways include:
applying appropriate leadership principles to inspire market disruption by 'first movers'
employing creativity, innovation and the spirit of entrepreneurship to design a business venture from start-up to maturity
exploring how modern entrepreneurship and innovation function according to organisational size, industry type, culture and strategy, and
improving individual performance within a business entrepreneurial environment via personal awareness and direction.
People, Leadership and Culture
Learn important principles of how an organisation is structured and operated at various levels. Gain a holistic view of the drivers, behaviours, group dynamics, and leadership practices that influence the culture, social skills, change and effectiveness of an organisation. Drawing on insights from management, human resource management, sociology and psychology, you will focus on individual, group and organisational-level themes surrounding development and effectiveness. Topics covered include perception, attitudes, values, personality, motivation and performance, the nature and management of teams, leaders and leadership, communication, conflict, and decision-making, as well as organisational structure, organisational culture, and change. Key takeaways include:
influencing employee job satisfaction and emotional well-being by leveraging leadership and motivation theories
identifying the challenges that confront contemporary society as determined by social and cultural research
learning how to work effectively with people of diverse cultures, norms and languages, and
improving organisational, team and individual performances by implementing effective performance methods.
Communication for Leadership Success
Develop key communication skills in becoming the most effective business leader. Because of their aptitude for mobilising and engaging stakeholders towards organisational achievement, leaders with well-developed social skills are in demand. Becoming proficient in interpersonal interactions is necessary for creating exceptional business performance. Learn how cultivating optimistic attitudes to problem-solving, nurturing positive mindsets and sharing aspirations all go towards organisational success. Discover how leadership is informed by coaching, delegating, and initiating organisational change, and how sophisticated communications can benefit the strategic marketing and positive public awareness of any business. Realise how organisational goals are achieved by simplifying the effective flow of information by business leaders and employees alike. Key takeaways include:

interacting constructively and professionally with others

demonstrating persuasion and negotiation techniques

working collaboratively with others in a cross-cultural setting, and

communicating concisely to global audiences in a dynamic media environment.

Strategic Marketing
Learn how to effectively communicate the objectives and corporate goals of an organisation through strategic marketing. Evaluate the competitive advantage and potential marketplace of an organisation's offering by exploring the significance of corporate strategy, along with how a marketing strategy and plan are devised, executed and evaluated. A strategic marketing plan summarises how and what is necessary to achieve the objectives of the organisation. The process targets desired customers and compare them to competitors. From this, the appropriate actions are created and implemented to ensure the marketing strategy succeeds. A marketing strategy identifies relevant market segments, targeting, brand prioritising and positioning. Key takeaways include:

analysing current marketing strategies through key marketing concepts, theories and statistical techniques

identifying suitable marketing strategies through market research

analysing legal, ethical and societal influences on marketing decision-making, and

communicating product, price, place and promotional objectives effectively via a marketing plan.

Accounting for Business Decisions
Come away with the fundamentals of accounting across all aspects of business operations within ethical, professional, organisational and social contexts. While financial accounting comprises the concepts and procedures of producing accounts, management accounting controls cost and profit to enable the use and application of financial information. Applying theoretical principles of accounting to real-world practices, you will learn how financial information gathering, analysis and reporting is used to plan and control business operations in support of strategic decision-making. These go towards safeguarding routine and non-routine business accountability. Key takeaways include:

analysing how different accounting methods affect financial data

applying various approaches to decision-making aligned with accounting principles in financial reporting and analysis

exploring ethical issues, such as fraud and earnings management, related to financial reporting, and

communicating financial and non-financial information to stakeholders effectively.

Contemporary Leadership
Leading by example: Discover how influencing, motivating and empowering others has contributed to the advancement of organisations. Effective business leaders have the ability to consistently captivate and motivate others. Learn about the various models, theories, frameworks and techniques that can improve individual, group and organisational productivity. Also, examine the traits, behaviours, and corresponding likelihood of what goes into making a great leader. Transformational leaders inspire others to consider the greater whole and go beyond. They have the potential to achieve lasting change for the benefit of all members of the organisation, ultimately affecting successful and sustainable business outcomes. Key takeaways include:

enhancing organisational productivity via leadership theories, frameworks and techniques

using established leadership values to translate strategic commercial decisions into sustainable trends

assessing leadership styles effective for change management and the creation of a transformational culture, and

implementing the SMART (Specific, Measurable, Assignable, Realistic, Time-related) framework to inspire a sustainable vision.
Global Economics
Discover how businesses, often driven by global economic obligations, create instability that impacts organisational performance, and how this can affect stock and financial markets. A critical function of managers is to make informed decisions on unpredictable economic circumstances. Learn the key principles of macroeconomics – how an open economy functions and stakeholder relationships. Understand how global economic events impact regions and nation-states. By assessing emerging business opportunities and managing risk, you will identify how developing a clear competitive advantage framework will meet these dynamic challenges. Key takeaways include:

investigating policies that address national output, unemployment, inflation, exchange rate, household debt, balance of payments and other macroeconomic issues

examining the activities between firms and consumers, and the growth of productive resources, like production, distribution, and consumption

analysing how the implementation of fiscal and monetary policies manage global business cycle fluctuations, and

using statistical tools, graphs and written essays to study quantitative economic data.
Business Legal Frameworks
Gain a broad insight into the practice and significance of international law. In response to courts drawing more and more on international law to support law-making, business leaders must distinguish how this may affect their organisations. You will focus on the logistical, regulatory, financial and political risks surrounding the formation and operation of international commercial trade. Businesses must also comply with international agreements that require a competent understanding of various mechanisms. Critical aspects of international law engagement with international organisations, such as treaty-making, dispute resolution and the interaction of international law, will also be covered. Traditional topics like international legal practice and engagement are also tapped into. Key takeaways include:
using legal principles and precedents to identify legal risk
identifying, interpreting and applying legal cases, rulings and statutes related to domestic and international business
using legal databases to carry out basic legal research, and
critiquing and applying rules of domestic and international professional legal ethics.
Strategies for Business Leaders
Study the integral strategic concepts and practices used by business leaders. Strategic management determines the overall direction of an enterprise by establishing an organisation's objectives and developing policies and plans to accomplish them. Industry relevance is maintained by embedding research activities into an applied strategic business plan. Strategic planning produces and analyses data for input for strategic thinking, and is often used to impose control mechanisms when implementing a strategy. Evaluate the function of strategic decision-making models and frameworks and learn about the strategic drivers of competitiveness, including their processes. Key takeaways include:
leading teams towards a common goal via motivational strategies
turning vision into reality through business, corporate strategies, cooperative and international strategies, competitive dynamics and action plans
coming up with effective ways to clearly communicate a vision and strategy, and
applying theories, frameworks and models to evaluate a business's internal and external environment.
Social Innovation
Discover how organisations and individuals meet the challenges of rigid social issues. Social innovation solutions – designed to be low-cost, sustainable and disruptive – often work where traditional approaches fail. Learn about resolving complex problems via social benefit, the concept, practice and impact of measurement in a social innovation context, effective change initiatives, assessing and designing solutions to long-term global social issues (case studies), and how social innovation fits into the role of transformative global leadership. You will also be able to apply problem-solving and active/participatory research skills, plus the notion of fast prototyping to 'live test' solutions. Key takeaways include:
empowering positive innovation and entrepreneurship via a demonstrated commitment to social change
improving current practices for social sustainability through policies and practices
coming up with new ways to support social innovation through human-centred design, and

assessing the ethical aspect in social project design, practice and management.
Leadership Capstone
Part One: Simulation – evaluate your performance and business skills. Make decisions on research and development, marketing, production and finance to see how different business areas interact and affect each other. Topics include shipping costs, tariffs, and fluctuating currency exchange rates. Compete against five computer-controlled competitors for USA, Germany and China market share. 
Part Two: Business report – establish your shift to a successful leader via applied research into a chosen business problem or opportunity. This goes towards developing a professional business report showcasing your ability to research and synthesise relevant ideas, theories, models, frameworks and cases to demonstrate your learning.
Key takeaways include:
coming up with a research question and designing a research project to test a theory or formulating propositions using quantitative or qualitative methods
reviewing literature and other information specific to a research question
producing an independent research project which reflects on ethical and methodological issues, such as reliability, threats to validity and quality of data measurement, and
developing business know-how by operating the functional areas of an international business simulation.
This course has no residential schools.
Requirements
To be eligible for entry into the Master of Business Administration applicants must have one of the following:
A completed bachelor degree in any discipline from an Australian university or college, or equivalent, OR
A completed graduate certificate or graduate diploma from an Australian university or college, or equivalent, OR
A recognised diploma and two years relevant business experience, OR
Five years of relevant work or managerial experience
Relevant work experience should include an understanding of how a business operates, which includes a working knowledge of a range of areas such as human resource management, budgeting, project management, financial reporting, process management or other relevant professional experience.
English Language Proficiency Requirements
If you were not born in Australia, Canada, New Zealand, United Kingdom, Ireland, South Africa or United States of America you are required to meet the English Language Proficiency requirements set by the University.
Applicants are required to provide evidence of completion of:
A secondary qualification (Year 11 and 12, or equivalent), or

An Australian Qualifications Framework (AQF) diploma level qualification, or

Bachelor level qualification study for a period of at least 2 years fulltime with a minimum overall GPA 4.0.
Completed within Australia, Canada, New Zealand, United Kingdom, South Africa, Ireland, or United States of America, which will meet the English proficiency.
If you do not satisfy any of the above you will need to undertake an English language proficiency test and achieve the following scores as below:
An International English Language Testing System (IELTS Academic) overall band score of at least 6.0 overall with a minimum 5.5 in each subset; or

Test of English as a Foreign Language (TOEFL) - Requires 550 or better overall & minimum TWE score of 4.5 (Paper Based Test), or 75 or better overall and no score less than 17 (Internet Based Test); or

Pearson Test of English Academic (PTE Academic) - Requires an overall score of 54 with no sub-score less than 46; or

An Occupational English Test with Grades A or B only in each of the four components.
English test results remain valid for no more than two years between final examination date and the date of commencement of study, and must appear on a single result certificate.
International Students should visit http://www.cqu.edu.au/international for further information.
Each student will be assessed individually.
You will have to meet this course's
inherent requirements
by demonstrating essential skills and attributes.
Fees & Scholarships
2023 Indicative Fees
| Fee Type | Fees |
| --- | --- |
| International Indicative First Term Fee | A$6,840 |
| International Indicative First Year Fee | A$13,680 |
2024 Indicative Fees
| Fee Type | Fees |
| --- | --- |
| International Indicative First Year Fee | A$13,776 |
Please note the following important information:
Fees are in Australian dollars (A$).

Fees are indicative only and do not cover additional costs such as textbooks, accommodation, visa applications, OSHC, general living etc.

F

ees are based on a full-time study load and the final fee payable will be determined by your selection of units and if any credit was awarded for recognition of prior learning.
The University reserves the right to amend fees at any time during the course. Fees are reviewed yearly and may increase in the following year to enable CQUniversity to continue to provide quality services and facilities to students.
Courses are subject to change at the discretion of the University.
It is your responsibility to make yourself aware of the entry requirements and prerequisites of the courses you wish to undertake.

The typical annual fee shown provides an estimate of the tuition fees for the first year of the course in the same academic year. This estimate assumes a full-time study load of 4 units per term (based on two terms).

S

tudents not on an Australian student visa can only undertake courses online from an overseas location

.

C

ourses undertaken online may be studied on a full-time or part-time mode.
International students studying on-campus in Australia may take no more than 33 per cent of their entire course by online education, and this option cannot be taken in its entirety during a compulsory term (Term 1 and Term 2).
Please refer to our international course fees page.
There are no scholarships available for this course.
How to apply
Our easy to use online application system for international students will guide you through the process of applying for a course at CQUniversity Australia.
APPLY NOW
This course is open for applications all year round allowing you to start your studies anytime.
Optional Orientation Unit
Before you apply, you can register on our Be Different platform and complete an optional orientation unit. This orientation unit is a great taster unit and will give you a feel for the course and the learning platform – it's a good way to assess whether it's the right fit, for you.