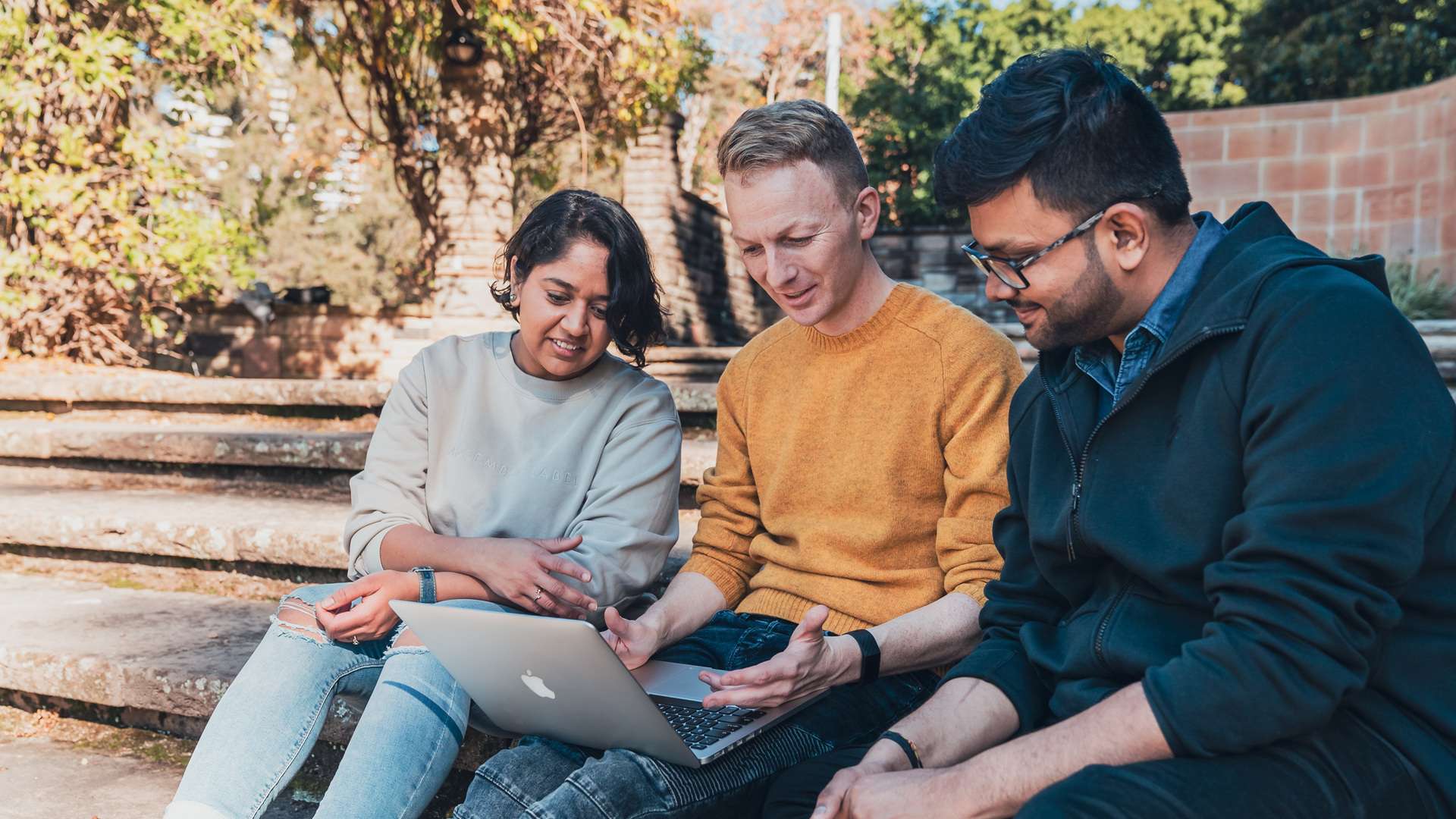 CQUniversity has been participating in the global International Student Barometer (ISB) survey administered by i-graduate.
The ISB survey is the largest survey in the world, aimed to collect feedback on international student experience and satisfaction.
The ISB results help us see areas where we're meeting our students' expectations, and areas which we can improve on to ensure the best possible experience for our current and future international students.
Thank you to our students who participated in the survey. Once again you have placed us well above the Australian university average for overall satisfaction. This is a testament to our ongoing commitment to ensuring you have the most positive student experience.
2021 ISB key area results
We are pleased to see that your satisfaction rate on key areas of your student experience at CQUniversity was well above the Australian university average. In many cases, you also placed us well above other universities worldwide.
Transcript
Before coming to Australia I was quite concerned with racism, but after arriving here I realised that this country is so perse and it is home for everyone, no matter your skin colour or religion.
When I first came here, I was surprised at how friendly Aussies were. I used to do a little bit of walk every early morning, and people would be smiling, waving, or even stopping to have a chat.
Melbourne is a great place to live. There are multiple public transport options, relatively low crime rates and plenty of jobs.
Gradually I have understood the culture, found people to be welcoming and friendly, and I feel more stable.
Other high performing areas
COVID-19 online learning satisfaction
You rated us well above the Australian university average in online learning during COVID-19 times. With over 40 years' experience in delivering distance and online education, we are well placed to provide you with an online study experience second to none.
Value for money
You rated us well above the Australian university average in value for money; you've let us know that you felt your current course is good value for money. Our course fees are some of the most affordable among Australian universities, 13% lower in undergraduate and 22% lower in postgraduate courses (StudyMove 2021). This does not compromise the quality of what you will learn and will take away with you as our graduate employment and starting salary outcomes are above the Australian average (ComparED 2020). On top of our already highly competitive fees, you will benefit further with our international scholarship which provides a reduction of 25% of your course fees.
Career goal preparation
You rated us well above the Australian university average in helping you prepare for the workforce and achieve your career goal. Our internship or work placement opportunity doubled with our comprehensive career services equip you for employment upon graduation. These are key contributing factors to our graduate employment and starting salary being above the national average (Good Universities Guide 2021).
WHY CHOOSE CQU
Arrival experience
rated positively by 91% of students
International Student Barometer (ISB) 2021
Read more
Learning experience
rated positively by 90% of students
International Student Barometer (ISB) 2021
Read more
International support
rated positively by 95% of students
International Student Barometer (ISB) 2021
Source