The MoHB Lab is a connected network of students and academics with the shared goal to increase knowledge and practical competence in health behaviour motivation research. MoHB is open to (and very much values) ideas from all sorts of sources and inspirations.
MoHB delivers opportunities for students to gain hands-on research experience by assisting in project coordination, data collection and scientific writing and presenting. Training workshops and webinars are also offered to expand knowledge about topics such as open science, academic writing, careers in research and more.
CQUniversity undergraduate and honours students are welcomed to join the lab as a MoHB student member. Previous research experience is not required – MoHB student members are only asked to possess a keen interest and willingness to be involved. CQUniversity staff can also get involved as collaborators on projects, research investigators needing support, or just to find out how we run things. All MoHB members receive regular e-newsletters and online meetings to connect and discuss all things research.
In 2020, the MoHB Lab is the founding host for the Online Conference for Undergraduate Research in Australia (OCURA).
Executive Lab personnel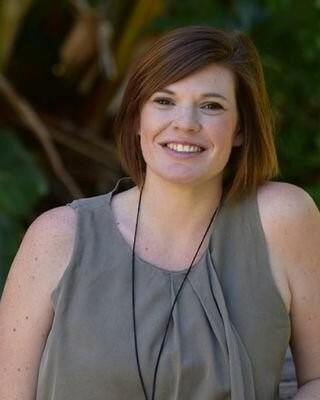 MoHB Lab Director
Dr Amanda Rebar is a senior lecturer at CQUniversity based in Rockhampton, QLD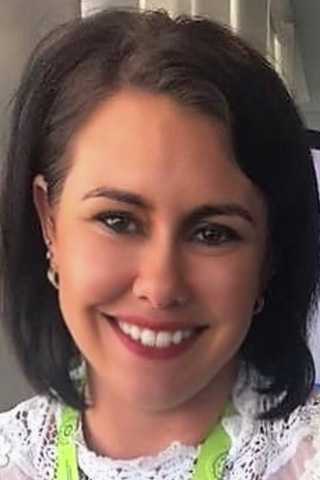 MoHB Lab Coordinator
Mrs Kristie-Lee Alfrey is a CQUniversity Research Higher Degree student based in Bundaberg, QLD.
Email: k.alfrey@cqu.edu.au
MoHB research projects
The daily physical and mental health of health workers and their partners – An Ecological Momentary Assessment Plus study
Heart Habits – Helping to understand how exercise rehabilitation for cardiovascular patients can translate into long-term physical activity behaviour Investigating the roles of habit, automatic evaluations, and approach/avoidance tendencies in the motivation of physical activity
Hygiene and exercise during COVID-19 – An international collaboration to investigate habit formation of hygiene and exercise behaviours
Understanding bullying in the workplace – A partnership with Mates in Construction
The Phoenix Project – Investigating how exercise rehabilitation programs for osteoarthritis patients impact motivation for physical activity (in partnership with the University of Melbourne)
Bundaberg Regional Employment Trial Study – Investigating the experience of long-term unemployed people in regional Queensland (in partnership with Bundaberg Council) Investigating mental health and health seeking behaviours of regional Australians (multiple projects in partnership with Royal Flying Doctor Services and Resource Consulting Services)
MoHB student authors are noted in bold.
Wilson, K.-A., Ferguson, S., Rebar, A. L., Alfrey, K.-L., & Vincent, G. (2020). Examining the impacts of FIFO/DIDO work arrangements on sleep for cohabitation partners. Clocks & Sleep, 2(1), 86-98. https://doi.org/10.3390/clockssleep2010009
Rebar, A. L., Alfrey, K.-L., Gardner, B., & Vandelanotte, C. (2020). Ecological momentary assessment plus designs: A case study of implementation on fly-In, fly-Out workers and their partners. SAGE Research Methods Cases. https://doi.org/10.4135/9781529735598
Stevens, A., Stanton, R., & Rebar, A. L. (2019). Helping people with Parkinson Disease build exercise self-efficacy. Physical Therapy, 100(2), 205-208. https://doi.org/10.1093/ptj/pzz160
Bond, G., Stanton, R., Wintour, S., Rosenbaum, S., & Rebar, A. L. (2020). Do exercise trials for adults with depression account for comorbid anxiety? A systematic review. Mental Health and Physical Activity.
Rebar, A. L., Alfrey, K.-L., Gardner, B., & Vandelanotte, C. (2018). Health behaviours of Australian fly-in, fly-out workers and partners during on-shift and off-shift days: an ecological momentary assessment study. BMJ Open, 8(12), e023631. https://doi.org/10.1136/bmjopen-2018-023631
Gardner, B., Alfrey, K.-L., Vandelanotte, C., & Rebar, A. L. (2018). Mental health and well-being concerns of fly-in fly-out workers and their partners in Australia: a qualitative study. BMJ Open, 8(3), e019516. https://doi.org/10.1136/bmjopen-2017-019516
Cope, K., Vandelanotte, C., Short, C. E., Conroy, D. E., Rhodes, R. E., Jackson, B., Dimmock, J. A., & Rebar, A. L. (2018). Reflective and Non-conscious Responses to Exercise Images. Frontiers in Psychology, 8(2272). https://doi.org/10.3389/fpsyg.2017.02272
Fredriksson, S., Schoeppe, S., Alley, S., Rebar, A. L., Hayman, M., Vandelanotte, C. (2018). How are difference levels of knowledge about physical activity associated with physical activity behaviour in Australian adults? PLOS ONE. doi:10.1371/journal.pone.0207003
Samra, P. K., Rebar, A. L., Parkinson, L., van Uffelen, J. G. Z., Schoeppe, S., Power, D., Schneiders, A., Vandelanotte, C., Alley, S. J. (2018). Physical activity attitudes, preferences, and experiences of regionally-based Australia adults 65 years and older. Journal of Aging and Physical Activity. doi:10.1123alley/japa.2017-0426
Péloquin, C., Doering, T. M., Alley, S., & Rebar, A. L. (2017). The facilitators and barriers of physical activity in active Aboriginal and Torres Strait Islander Regional Australians. Australian and New Zealand Journal of Public Health, 41(5), 474-479. doi:10.1111/1753-6405.12701