Graduate Certificate in Business Administration (Leadership)
| | |
| --- | --- |
| Duration | 3 years maximum |
| Location | Online |
| Next start term | Anytime |
| Study mode | Online |
| Course code | CM08 |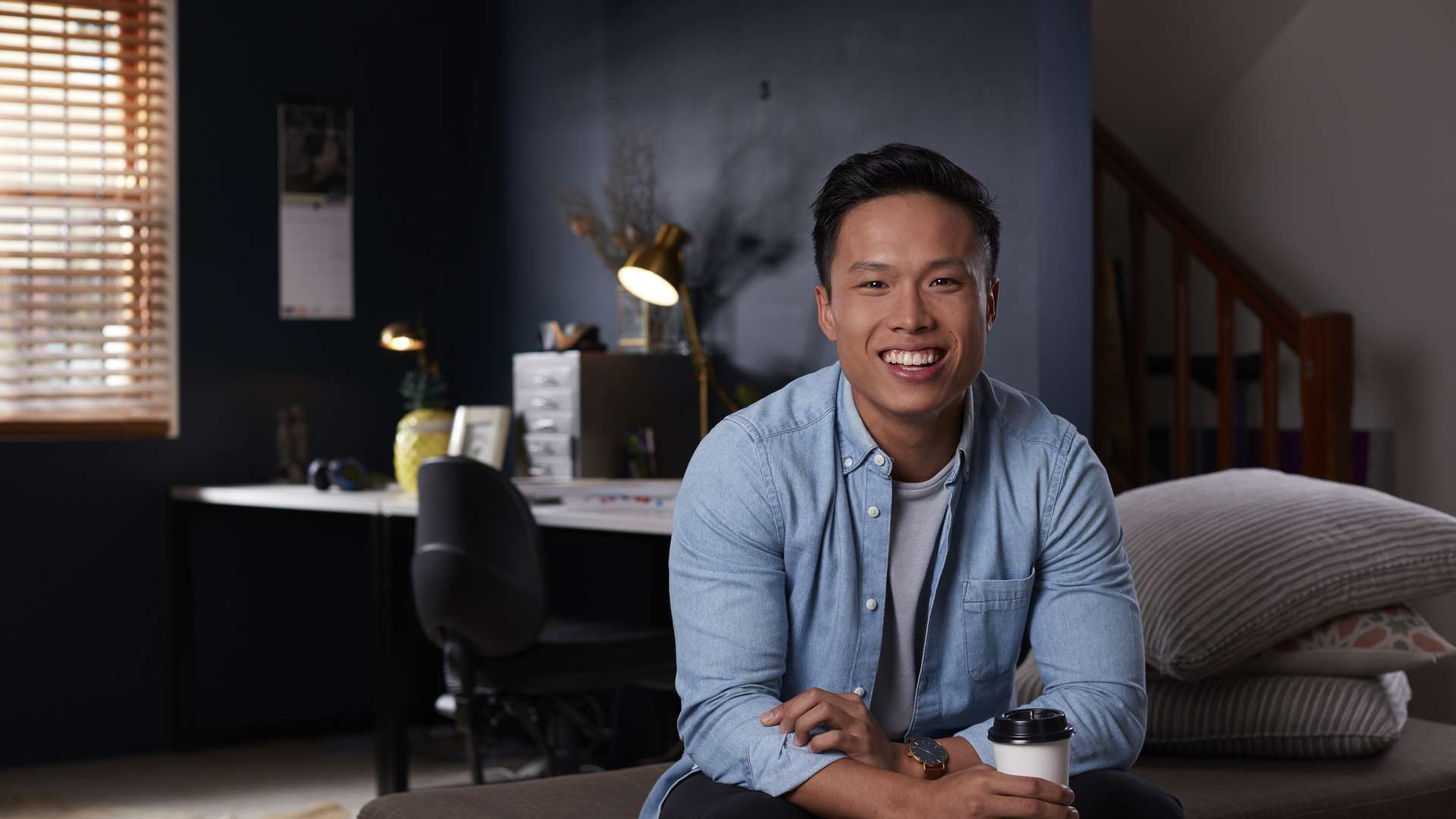 Overview
The Graduate Certificate in Business Administration (Leadership) is ideal for emerging business leaders looking to advance their leadership abilities and enhance their opportunities for career progression. This course forms part of a suite of three business administration (leadership) courses and is a flexible online course that allows you to study when and where it suits you. 
The Graduate Certificate in Business Administration (Leadership) is delivered via our Be Different platform and offers you a self-paced, flexible online course, ideal for busy, emerging business leaders.
This course is closely aligned with the industry capabilities expected of graduates. Units in this course include essential business functions, such as strategic marketing; people, leadership and culture; communication and disruption, innovation and entrepreneurship. This course retains these core areas and supplements them with a focus on leadership in a contemporary business environment. Considerable emphasis is also devoted to developing the capacity to resolve problems, create innovative solutions, and generate potential entrepreneurial business.
Contemporary competencies in theory and business practice are developed through problem and activity-based learning. Primarily, learning is directed to identifying and solving business problems and creating new business opportunities providing you with the skills and knowledge required to become an internationally astute business leader.
If you are interested in developing advanced business and leadership skills, this Graduate Certificate provides an ideal pathway into our Graduate Diploma of Business Administration (Leadership) and you may even like to extend your studies further and continue on in the Master of Business Administration (Leadership). The transition is seamless between these courses, with the Graduate Certificate being the first four units, the Graduate Diploma the next four units and the Masters the final four, and you will receive credits for units completed as you progress.  
The flexible online delivery via our Be Different platform allows you to study entirely online, when and where it suits you. Add to this, no unit or assessment deadlines and affordable tuition fees and you have a suite of business administration (leadership) courses that allow you to fit study around your life, not the other way around.
"

One thing we learned early in the course was that education is a continuous process. I chose the MBA Leadership because it was time for something bigger in order to future-proof myself.

Master of Business Administration (Leadership)
Career Opportunities
If you are seeking to begin or progress your career in management and leadership, a Graduate Certificate in Business Administration (Leadership) is a good place to start. In this course you can expect an affordable, fresh, relevant and compelling graduate educational experience. The course is widely regarded as the graduate certificate of choice for aspiring business professionals. Skills are developed to ensure ambitious managers are equipped to lead individuals, teams and organisations.
Structure & Availability
COURSE STRUCTURE
The Graduate Certificate in Business Administration (Leadership) is comprised of 4 units. Each standard unit is designed to take 144 hours to complete, which equates to four to six months of full-time study for the full course. However, this is a flexible online course so you will have up to five years from enrolment to complete the course at your own pace.
ASSESSMENT INFORMATION
The assessments that you will complete within this course range from evaluative self-practice, online tests, case study reviews, reports, and business simulations. Plus, there are additional optional activities available if you wish to explore topics further. The difference between traditional university course assessments and this flexible online course is that there are no deadlines or due dates — you set your own pace.
CREDIT TRANSFER INFORMATION
If you have already completed a study relevant to the course you have enrolled in, you may be eligible for credit transfer.
Online Availability
| Intake | Locations |
| --- | --- |
| Hyperflexible Annual Term, 2023 | Available Online |
| Hyperflexible Annual Term, 2024 | Available Online |

This course is open for applications all year round so you can start your studies anytime.
When you study this course via our flexible online Be Different learning platform, not only will you study high-quality course content delivered by our supportive educators, but you also get to set the pace. This flexible online course is open all-year round, and you are not bound by our traditional term dates for study nor doing assessments, so you can truly study when it suits you.
UNIT OVERVIEWS
DISRUPTION, INNOVATION & ENTREPRENEURSHIP
Discover the key markers behind successful disruptive innovations and how they penetrate established markets faster, with greater impact.
A disruptive innovation is one that disrupts an existing market and value network by creating a new one, effectively displacing established market-leading firms, products and alliances. Learn how business disruption, innovation and entrepreneurship come together to work as a whole. You'll also examine current case studies and come up with your own workable environments for disruptive innovations and entrepreneurship to thrive.
Key takeaways include:
applying appropriate leadership principles to inspire market disruption by 'first movers'
employing creativity, innovation and the spirit of entrepreneurship to design a business venture from start-up to maturity
exploring how modern entrepreneurship and innovation function according to organisational size, industry type, culture and strategy, and
improving individual performance within a business entrepreneurial environment via personal awareness and direction.

PEOPLE, LEADERSHIP & CULTURE
Learn important principles of how an organisation is structured and operated at various levels.
Gain a holistic view of the drivers, behaviours, group dynamics and leadership practices that influence the culture, social skills, change and effectiveness of an organisation.
Drawing on insights from management, human resource management, sociology and psychology, you will focus on the individual, group and organisational-level themes surrounding development and effectiveness. Topics covered include perception, attitudes, values, personality, motivation and performance, the nature and management of teams, leaders and leadership, communication, conflict, and decision-making, as well as organisational structure, organisational culture, and change.
Key takeaways include:
influencing employee job satisfaction and emotional well-being by leveraging leadership and motivation theories 
identifying the challenges that confront contemporary society as determined by social and cultural research 

learning how to work effectively with people of diverse cultures, norms and languages, and 

improving organisational, team and individual performances by implementing effective performance methods.


COMMUNICATION FOR LEADERSHIP SUCCESS
Develop key communication skills in becoming the most effective business leader.
Because of their aptitude for mobilising and engaging stakeholders towards organisational achievement, leaders with well-developed social skills are in demand. Becoming proficient in interpersonal interactions is necessary in creating exceptional business performance. Learn how cultivating optimistic attitudes to problem-solving, nurturing positive mindsets and sharing aspirations all go towards organisational success.
Discover how leadership is informed by coaching, delegating, and initiating organisational change, and how sophisticated communications can benefit the strategic marketing and positive public awareness of any business. Realise how organisational goals are achieved by simplifying the effective flow of information by business leaders and employees alike.
Key takeaways include: 
interacting constructively and professionally with others

demonstrating persuasion and negotiation techniques 

working collaboratively with others in a cross-cultural setting, and 

communicating concisely to global audiences in a dynamic media environment.


STRATEGIC MARKETING
Learn how to effectively communicate the objectives and corporate goals of an organisation through strategic marketing.
Evaluate the competitive advantage and potential marketplace of an organisation's offering by exploring the significance of corporate strategy, along with how a marketing strategy and plan are devised, executed and evaluated.
A strategic marketing plan summarises how and what is necessary to achieve the objectives of the organisation. The process targets desired customers and compare them to competitors. From this, the appropriate actions are created and implemented to ensure the marketing strategy succeeds. A marketing strategy identifies relevant market segments, targeting, brand prioritising and positioning.
Key takeaways include:

analysing current marketing strategies through key marketing concepts, theories and statistical techniques 

identifying suitable marketing strategies through market research 

analysing legal, ethical and societal influences on marketing decision-making, and 

communicating product, price, place and promotional objectives effectively via a marketing plan.

FOR MORE INFORMATION
For more information about the units, you could study as part of this course, visit our student Handbook and select the "Course Structure" tab.
This course has no residential schools.
Requirements
To be eligible for entry into this course, applicants must hold one of the following:
A completed Australian Qualifications Framework (AQF) Bachelor degree, or higher equivalent qualification; or
A completed AQF Diploma with two years relevant* business experience, or
Five years relevant business* or managerial experience.
*Relevant business or managerial experience includes a working knowledge of how a business operates, for example, budgeting, staffing, project management, financial reporting, process management, or human resources.
Professional experience must be shown in a letter of employment which is presented on a company letterhead as well as signed and dated by a delegated authority. The letter must contain position title, duties performed and length of service.
English Language Proficiency Requirements:
If you were not born in Australia, Canada, New Zealand, United Kingdom, Ireland, South Africa or United States of America you are required to meet the English Language Proficiency requirements set by the University. Applicants are required to provide evidence of completion of:
- A secondary qualification (Year 11 and 12, or equivalent), or
- An Australian Qualifications Framework (AQF) diploma level qualification, or
- Bachelor level qualification study for a period of at least 2 years fulltime with a minimum overall GPA 4.0
Completed within Australia, Canada, New Zealand, United Kingdom, South Africa, Ireland, or United States of America, which will meet the English proficiency.
If you do not satisfy any of the above you will need to undertake an English language proficiency test and achieve the following scores as below:
- An International English Language Testing System (IELTS Academic) overall band score of at least 6.0 overall with a minimum 5.5 in each subset; or
- Test of English as a Foreign Language (TOEFL) - Requires 550 or better overall & minimum TWE score of 4.5 (Paper Based Test), or 75 or better overall and no score less than 17 (Internet Based Test); or
- Pearson Test of English Academic (PTE Academic) - Requires an overall score of 54 with no sub-score less than 46; or
- An Occupational English Test with Grades A or B only in each of the four components.
English test results remain valid for no more than two years between final examination date and the date of commencement of study, and must appear on a single result certificate.
International Students should visit http://www.cqu.edu.au/international for further information.
Each student will be assessed individually.
You will have to meet this course's
inherent requirements
by demonstrating essential skills and attributes.
Fees & Scholarships
2023 Indicative Fees
| Fee Type | Fees |
| --- | --- |
| International Indicative First Term Fee | A$6,840 |
| International Indicative First Year Fee | A$6,840 |
2024 Indicative Fees
| Fee Type | Fees |
| --- | --- |
| International Indicative First Year Fee | A$6,888 |
Please note the following important information:
Fees are in Australian dollars (A$).

Fees are indicative only and do not cover additional costs such as textbooks, accommodation, visa applications, OSHC, general living etc.

F

ees are based on a full-time study load and the final fee payable will be determined by your selection of units and if any credit was awarded for recognition of prior learning.
The University reserves the right to amend fees at any time during the course. Fees are reviewed yearly and may increase in the following year to enable CQUniversity to continue to provide quality services and facilities to students.
Courses are subject to change at the discretion of the University.
It is your responsibility to make yourself aware of the entry requirements and prerequisites of the courses you wish to undertake.

The typical annual fee shown provides an estimate of the tuition fees for the first year of the course in the same academic year. This estimate assumes a full-time study load of 4 units per term (based on two terms).

S

tudents not on an Australian student visa can only undertake courses online from an overseas location

.

C

ourses undertaken online may be studied on a full-time or part-time mode.
International students studying on-campus in Australia may take no more than 33 per cent of their entire course by online education, and this option cannot be taken in its entirety during a compulsory term (Term 1 and Term 2).
Please refer to our international course fees page.
There are no scholarships available for this course.
How to apply
Our easy to use online application system for international students will guide you through the process of applying for a course at CQUniversity Australia.
This course is open for applications all year round allowing you to start your studies anytime.
Optional Orientation Unit
Before you apply, you can register on our Be Different platform and complete an optional orientation unit. This orientation unit is a great taster unit and will give you a feel for the course and the learning platform – it's a good way to assess whether it's the right fit, for you.