Master of Management for Engineers
| | |
| --- | --- |
| Duration | 2 years full-time, 4 years part-time |
| Location | |
| Next start term | Term 1, 2024 |
| Study mode | On Campus, Online |
| Course code | CC74 |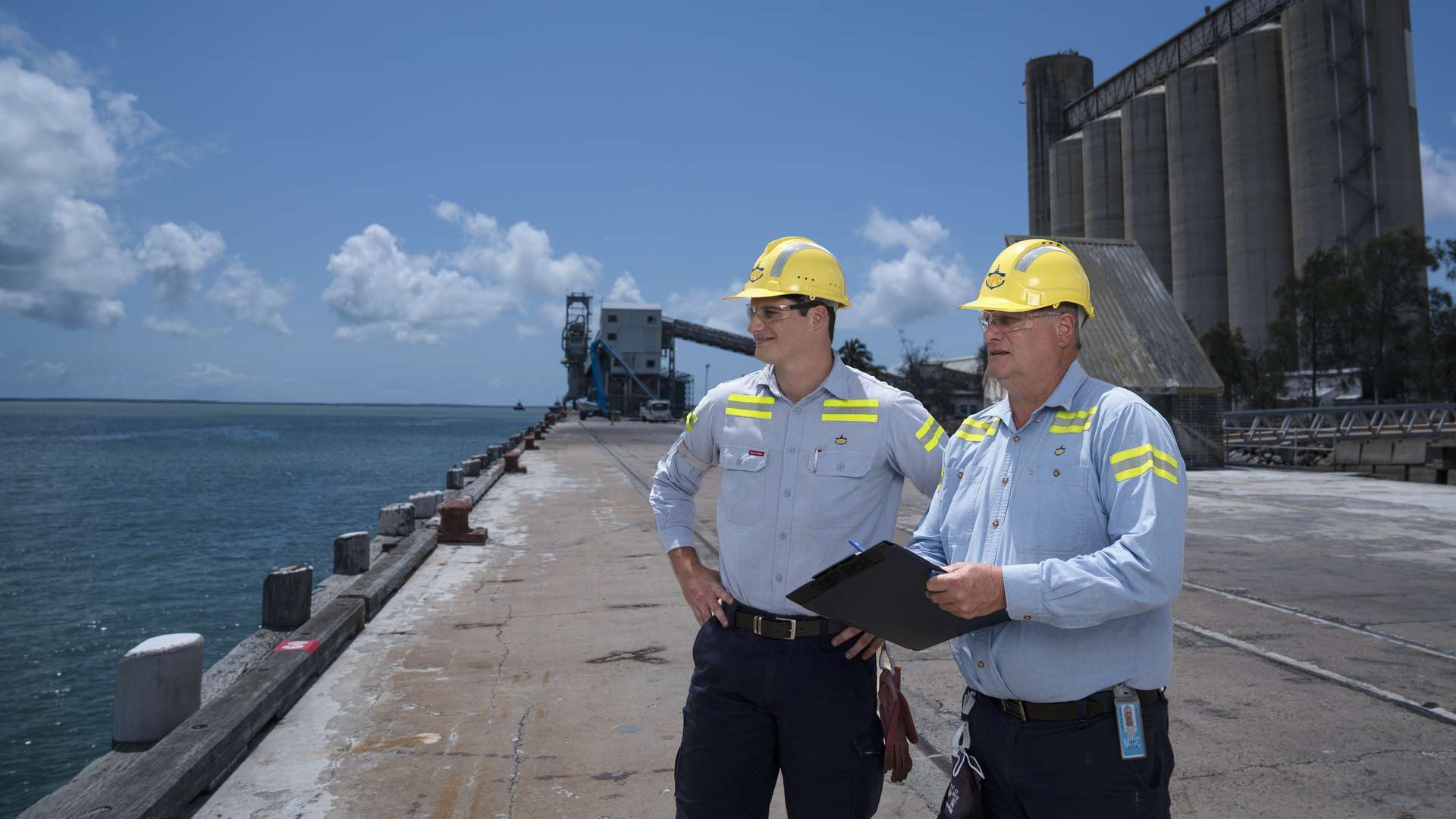 Overview
Whether you are a qualified engineer with management experience or an aspiring leader, the Master of Management for Engineers is the ideal course to advance your career. 
This course is designed specifically for engineers who wish to complement their technical or engineering qualification with business management skills. It is ideal for those seeking professional development or who want to enhance their career opportunities and improve employability.
During the course, you will develop knowledge and skills in management and business by studying units in human resource management, marketing and digital communications, managing people, and business analytics. You will examine contemporary business issues, practices and processes including regionalisation, emerging new world markets, global governance and globalisation, underpinned by sustainable business development. You will also complete a capstone unit focusing on strategic solutions for sustainable organisations, to prepare you for employment in a world where sustainability plays a critical role in organisations.
Designed to cover a broad range of core units, you will also have the flexibility to choose electives from a pool of management-related units, and project management, allowing you to design your degree around your career aspirations and interests.
Throughout the course, your learning will be enhanced through practical learning opportunities. Gain exposure to real-world examples of engineering and other technology companies through case studies, guest speakers from industry and capstone units to contextualise your learning to your career. You can also choose to complete a 10-week business internship, to gain real-world work experience in an Australian organisation.
Enjoy the flexibility to study online or on-campus, with full-time and part-time study options available. Plus, take advantage of CQUni's three terms across the year to study the Master of Management for Engineers, when and how it suits you.
Transcript
The Master of Management for Engineers degree is aimed at people who have a previous qualification in engineering or any other sort of technical area, but it basically gives them a management understanding so they can move into leadership and management positions in any kind of industry, and it really nicely complements the technical qualifications from before.
In the Master of Management for Engineers, the students will study a few engineering subjects but the majority of the subjects are in the Business School, so they will study anything from business communications over marketing to human resource management.
They learn about career development, they'll study innovation, entrepreneurship and then they get a chance to choose electives of whatever area they are interested in.
We have a good connection with industries across the country. We send our students to internships with various different companies.
The international students find the internship very important. They get to experience managerial roles, they get to work with managers and companies. They get to network so they meet people that might give them opportunities later on and a lot of our students actually get offered a full-time job before they've even finished their internship.
The internship host organisations generally really like our graduates. They always find them very polite. They find them very well prepared. They obviously have areas to improve because they're brand-new employees, but they get given feedback and our students are pretty good at dealing with that feedback and improving.
The University found me a perfect host company based on my CV and my skills. I got interviewed by them once and then I got selected for the company.
The internship program offered by this course made me choose this University because the internship in Nepal, it's not like here. After my graduation I would plan to be managing a company, an engineering company.
A lot of our staff are currently still also working in industry, so they also bring in their experience and their examples and their expertise from industry into the classroom.
Sometimes we have guest lecturers. Yes, sometimes we have guest speakers that have been sourced from contacts that we know from our industry networks.
For someone like me who is thinking to study in CQUniversity, I would advise them to study the Master of Management for Engineers because the course and the course content and the opportunities that's given to you from CQUniversity will help you achieve your career ambitions.
It is a great course. It is a Business School qualification so that complements probably the more technical engineering school qualification that students might have had previously.
It gives a really broad understanding and knowledge of business and management. Very transferable skills, excellent opportunities for getting a good job afterwards, so yes, do it.
Career Opportunities
On completing a Master of Management for Engineers, you will be qualified to manage engineering projects in industry and government. The acquired knowledge and developed skills may also be applied to areas other than engineering.
Structure & Availability
COURSE STRUCTURE
You are required to complete a total of 14 core units and two electives.

UNIT INFORMATION
For information on the units, you could study as part of this course, visit the Handbook and select the "Course Structure" tab.

CREDIT TRANSFER INFORMATION
If you have already completed study relevant to the course you have enrolled in, you may be eligible for credit transfer.
On-Campus Availability
| Intake | Locations |
| --- | --- |
| Term 1, 2024 | Brisbane, Melbourne, Sydney |
| Term 2, 2024 | Brisbane, Melbourne, Sydney |
| Term 3, 2024 | Brisbane, Melbourne, Sydney |
Online Availability
| Intake | Locations |
| --- | --- |
| Term 1, 2024 | Available Online |
| Term 2, 2024 | Available Online |
| Term 3, 2024 | Available Online |
Majors and minors are not applicable to this course.
This course has no residential schools.
Business Internship - BUSN20020
This is a 12cp unit. You will be placed in a company for a 10-week internship requiring 4 days per week working within the host company (approximately 290 hours over 10 weeks). You will also undertake an applied research project based on a particular issue within your host organisation. You must undertake this unit in the final trimester of your course.
Requirements
Recommended study
No information is available at this time.
To be eligible for entry into this course, applicants must have:
A completed three year bachelor degree in engineering, engineering technology, or in a Technology (Specialisation) related discipline, from an Australian university or college, or equivalent.
English Language Proficiency Requirements:
If you were not born in Australia, Canada, New Zealand, United Kingdom, Ireland, South Africa or United States of America you are required to meet the English Language Proficiency requirements set by the University.
Applicants are required to provide evidence of completion of:
a secondary qualification (Year 11 or 12, or equivalent), or
bachelor level qualification study for a period of at least 2 years fulltime with a minimum overall GPA 4.0 completed within Australia, Canada, New Zealand, United Kingdom, South Africa, Ireland, or United States of America.
If you do not satisfy any of the above you will need to undertake an English language proficiency test and achieve the following scores as below.
An International English Language Testing System (IELTS Academic) overall band score of at least 6.0 overall with a minimum 5.5 in each subset; or
Test of English as a Foreign Language (TOEFL) ‐ Requires 550 or better overall & minimum TWE score of 4.5 (Paper Based Test), or 75 or better overall and no score less than 17 (Internet Based Test); or
Pearson Test of English Academic (PTE Academic) ‐ Requires an overall score of 54 with no sub‐score less than 46; or
An Occupational English Test with Grades A or B only in each of the four components.
English test results remain valid for no more than two years between final examination date and the date of commencement of study, and must appear on a single result certificate.
Each student will be assessed individually.
There are no specific security requirements for this course.
You will have to meet this course's
inherent requirements
by demonstrating essential skills and attributes.
Fees & Scholarships
2023 Indicative Fees
| Fee Type | Fees |
| --- | --- |
| Domestic Full Fee Paying – Indicative First Year Fee | $26,710.50 |
2024 Indicative Fees
| Fee Type | Fees |
| --- | --- |
| Domestic Full Fee Paying – Indicative First Year Fee | $16,320 |
Indicative first-year fee
The fees listed are indicative only and based on enrolling in a full-time study load for one academic year (generally, this is four units over one term for a graduate certificate or eight units over two terms for a graduate diploma or masters degree). Your fees may vary depending on the units you select and the number you study per term. Fees are reviewed annually and are subject to change. Understanding your fees.
Government assistance loans
You may be eligible for FEE-HELP, an Australian Government loan scheme that helps eligible students pay their tuition fees. Provided you meet the FEE-HELP eligibility criteria, you can choose to use FEE-HELP to cover all or part of your tuition fees. Learn more about paying for university or view the FEE-HELP information booklet on the Australian Government's Study Assist website.
Other study costs
Part of your course costs includes Student Services and Amenities Fees (SSAF). There may also be additional costs as part of your studies, such as textbooks, technology expenses, travel expenses, professional certifications, uniforms, or vaccinations. Explore other study costs.
At CQUniversity, we believe higher education should be for everyone. No matter your situation, we know that everyone needs a helping hand from time to time, and we are proud to offer a wide range of scholarships, bursaries and stipends.
Our scholarships could help you pay for things like relocation, living on campus, laptops and technology, childcare, study and living expenses, travel and more. 

How to apply
If you have decided what you would like to study and are ready to apply, we're here to help you along the way.  Before you apply, you will need to have a Unique Student Identifier (USI).  If you do not have a USI, creating one is quick and easy.  Simply visit usi.gov.au to create one.

Want to know more about application dates and other admission information?
View our important dates information and read about other admission considerations such as information for domestic students with overseas qualifications, indigenous support, and elite athlete, coach and performer support.

APPLY DIRECTLY TO CQUNIVERSITY
To apply for this course, submit your application directly to CQUniversity using the Apply button below.