Graduate Diploma of Mental Health Nursing
| | |
| --- | --- |
| Duration | 1 year full-time, 2 years part-time |
| Location | Online |
| Next start term | Anytime |
| Study mode | Online |
| Course code | CC69 |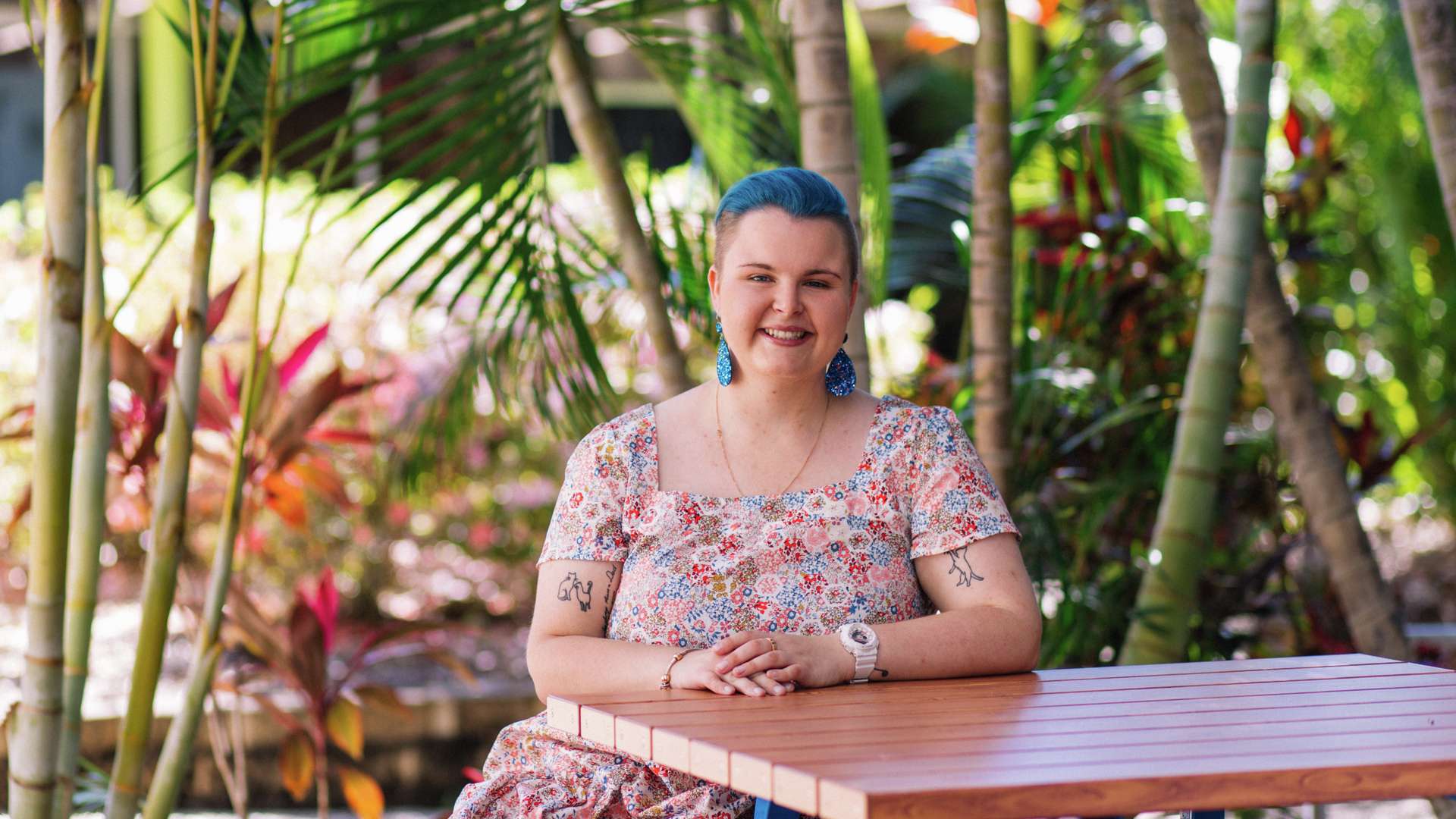 Overview
CQUniversity's Graduate Diploma of Mental Health Nursing is ideal for registered nurses looking to develop their mental health nursing credentials to practise as a specialist Mental Health Nurse. Delivered fully online in a flexible format, this course forms part of a suite of three mental health nursing courses and will provide you with advanced skills and knowledge required to practise in this area of nursing specialisation.
The Graduate Diploma of Mental Health Nursing is delivered via our Be Different platform and offers you a self-paced, ultra-flexible online course, ideal for busy, emerging health leaders interested in practising as a qualified Mental Health Nurse. 

Our Graduate Diploma of Mental Health Nursing is nationally accredited by the Australian College of Mental Health Nursing, meaning you'll graduate from this course with specialist mental health nursing skills and knowledge. After completion of this course, you can later apply to become a credentialed Mental Health Nurse through the Australian College of Mental Health Nursing provided you meet the other requirements.

Delivered as part of a suite, the Graduate Diploma incorporates a nested Graduate Certificate in Mental Health Nursing. This means that the first four units you complete make up the Graduate Certificate and will build your skills and knowledge in undertaking mental health assessments, risk assessments and formulations, along with psychotropic medications, and recovery. The final units of this course extend on this and with a focus on the provision of safe, person-centred, recovery-orientated mental health care, particular attention is given to exploring a range of therapeutic interventions that you can use to enhance your practice. After completing the Graduate Diploma, you may like to extend your studies and continue on in the Master of Mental Health Nursing.

The assessments that you complete in the Graduate Diploma need you to be working in mental health. This way you can employ your mental health nursing skills and apply your learnings to your own clinical practice. 

Developed with industry and lived experience academics, we've made sure our mental health nursing courses are evidence-based and clinically relevant so that your studies truly reflect current and emerging mental health nursing matters. Add to this, the flexible, online delivery via our Be Different platform where you set your own pace and affordable tuition fees and you have a suite of mental health nursing courses that allow you to fit study around your life, not the other way round.
Career Opportunities
On the completion of this course you will receive the award of Graduate Diploma of Mental Health Nursing.
Students who complete this course of study will be able to seek employment in the mental health field as a career pathway.
Structure & Availability
Course Structure
The Graduate Diploma of Mental Health Nursing is comprised of eight core units. The units that you will study are generally broken down into five or six smaller modules that you can complete.
The Graduate Certificate in Mental Health Nursing is nested within this course - the first four units form the Graduate Certificate. If you haven't already completed the Graduate Certificate when you enter this course, you will have access to the first four units. After completing these, you'll have access to the final units, and you can work through these in any order.
Each unit is six credit points and designed to require a time commitment of a total of 144 hours; in total, for all eight units (this is approximately 1120 hours of study). The eight units from within the Graduate Diploma equate to 12 months of full-time study when compared to a typical university term structure of two terms of full-time study. However, you will have up to three years from enrolment to complete the course at your own pace.
Assessments
Your assessments range from a portfolio, online quizzes, case studies, and video presentations, with all being based on your mental health nursing practice – the difference is there are no deadlines or due dates. Additional activities are available for those who wish to explore topics further; however, they are not mandatory.
Unit Information
To view the units that sit within the Graduate Diploma of Mental Health Nursing, visit our Student Handbook, and select the Course Structure tab.
Online Availability
| Intake | Locations |
| --- | --- |
| Hyperflexible Annual Term, 2023 | Available Online |
| Hyperflexible Annual Term, 2024 | Available Online |

When you study this course via our flexible online Be Different learning platform, not only will you study high-quality course content delivered by our supportive Mental Health Nursing educators, but you also get to set the pace. You are not bound by our traditional term dates, such as Term 1 (March) or Term 2 (July) and you can submit your assessments at any time over the duration of the course.

The course is open for applications all year round so you can start your studies anytime.

Once enrolled, you will have up to three years to complete this course.
Majors and minors are not applicable to this course.
This course has no residential schools.
Professional Practice - Australian College of Mental Health Nurses
Core
The ACMHN offers accreditation to education providers who provide postgraduate mental health nursing programs that align with the National Framework for Postgraduate Mental Health Nursing Education. This accreditation is consistent with the Australian Standards for Professional Processes (2008) and the Australian Health Practitioner Regulation Agency (AHPRA) Quality Framework for the Accreditation function.
Requirements
To be eligible for entry into this course, applicants must supply:
· Current registration as a Registered Nurse (Division 1) with the Australian Health Practitioners Regulatory Authority (AHPRA); and
· A letter of employment demonstrating current employment in a setting which requires the use of mental health nursing skills.
Letters of employment must be presented on a company letterhead and be signed and dated by a delegated authority. Please ensure that the letter contains your full name, position title, duties performed, hours per week, and length of service.
You will have to meet this course's
inherent requirements
by demonstrating essential skills and attributes.
Fees & Scholarships
2023 Indicative Fees
| Fee Type | Fees |
| --- | --- |
| Domestic Full Fee Paying – Indicative First Year Fee | $15,588 |
2024 Indicative Fees
| Fee Type | Fees |
| --- | --- |
| Domestic Full Fee Paying – Indicative First Year Fee | $16,836 |
Indicative first-year fee
The fees listed are indicative only and based on enrolling in a full-time study load for one academic year (generally, this is four units for a graduate certificate or eight units for a graduate diploma or masters degree). Your fees may vary depending on the units you select and the number you study per term. Fees are reviewed annually and are subject to change. Understanding your fees.
Government assistance loans
You may be eligible for FEE-HELP, an Australian Government loan scheme that helps eligible students pay their tuition fees. Provided you meet the FEE-HELP eligibility criteria, you can choose to use FEE-HELP to cover all or part of your tuition fees. Learn more about paying for university or view the FEE-HELP information booklet on the Australian Government's Study Assist website.
Other study costs
There may be additional costs as part of your studies, such as technology expenses. Learn more about other study costs.
At CQUniversity, we believe higher education should be for everyone. No matter your situation, we know that everyone needs a helping hand from time to time, and we are proud to offer a wide range of scholarships, bursaries and stipends.
Our scholarships could help you pay for things like relocation, living on campus, laptops and technology, childcare, study and living expenses, travel and more. 

How to apply
If you have decided what you would like to study and are ready to apply, we're here to help you along the way.  Before you apply, you will need to have a Unique Student Identifier (USI).  If you do not have a USI, creating one is quick and easy.  Simply visit usi.gov.au to create one.

Want to know more about application dates and other admission information?
View our important dates information and read about other admission considerations such as information for domestic students with overseas qualifications, indigenous support, and elite athlete, coach and performer support.

APPLY DIRECTLY TO CQUNIVERSITY
To apply for this course, submit your application directly to CQUniversity using the Apply button below.