Master of Professional Accounting
| | |
| --- | --- |
| Duration | 2 years full-time, 4 years part-time |
| Location | |
| Next start term | Term 1, 2024 |
| Study mode | On Campus, Online |
| Course code | CC57 |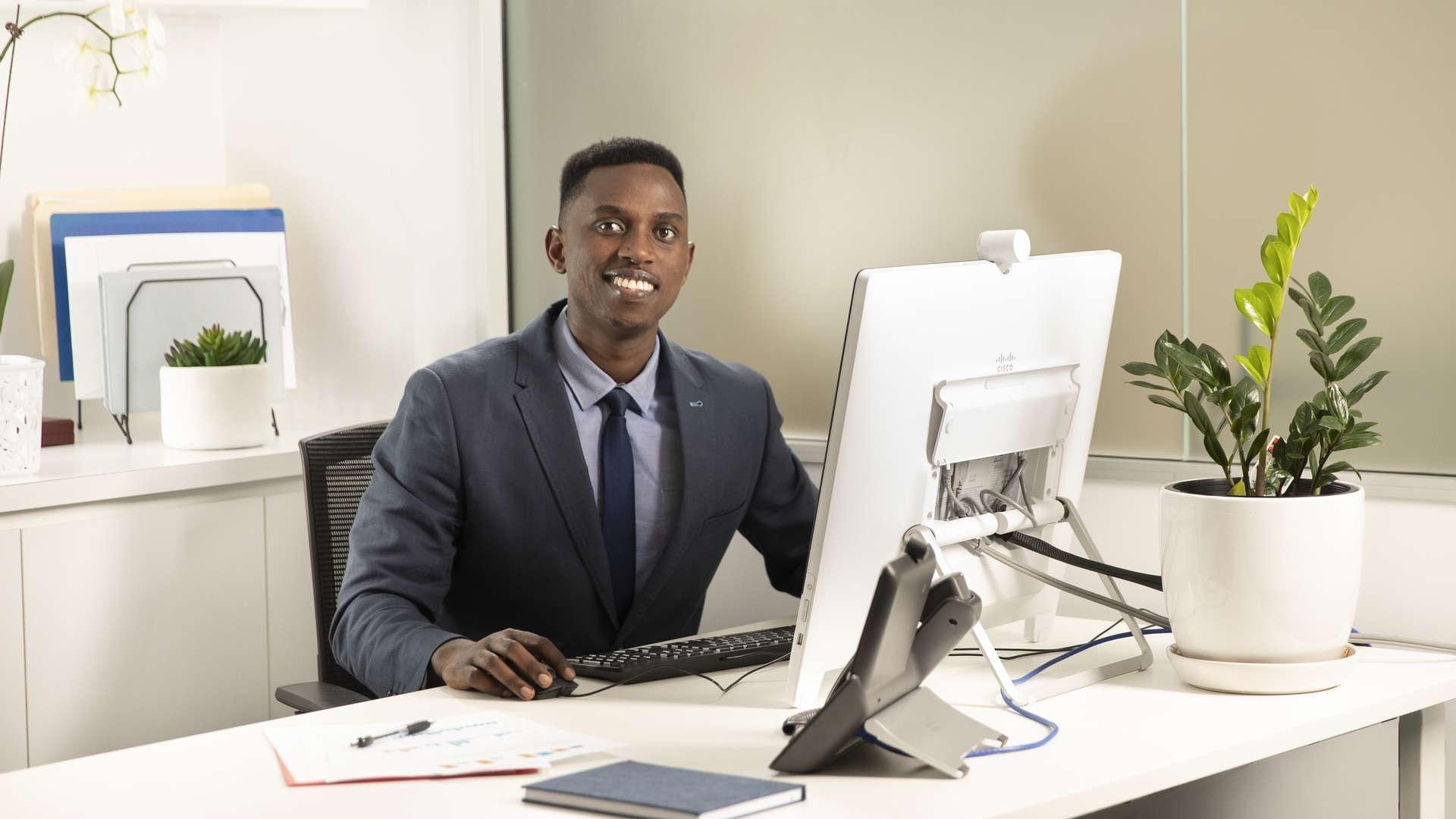 Overview
Technology and data are creating an exciting new era for the accounting profession making now a great time to change the trajectory of your career and qualify as a professional accountant. Accounting is harnessing the power of the digital revolution that is fuelling technological trends such as cloud-based computing, artificial intelligence and robotic process automation to provide real-time finance tracking and fraud vulnerability assessments for organisations. 
The Master of Professional Accounting is an ideal course for professionals seeking a career change into accounting and financial management.
You will develop professional skills sought after by industry, government and the accounting profession across accounting, finance, computer software applications, economics, statistics and business law. The Master of Professional Accounting will also allow you to choose to develop specialist skills in accounting systems and information assurance, forensic accounting, and financial data analytics meaning you will be well equipped to leverage artificial intelligence and cloud computing technologies to provide real-time finance tracking, cloud based accounting services and fraud risk assessments for today's business world.
With a focus on providing practical skills, you will have opportunities throughout the course to gain hands-on experience with Microsoft Excel and Access, and the world-leading SAP enterprise system software. Plus, choose a professional internship in a professional workplace to contextualise your learning and expand your networks in the industry.
Designed with flexibility in mind to suit current professionals, you can choose between online or on-campus study options, and full-time and part-time modes. Take advantage of CQUni's three terms across the year to study the Master of Professional Accounting, when and how it suits you.
If you are a domestic student, and your undergraduate degree is in business or related disciplines including management, marketing and human resources, you may be interested in our Master of Professional Accounting Accelerated. This 12-unit masters course can be studied in as little as 18 months of full-time study.  
Transcript
Professional accounting is a field that's in high demand. It's needed by every organisation, so there are a lot of opportunities.
The Master of Professional Accounting is a course designed for graduates of any discipline to achieve professional accounting qualifications.
Our Master of Professional Accounting has a set of core units plus space for two electives, and students can take electives in a number of areas, including forensic accounting, data analytics or they can take a business internship where they get the opportunity to work with a company for 10 weeks.
Internship requires them to attend a company's premises and do work for four days a week for 10 weeks in a normal term, and that's unpaid employment, but it's realistic employment.
At the same time, the student completes a research project for that company. 
CQUniversity provided me with many platforms to go beyond my potential. This course provided me financial literacy, theoretical skills as well as computer skills.
Currently, I am working as an Assistant Accountant in the construction industry. This was my first accounting job in Australia, and I got promoted after a year.
The course meets the accreditation requirements for professional accounting in Australia to become a CPA or a chartered accountant. 
Our staff are all doctorally qualified, including casual staff. They need to be active researchers and they are working in very applied areas including, for example, fraud detection, areas like sustainable business, sustainability reporting, so they're very applied industry relevant sort of areas. 
We design our teaching approach using effectively a flipped classroom model. We use a combination of lecture recordings and workshops.
The workshops are small in size, limited to under 50 students. And, students engage in quite practical activities, applying concepts to authentic case studies and situations, and they have the opportunity to work in small teams to discuss those questions.
My advice to the students studying in university and the graduates is to upskill yourself and learn new things. Learning does not stop at university. So, if you want to get the dream job you want, work smart and work on your soft skills as well.
The future of accounting is less focused on the debit and credit bookkeeping side because that is being automated but becoming more focused on the analysis of accounting data and looking for trends and guiding businesses in making decisions.
And that's where the accounting data becomes relevant, and that's the future of accounting.
Study experience
Authentic Learning Experiences

Experienced Teaching Team
"

I found the flexibility of studying really a plus, so I can choose either one or two subjects each semester, depending on what's happening in the rest of my life. It's flexible to fit in with your lifestyle, rather than you fit in with the uni's lifestyle.

Bachelor of Exercise and Sport Science, Masters of Professional Accounting
Career Opportunities
If you are seeking a career change and are interested in a career in accounting, this course is for you. It is ideal if you are interested in employment opportunities in accounting and financial management sectors. Potential fields of employment include financial accounting, management accounting, taxation auditing, teaching finance, banking management, administration, consulting or business advisory services.
Structure & Availability
COURSE STRUCTURE
You are required to complete a total of 14 core units and two electives.

UNIT INFORMATION
For information on the units, you could study as part of this course, visit the Handbook and select the "Course Structure" tab.

CREDIT TRANSFER INFORMATION
If you have already completed study relevant to the course you have enrolled in, you may be eligible for credit transfer.
On-Campus Availability
| Intake | Locations |
| --- | --- |
| Term 1, 2024 | Brisbane, Melbourne, Sydney |
| Term 2, 2024 | Brisbane, Melbourne, Sydney |
| Term 3, 2024 | Brisbane, Melbourne, Sydney |
Online Availability
| Intake | Locations |
| --- | --- |
| Term 1, 2024 | Available Online |
| Term 2, 2024 | Available Online |
| Term 3, 2024 | Available Online |
Majors and minors are not applicable to this course.
This course has no residential schools.
Professional Practice - Certified Practising Accountant (CPA) Australia
Core
Accreditation for this course by CPA Australia and Chartered Accountants Australia and New Zealand (CAANZ) and meets the membership requirements of the Institute of Public Accountants (IPA) - Associate Member IPA status. These organisations accredit each campus individually, so students must check the current status of accreditation for their desired study location.
For eligibility criteria for membership of the Professional Bodies refer to these websites:

Chartered Accountants Australia and New Zealand
Business Internship - BUSN20020

Choose an internship stream to gain real-world experience and contextualise your learning, while expanding your professional networks and enhancing your employability. Students will complete work placement for 10 consecutive weeks, working standard office hours for four days per week – completing approximately 320 hours in total. Students need to meet prerequisite requirements to undertake BUSN20020 Business Internship. Check the Handbook for more information.
Requirements
Recommended study
No information is available at this time.
To gain entry to this course, students must have:
- A non-accounting undergraduate degree in any discipline from an Australian university, or AQF equivalent from an overseas institution; or
- An AQF equivalent accounting bachelor degree received from an overseas institution or organisation, that does not meet accreditation with an Australian Accounting registration body for associate membership purposes; or
- A graduate diploma in any discipline from an Australian university.
English Language Proficiency Requirements:
If you were not born in Australia, Canada, New Zealand, United Kingdom, Ireland, South Africa or United States of America, you are required to meet the English Language Proficiency requirements set by the University.
Applicants are required to provide evidence of completion of:
a secondary qualification (Year 11 or 12, or equivalent); or
bachelor level qualification study for a period of at least 2 years full-time with a minimum overall GPA 4.0
completed within Australia, Canada, New Zealand, United Kingdom, South Africa, Ireland or United States of America.
If you do not satisfy any of the above you will need to undertake an English language proficiency test and achieve the following scores:
An International English Language Testing System (IELTS Academic) overall band score of at least 6.0 with a minimum 5.5 in each subset; or
Test of English as a Foreign Language (TOEFL) - Requires 550 or better overall and minimum TWE score of 4.5 (Paper Based Test), or 75 or better overall and no score less than 17 (Internet Based Test); or
Pearson Test of English Academic (PTE Academic) - Requires an overall score of 54 with no sub-score less than 46; or
An Occupational English Test with Grades A or B only in each of the four components.
English test results remain valid for no more than two years between final examination date and the date of commencement of study, and must appear on a single result certificate.
Each student will be assessed individually.
NOTE:  
Students who have successfully completed the CQUniversity Graduate Diploma in Professional Accounting will be eligible to apply for credit for units already completed.
Students may be eligible for exemptions of up to 48 credit points for previous graduate level studies in business or accounting.
You will have to meet this course's
inherent requirements
by demonstrating essential skills and attributes.
Fees & Scholarships
2023 Indicative Fees
| Fee Type | Fees |
| --- | --- |
| Domestic Full Fee Paying – Indicative First Year Fee | $24,496.50 |
2024 Indicative Fees
| Fee Type | Fees |
| --- | --- |
| Domestic Full Fee Paying – Indicative First Year Fee | $25,203 |
Indicative first-year fee
The fees listed are indicative only and based on enrolling in a full-time study load for one academic year (generally, this is four units over one term for a graduate certificate or eight units over two terms for a graduate diploma or masters degree). Your fees may vary depending on the units you select and the number you study per term. Fees are reviewed annually and are subject to change. Understanding your fees.
Government assistance loans
You may be eligible for FEE-HELP, an Australian Government loan scheme that helps eligible students pay their tuition fees. Provided you meet the FEE-HELP eligibility criteria, you can choose to use FEE-HELP to cover all or part of your tuition fees. Learn more about paying for university or view the FEE-HELP information booklet on the Australian Government's Study Assist website.
Other study costs
Part of your course costs includes Student Services and Amenities Fees (SSAF). There may also be additional costs as part of your studies, such as textbooks, technology expenses, travel expenses, professional certifications, uniforms, or vaccinations. Explore other study costs.
At CQUniversity, we believe higher education should be for everyone. No matter your situation, we know that everyone needs a helping hand from time to time, and we are proud to offer a wide range of scholarships, bursaries and stipends.
Our scholarships could help you pay for things like relocation, living on campus, laptops and technology, childcare, study and living expenses, travel and more. 

How to apply
If you have decided what you would like to study and are ready to apply, we're here to help you along the way.  Before you apply, you will need to have a Unique Student Identifier (USI).  If you do not have a USI, creating one is quick and easy.  Simply visit usi.gov.au to create one.

Want to know more about application dates and other admission information?
View our important dates information and read about other admission considerations such as information for domestic students with overseas qualifications, indigenous support, and elite athlete, coach and performer support.

APPLY DIRECTLY TO CQUNIVERSITY
To apply for this course, submit your application directly to CQUniversity using the Apply button below.