Graduate Certificate in Asset and Maintenance Management
| | |
| --- | --- |
| Duration | 1 year full-time, 2 years part-time |
| Location | Online |
| Next start term | Term 1, 2024 |
| Study mode | Online |
| Course code | CC19 |
This course offers Commonwealth Supported Places, meaning you may be eligible for significant fee savings.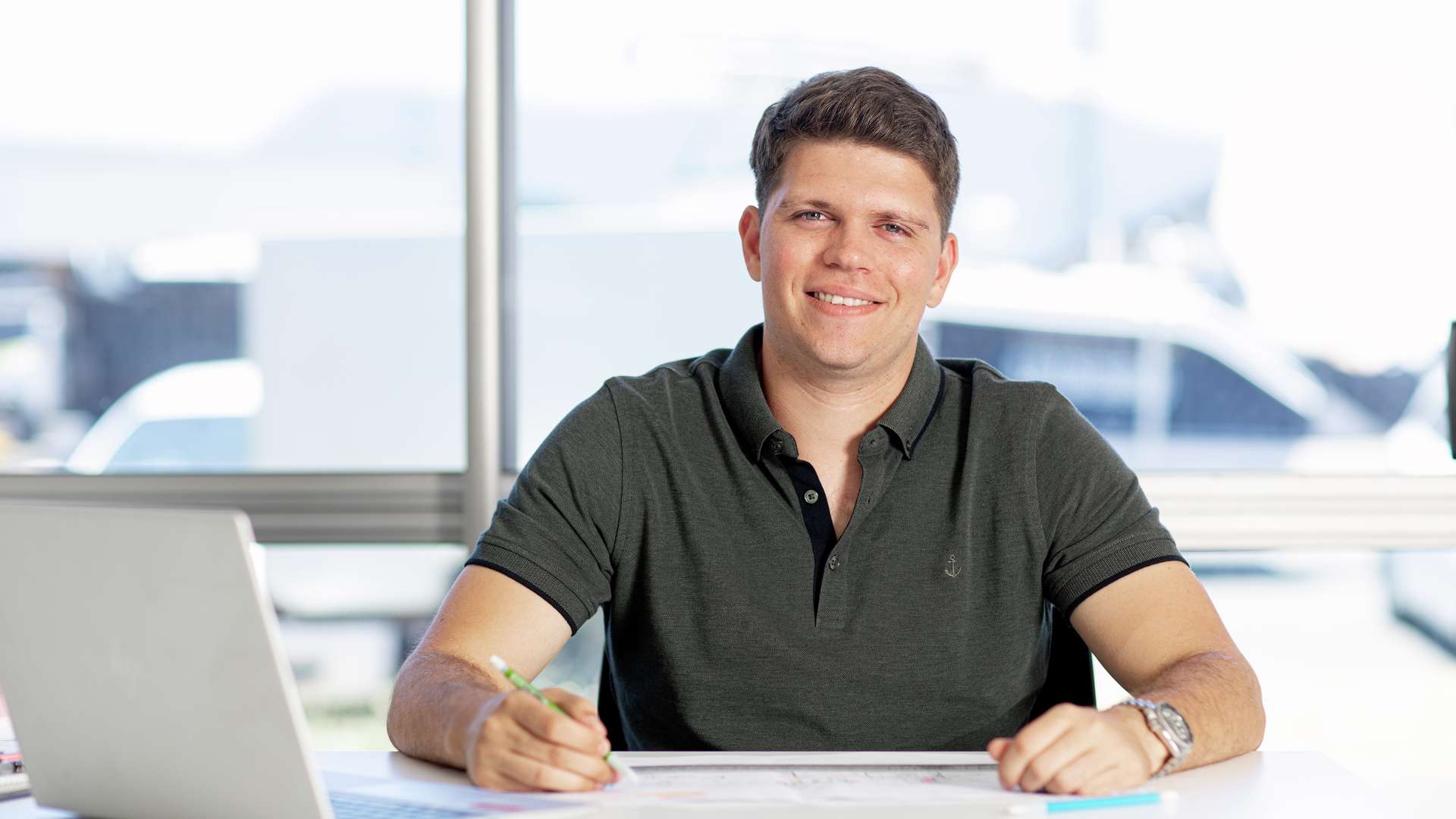 Overview
If you are a maintenance practitioner with experience in the field, the Graduate Certificate in Asset and Maintenance Management is ideal to advance your career. Gain formal credentials that builds on your industry experience and provides foundational knowledge in maintenance philosophy, strategies, systems, resourcing and the ability to make sustainable, safe and cost effective solutions. This course is delivered part time, and provides a relevant professional development study option in asset and maintenance management for those working in maintenance engineering, or maintenance and asset management related roles. During your studies you will apply the theory and techniques you learn to real-world assessments that draw on your experience in the asset and maintenance industry.
The Graduate Certificate in Asset and Maintenance Management is innovative and practical in its approach, providing you with the ability to excel in the field of maintenance, reliability and engineering management. The course is suited to those currently employed in the areas of maintenance engineering or maintenance and asset management who would like to advance their careers through the professional development of their knowledge, skills and qualifications.
The Graduate Certificate in Asset and Maintenance Management is specifically tailored to people currently working in the field of asset and/or maintenance management who would like to upgrade their qualifications and skills.
The development of these courses has been in response to strong demand from industry, and each unit has been designed and developed in close collaboration with industry partners.
This course of study is designed for industry professionals who are currently employed in asset and/or maintenance management-related positions. Some assessment items will require you to apply the technical content you are learning in the workplace.
Career Opportunities
Completion of the Graduate Certificate in Asset and Maintenance Management will enable you to pursue employment opportunities in roles such as asset coordinator; condition monitoring technologist, maintenance planner, specialist maintenance strategist.
Structure & Availability
COURSE STRUCTURE
You are required to complete four core units. These units are delivered over three terms allowing you to study part-time while you work. 
UNIT INFORMATION
For information on the units, you could study as part of this course, visit the Handbook and select the "Course Structure" tab.
CREDIT TRANSFER INFORMATION
If you have already completed study relevant to the course you have enrolled in, you may be eligible for credit transfer.

Online Availability
| Intake | Locations |
| --- | --- |
| Term 1, 2024 | Available Online |
| Term 2, 2024 | Available Online |
Majors and minors are not applicable to this course.
Commencing students are strongly advised to attend a One-day Residential School ENMM20023 (Introduction to Asset and Maintenance Management). Students should check the CQU Residential School webpage for details of date and location.
Learned Society - World Partners in Asset Management
Core
Upon completion of CC19, graduates can approach the World Partners in Asset Management (WPiAM) Australia to validate the experiences for the CTAM award.
Requirements
Applicants must have all of the following:
Current employment in maintenance engineering/maintenance/asset management; and
An associate diploma or degree in engineering, technology or applied science OR
an industry background, a trade qualification and demonstrated competence in the field of maintenance engineering/maintenance/asset management, with either:-

minimum 3 years relevant maintenance/asset management experience; OR
minimum 5 years relevant experience in maintenance engineering.
Notes:
1. Trade qualified applicants will be enrolled in the Graduate Certificate in Asset and Maintenance Management and will be allowed to progress to the Graduate Diploma of Asset and Maintenance Management only after they have successfully completed the Graduate Certificate.
2. Applicants who do not satisfy all of the above eligibility criteria but are currently employed in an industrial organisation in a maintenance engineering or asset/maintenance management-related role and have the support of their organisation, can apply and will be considered on a case-by-case basis.
3. Applicants for individual units should apply for single, non-award enrolment and will be considered on a case-by-case basis.
4. International students should visit our International-Students website for further information including English language requirements.
You will have to meet this course's
inherent requirements
by demonstrating essential skills and attributes.
Fees & Scholarships
2023 Indicative Fees
| Fee Type | Fees |
| --- | --- |
| Commonwealth Supported Place – Indicative First Year Fee | $4,148 |
| Domestic Full Fee Paying – Indicative First Year Fee | $14,430 |
Indicative first-year fee
The fees listed are indicative only and based on enrolling in a full-time study load for one academic year (generally, this is four units over one term for a graduate certificate or eight units over two terms for a graduate diploma or masters degree). Your fees may vary depending on the units you select and the number you study per term. Fees are reviewed annually and are subject to change. Understanding your fees.
Commonwealth supported places
With Commonwealth Supported Places (CSP) available for this course, you may be eligible for significant fee savings. If you are not eligible for a CSP or if CSPs are full, you will be required to pay full fees. Find out more about CSP eligibility criteria.
Government assistance and HELP loans
Commonwealth Supported Places (CSPs) are subsidised by the Australian Government, meaning you are only required to pay the student contribution rather than full tuition fees if you meet eligibility requirements. If offered a CSP, you may be eligible for a HECS-HELP government loan. HECS-HELP is an Australian Government loan scheme that assists you in paying your student contributions. Provided you meet the HECS-HELP eligibility criteria, you may use HECS-HELP to defer part or all of your student contribution fees. Learn more about paying for university.
Other study costs
Part of your course costs includes Student Services and Amenities Fees (SSAF). There may also be additional costs as part of your studies, such as textbooks, technology expenses, travel expenses, professional certifications, or vaccinations. Explore other study costs.
At CQUniversity, we believe higher education should be for everyone. No matter your situation, we know that everyone needs a helping hand from time to time, and we are proud to offer a wide range of scholarships, bursaries and stipends.
Our scholarships could help you pay for things like relocation, living on campus, laptops and technology, childcare, study and living expenses, travel and more. 

How to apply
If you have decided what you would like to study and are ready to apply, we're here to help you along the way. Before you apply, you will need to have a Unique Student Identifier (USI). If you do not have a USI, creating one is quick and easy. Simply visit usi.gov.au to create one.

Want to know more about application dates and other admission information?
View our important dates information and read about other admission considerations such as information for domestic students with overseas qualifications, indigenous support, and elite athlete, coach and performer support.
Option 1: Want to study with one of our partner study hubs? Apply via ApplyCQUni.
Benefit from local support, space, technology and facilities offered by one of our delivery partners - Pilbara Kimberly University Centres (Karratha) and Geraldton Universities Centre. Learn more about CQU Regional University Centre partners.
---
Option 2: All other applicants can apply direct to CQUniversity. 
To apply for this course, submit your application directly to CQUniversity via the Apply Direct button below.