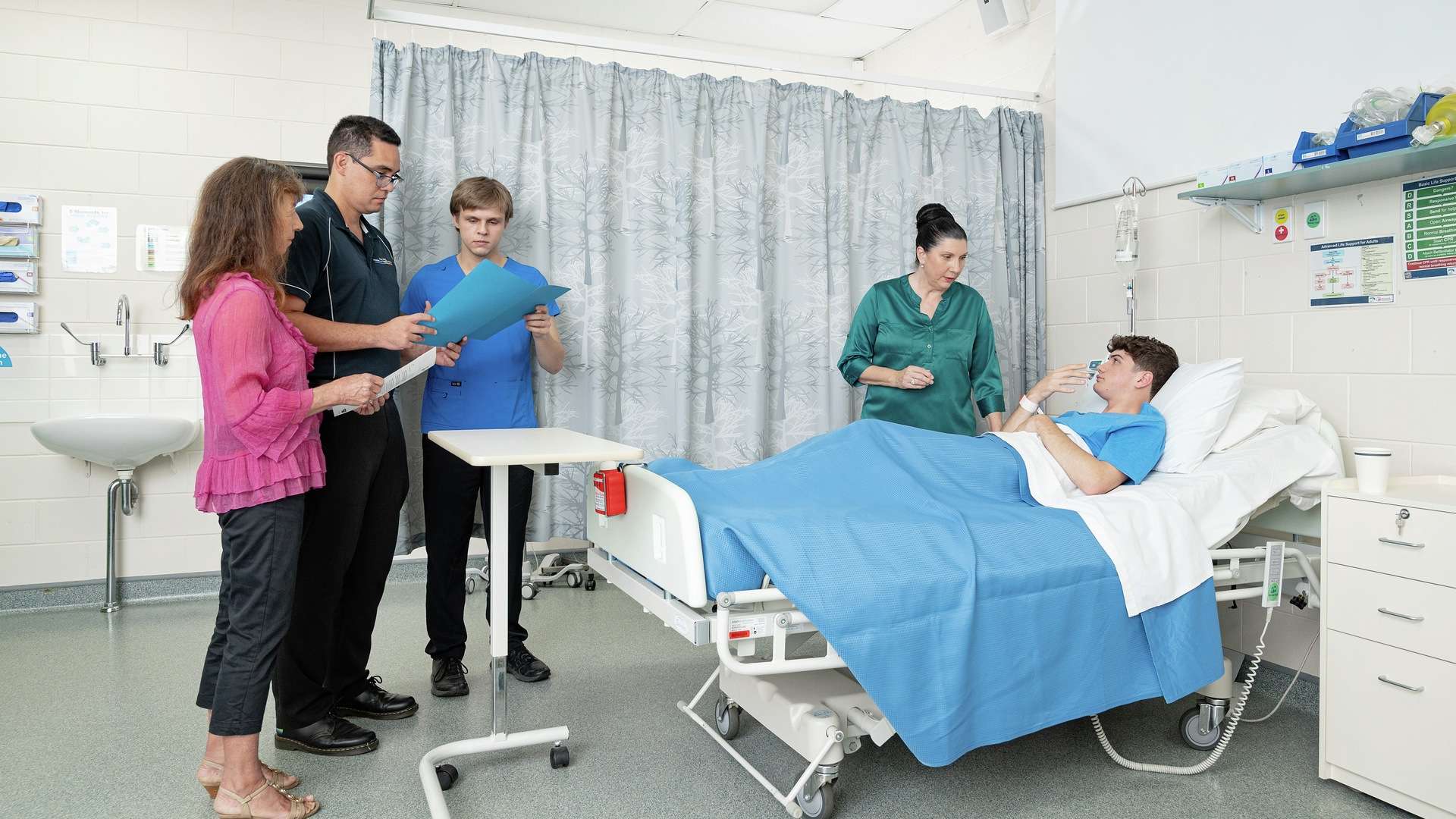 The School of Nursing, Midwifery and Social Sciences offers a range of vocational education and training certificates, undergraduate and postgraduate degrees, across a number of health disciplines.
We deliver courses on-campus, online, and via mixed mode. A number of our postgraduate courses are delivered hyper-flexibility, which offers lean and affordable course options for self-motivated learners. These flexible online courses allow you to gain a postgraduate qualification via our Be Different platform, which are accessible anytime, self-paced and include no assessment or unit deadline constraints.
The School encompasses two Colleges:
College of Nursing and Midwifery
College of Social Work and Community Services
The School leads the way for Bachelor of Nursing and Bachelor of Social Work students. Our educators have a strong focus on student learning and place an ever-growing emphasis on research, actively engaging in research projects that inform their teaching practices.
Many of our courses include Work Integrated Learning (WIL). The WIL Team is committed to ensuring the quality and consistency of work-related learning in all disciplines. Placements are organised by the this Team and occur in health care organisations throughout Australia. The WIL team source and assess the quality of placements, liaising with students in regard to fitness for placement and advising on the pre-WIL compulsory conditions.
There are opportunities for cultural experiences for our students. These School-led programs are short-term study tours involving a group of students, arranged by the School and students are accompanied by our academics. Students can access Student Mobility Funding under the New Columbo Plan which helps support students with travel costs. The School has been conducting International Outward-Bound programs since 2008. These have been to a multitude of locations including Nepal, India, Cambodia, Mongolia, and Singapore. There have been many interdisciplinary study tours to Nepal, previous tours have included Nursing, Midwifery and Social work students.
School philosophy
The School of Nursing, Midwifery and Social Sciences delivers high quality education and research within a broad Australian context. The design and delivery of our education and higher-degree research courses provides access to education especially for individuals living in regional, rural and remote settings. Through innovative and supportive teaching practices we deliver engaging education to students within their own communities via mixed-mode and hyperflexible delivery. Students access the required professional experience placements within the communities they reside in or are close to. This contributes to local workforce development in regional, rural and remote health environments and enhances the skills and expertise within those communities. 
We welcome and supports non-traditional student groups with an aim to increase capacity for those who are first in family, from low socio-economic backgrounds and minority groups to obtain a high-quality education to change their lives and those around them. Our courses are designed to engage with communities to support their ongoing development. The School actively engages with, develops, and refines innovations in teaching and learning excellence to provide transformative education experiences for our students, partnering with local stakeholders to achieve excellent outcomes, and providing comprehensive educational pathways from vocational education and training (VET) certificates to higher level tertiary qualifications including PhDs.
The School's research strengths improve quality and safety in healthcare, the health workforce, safe communities, and psychosocial wellbeing. Our researchers develop industry-education and collaboration. The School's research leaders mentor and support developing academics that fosters excellence in research and establishes wider networks within and external to the university.
We look forward to welcoming you to the School.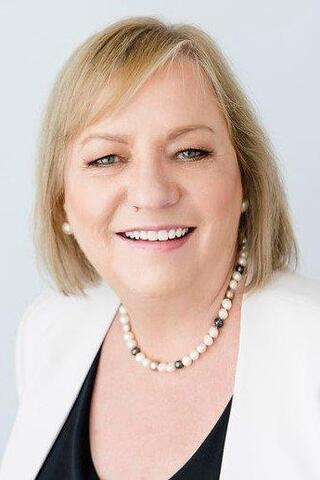 The School of Nursing, Midwifery and Social Sciences at CQUniversity is committed to providing a quality education that ensures an experience of study that is both successful and enjoyable for students across our range of courses in VET and Higher Education. The staff of the School encourage engagement in the education process regardless of the student's mode of enrolment. Curricula are built on solid foundations of educational principles and reflect the needs of the contemporary health care setting. The emphasis on work integrated learning ensures that the theoretical content of each course is transferable and applied in the variety of environments in which nurses, midwives and health professionals are employed.
Research activities of staff in the School ensure that the curriculum for each course is evidence-based and reflective of current practice. The globalised environment of health care requires an emphasis on internationalisation of curricula and courses offered by the School of Nursing, Midwifery and Social Sciences are developed and implemented with these principles in mind. Opportunities for international student experiences are one example of how a global perspective of health care is instilled in graduates. Ultimately the School produces nurses and midwives that are highly sought after by industry through recognition of the quality of education we provide. 
Our units and courses offer opportunities in study on an education continuum from certificate level through to postgraduate qualifications, with a range of short courses and professional development modules for industry, awarded with CPD hours for annual registration with AHPRA.
Bachelor of Nursing
The Bachelor of Nursing (CL91) offers a combination of theoretical and practical units to prepare you for your nursing career. You will cover areas such as nursing patients across the age spectrum, clinical assessment skills, acute nursing, mental health, wound and pain management, professional issues, pathophysiology and health promotion. Students can undertake study from Rockhampton, Mackay, Townsville, Cairns or Bundaberg campuses, or study online and attend regular residential schools. Upon completion, you will be eligible to apply for registration as a nurse with the Australian Health Practitioner Regulation Agency. This registration opens up opportunities to work as a nurse across Australia and to apply to work anywhere in the world.
Bachelor of Midwifery (Graduate Entry)
The Bachelor of Midwifery (Graduate Entry) offered by CQUniversity is based on a philosophy of primary health care and partnership with the woman. The midwife/woman partnership model of care is woman-centred. Woman-centred care embraces trust, empowerment, a supportive environment and continuity of care. Continuity of care enables women to establish trusting relationships with their midwifery partners. The Bachelor of Midwifery (Graduate Entry) encourages students to provide woman-centred care which is holistic encompassing, as accepted by the woman herself, the emotional, psychological and social as well as physical needs of the baby, the family and the community. Woman-centeredness' places the woman in the position of power and control as the decision-maker during her unique childbearing journey. The midwifery course at CQUniversity teaches midwives to use their expertise and evidenced-based knowledge to support and help women discover their individuality and uniqueness to birth resulting in physical and psychological growth. In other words, the woman's ability to trust and know that her body can birth her baby is acknowledged and honoured by midwives.
Bachelor of Social Work
The Bachelor of Social Work (CL71) aims to produce professionally qualified social workers who have fulfilled the practice standards of the Australian Association of Social Workers (AASW) and will be eligible for membership of the AASW. Social workers pursue social justice and work to redistribute resources that assist client groups to achieve social inclusion, support people to enjoy a better quality of life, and facilitate individual and community wellbeing.
Social Work is a profession committed to social justice and respect for human rights and provides a range of services including counselling, group work, mediation, advocacy, social support, legal reports, crisis intervention and referral advice. Social workers contribute to policy development and advise governments on specific welfare issues and as such can influence how services are delivered and how society responds to social issues.
This course includes a range of units focusing on social work knowledge, values, and skills with cognate disciplines also enhancing your social work education such as psychology, sociology and Indigenous studies. Students will gain advanced knowledge of social work theory, utilise technical skills to design and use research in a project in their final year and develop skills in research design and methods. At CQUniversity, our education and training philosophy focuses on learning from contemporary social work scenarios that are often authored by colleagues working in the human services sector in collaboration with academic staff. We also have well-established industry relationships, as well as student exchange programs with several international universities. Your learning is supported with online resources and one intensive three-day residential school per term, on-campus. This combination of face-to-face residential schools, regular online activities with staff and peers, and small learning groups will equip you with advanced level skills, including critical reflection, self-directed research and learning, problem-solving and teamwork.
The flexibility of assessment items across many units allows you to focus your learning around workplace issues you may be experiencing or the community in which you live. The course incorporates two unpaid field education experiences; one undertaken at the beginning of the third year of the program (13 weeks of equivalent full-time work) and one in the final term of the fourth year (16 weeks of equivalent full-time work).
Nursing
Professional nursing practice is no longer only a matter of keeping up-to-date with changes in practices. Health care professionals including nurses are at the forefront of change in practice, utilising new techniques and knowledge and acting as leaders in change processes in the workplace. The courses are designed to assist today's busy practitioners by developing the knowledge and skills in proactive practice while they gain a relevant postgraduate award.
Mental Health Nursing
CQUniversity offers a suite of courses that provide you with foundation skills and knowledge required to practice in the specialised field of mental health nursing. You will build your skills and knowledge in undertaking mental health assessments, risk assessments, and formulations.
Gerontology
Advance your skills as a health professional responding to the growing challenges of a diverse ageing population. You will develop an advanced understanding of the health of the older person, as well as leadership skills, by participating in new paradigms of thinking. You will enhance your practical skills and research capabilities using interdisciplinary perspectives and ageing theories that can be applied across health care contexts and cultures.
Domestic and Family Violence Practice
The postgraduate courses in Domestic and Family Violence Practice provide an opportunity to deepen skills and understanding of key practice and specialist areas in relation to domestic and family violence which are reflected in unit electives covering child safety, men's behaviour change and working with victims and survivors. The knowledge and skills gained by completing these courses are transferable across a wide range of professions and occupations where workers encounter domestic and family violence issues and include responding to victims and perpetrators, and leadership and management from a domestic and family violence perspective.
Our school offers a range of short courses and professional development modules and workshops through the Centre for Professional Development.
Our courses are based on contemporary health topics custom built in response to industry demand. Visit our Learning site.
The School of Nursing and Midwifery plays an active role in community engagement through activities in learning and teaching, research and service. We strive to remain connected with our industry partners and communities as they play a crucial role in helping us deliver quality courses that are matched to the needs of our students and the profession. We are often described as a school of innovation and 'can do' attitude. Our campuses in Mackay, Rockhampton, Bundaberg and Noosa continue to grow and each facilitate engagement through a range of activities at local, national and international level.
Our aim in Community Engagement is to:
Promote engagement strategies and activities that are relevant, innovative, and value-adding
Provide and promote what we do to potential students, existing students, staff and community partners
Provide a mechanism for discussion and opportunities around engagement
Disseminate what we do through 'Innovate' our school of nursing and midwifery magazine.
Some of our key activities include:
Building on collaborative relationships with industry partners
International nurses day
International nursing placements in Nepal
Engagement activities in Simulation including Mask Ed TM (KRS Simulation).
Clinical placement is the period of learning where you get to practice in 'real' health care settings and with 'real' patients. As you can appreciate there are many policies and rules surrounding clinical placements and it is up to you to learn, understand and follow the set guidelines.
You will be required to attend placement, on the dates that have been provided to you. You will be rostered to different shifts, depending on your course. A facilitator or preceptor will complete an assessment on your skills during the placement.
Before you can attend a clinical placement you need to complete a list of mandatory checks. You will be unable to complete a clinical placement without first meeting these requirements.
It is best to start gathering this evidence early, as some requirements such as immunisations can take a while to complete.
You may like to view the Work-Integrated Learning Policy and Procedure for further information.
CQUGlobal outbound nursing short-term and study tour programs
The School of Nursing, Midwifery and Social Sciences participates in the New Colombo Plan Mobility Program for Nursing Students in Singapore, Nepal and India. The purpose of these programs is to allow students to undertake an international clinical experience which provides them with the opportunity to experience different cultural and social environments and clinical settings and prepare them to work in an increasingly global community.
Why participate?
Learn to see the world differently
Develop key employability skills
Expand your global network
Engage with legitimate experiences
Receive CQUniversity student insurance cover
Access funding and scholarships
Where to go and what to do?
There are a variety of short-term overseas experiences: CQUGlobal nursing program supports 50 opportunities across 3 countries, allowing you the flexibility to choose an experience that suits your personal needs and goals between.
The outbound short term program offered by the School to undergraduate students provides a wonderful opportunity to enhance and diversify your learning experience. CQUniversity Nursing and Midwifery students have been involved in outbound programs to places such as Nepal, Japan, Singapore and Palau over the past years. These trips are an amazing experience for nursing students, and they have a tremendous impact on the communities who benefit from our student's fundraising and clinical treatments. It is this kind of activity that is making CQUniversity one of Australia's truly great universities.
Developed in conjunction with internationally renowned organizations, the program is designed to help you develop a global perspective by gaining an appreciation of cultural diversity through immersion in academic and clinical experiences.
Costs
There are a variety of costs involved in a short-term global experience. These costs differ enormously depending on the specific program you apply for, and the region of the world that program is located in. It is important that you research thoroughly the costs involved in the programs you would like to participate in. You can do this by visiting CQUniversity's CQUGlobal Outbound website. It is your responsibility to research and understand the full financial and academic implications of participating in any short-term global experience.
For enquiries relating to international nursing opportunities, contact our School International Officer or for general information visit our CQUGlobal Outbound page.
"

The way it's delivered is so engaging. You feel like you're actually working with real people, even though it's simulation. I don't know any other professors that dress up in silicone suits and let you poke and prod them!

Bachelor of Nursing, Master of Mental Health Nursing
Research in the School of Nursing, Midwifery and Social Sciences
The School of Nursing, Midwifery and Social Sciences (SNMSS) research activities are overseen by the Deputy Dean (Research), Associate Professor Tracy Flenady. Tracy is supported in this role by the Postgraduate Research Coordinator for SNMSS, Dr Amy-Louise Byrne.
Research in the SNMSS involves researchers from a range of discipline areas, creating a comprehensive and multi-disciplinary approach. The research areas have a strong focus on applied research with direct benefit to regional and rural Australia, while also being of   national and international significance. 
The SNMSS deliver discipline expertise in Nursing, Midwifery and Social Work, offering undergraduate and postgraduate degrees in all three of these specialty areas. The Queensland Centre for Domestic and Family Violence Research (QCDFVR) sits within the SNMSS and contributes to the prevention of domestic and family violence by informing, promoting and supporting the actions of individuals, communities, services and governments through state-wide leadership in research, professional development, education and community engagement.
The SNMSS aspires to achieve research rankings of world standard or above in each of these four specialty areas; Nursing, Midwifery, Social Work and Human Society (QCFDVR). To achieve this goal, each Focus Area is overseen by a Research Discipline Lead, whose main objective is to work with the School's research leadership team to plan and discuss the strategies required to develop programs of research around each Focus Area and then oversee the implementation of these
Led by Dr Amy-Louise Byrne and Associate Professor Pauline Calleja
This priority area comprises research focused on enhancing and advancing the profession of nursing, aiming to progress the global voice of nursing. This research focus area positions nurses and the nursing profession as leaders of healthcare reform and change, recognising the importance of social and cultural areas of care. Recognising the importance of collaboration and teamwork, our research takes a multidisciplinary, and whole of systems approach.  
Research in this priority area encompasses a broad range of nursing foci and predominantly concentrates on applied research across diverse areas, including but not limited to theory, clinical practice, education, patient safety, quality improvement, cultural safety, and workforce development. Studies investigating the perspectives of health systems, health care providers, service users, and caregivers are also included. Research conducted within this focus area strives to create knowledge that provides solutions to real-world healthcare problems, therefore contributing positive impact for those people who live and work within our communities. 
Led by Bridget Ferguson and Associate Professor Adele Baldwin
This priority area is dedicated to research aimed at advancing the field of midwifery to improve the well-being of mothers, babies, and the midwives who provide care. Our research within this focus area positions midwifery as a cornerstone of maternal and neonatal healthcare and champions of human rights. We aim to highlight how high-quality midwifery practice positively impacts health throughout the life course, from cradle to grave, and contributes to the long-term well-being of families, communities, and society at large.
Recognising the central role of midwifery and the importance of both individual agency and multidisciplinary collaboration, our research takes a midwifery-centric perspective while exploring cross-discipline approaches. Within this priority area, our research covers a broad spectrum of midwifery topics across both national and international contexts. It primarily focuses on research throughout various domains, including health systems management, clinical practice, education and professional development, patient safety and quality improvement, and cultural competence. 
Our research in this area aims to generate knowledge that effectively solves real-world healthcare challenges. We support the full scope of high-quality midwifery practice and women's rights, ultimately positively impacting the lives of individuals living and working in our communities.
Led by Dr Helen Hickson
The Social Work research focus area includes three clusters: clinical social work practice, counselling, wellbeing and community services and social program evaluation. The social work team is focussed on research that informs social work education and practice.  
Our research is centred around engagement and collaboration with community organisations to address social inequity. We are working with community organisations on programs such as community safety and wellbeing, domestic and family violence, and rural workforce planning and sustainability. We integrate social work practice with teaching pedagogy to incorporate student learning experiences such as field education and residential school with real life problems to solve.  
Led by Dr Lyndal Sleep
We are social beings, and social experiences, institutions, community, meanings and inequalities permeate all that we do now as well imaginaries for action and change into the future. Central Queensland School of NMSS is uniquely placed to work with communities across Queensland to amplify regional voices and work with all Queenslanders towards a future where all Queenslanders needs are met. Social science methods and concepts are key to this goal, and the social science discipline is vibrant, expert and expanding in SNMSS. 
The Queensland Centre for Domestic and Family Violence Research, a flagship in the discipline area, has been a leader in research on women and children's safety since its launch in 2003. Funded by the Queensland Government and CQU, the Centre continues to work with Domestic and Family Violence service providers including survivor advocates in ground-breaking community embedded research as well as national and international interinstitutional collaborations with impact and is making real change to the lives of Queenslanders, and beyond.
School of Nursing, Midwifery and Social Sciences