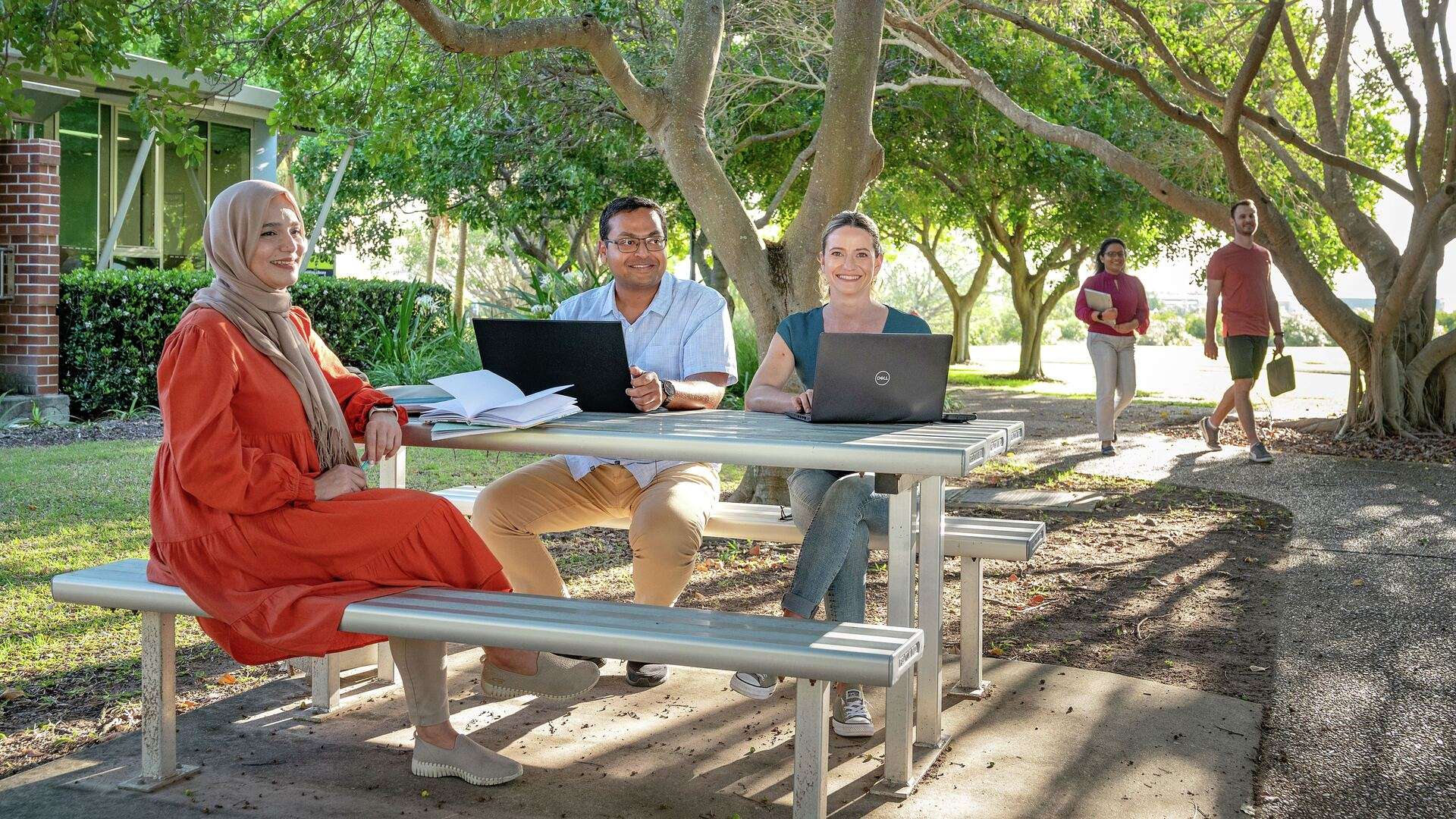 The Gladstone area is a region of diversity – tourism, community and industry co-exist in harmony, retaining an agreeable lifestyle and environment balance. Home to over 62 000 people and best known for its strong industrial base, the Gladstone Region is one of the best-kept secrets in Queensland.
With its scenic location and strong ties with industry, the University's Gladstone campus is both an attractive place to study and a powerhouse of innovative research. Gladstone offers a wide range of TAFE and Higher Education study options from certificates and diplomas to undergraduate programs.
Researchers from the campus contribute to this community by providing developmental research for industry and monitoring the environmental health of the Gladstone area, including the waters of Gladstone harbour and the Rodds Bay dugong sanctuary. Research is a major strength of the Gladstone campus with many industry conferences, training, professional development activities and industry partnership projects making use of this campus' well-placed facilities.
Students in Gladstone can enjoy state of the art lecture theatre and training facilities, computer lab, Cyril Golding Library, bookshop and range of career counselling and support services.
South along Highway 1, 132 kilometres from Rockhampton, is the deepwater port and industrial centre of Gladstone. CQUniversity Gladstone, located beside the Gladstone harbour, is home to the University's Engineering and Environmental Management Complex devoted to research and training, and which provides a venue for conferences and residential schools.
Gladstone, a rapidly growing city of about 27 000 people is about six and a half hours by road from Brisbane on National Highway 1.
Gladstone is remarkable for having managed the successful coexistence of the industry that fuels dynamic economic growth, and tourism based on the beaches, islands and reef of the World Heritage Listed Great Barrier Reef area of which it is a part.
The city is the main departure point for some of the best-known dive sites in the southern Barrier Reef, including Heron Island. The city is a short drive from the Discovery Coast, the home of the most northern surfing beaches on the east coast of Australia.
Climate
Gladstone's climate is moderate with warm wet summers and cool dry winters.
Population
The Gladstone region takes in the local government areas of Gladstone, Miriam Vale, Calliope and Banana and has a total estimated population of 62,660.
The City of Gladstone contains a land area of 128 square kilometres and in addition to the mainland area, features a number of islands.
Economy
The Gladstone region is a diverse community that is successful in its industrial, tourism, agriculture, forestry and fisheries ventures.
Gladstone's major industry includes the world's largest Alumina refinery, Queensland Aluminia Limited and Australia's largest aluminium smelter, Boyne Smelters Limited.
The Gladstone Region has been identified as a proven strategic location for future growth and is a key area of National and State economic development.
Transport
Most students in Gladstone require private transportation. The city is on the main air, bus and rail routes along the Queensland coast. The city is served by Qantas, Queensland Rail and Greyhound Buses.
Accommodation
There is no campus residential accommodation at CQUniversity Gladstone.
Sport
The Gladstone region has an active sporting community and CQUniversity students are invited to join local teams or to start their own. Indoor and outdoor activities are plentiful and include everything from archery, basketball, bowling, dancing, boxing, BMX, football, tennis, soccer, volleyball, fishing, rowing and yachting.
Mr Luke Sinclair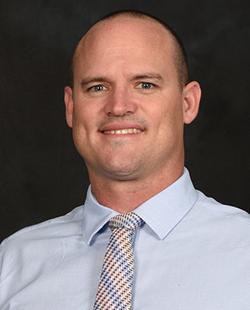 Luke is the Associate Vice-President (AVP) for the Gladstone and Wide Bay Burnett (Bundaberg) Regions.
In this role he has responsibility for the business development and growth of the University in these regions, fostering opportunities for regional engagement and research, and overseeing the pastoral care of students and staff.
The campus is always keen to hear from industry and community leaders with regard to opportunities for how the University can engage further in terms of research, learning and placements for our students. Please contact Luke via email l.sinclair@cqu.edu.au.
Well-equipped library, with quiet study rooms, online access and coffee available
Computer lab and IT equipment
High tech video conferencing and access grid facilities
State of the art lecture theatres featuring the latest presentation equipment
Wireless networking across campus
School of Manufacturing
Gladstone Environmental Science Centre (GESC)
Gladstone Engineering Centre (GEC)
Trades Training Centre
Hairdressing and Beauty salon
Aged Care Training Room
Course advice and student support services
Transport
Most students choosing Gladstone will require private transportation. The city is on the main air, bus, and rail routes along the Queensland coast. The city is served by:
Attractions
Community
Schooling
Gladstone region high schools
Accommodation
Transcript
[on screen text]
Leo Zussino Building.
State of the art lecture theatres and teaching rooms.
Library facilities with after-hours access.
Fully equipped student common room.
Quiet study areas.
Student support services.
Gladstone Environmental Science Centre.
Trades Training Centre.
Aged Care Training Room.
Hairdressing ad Beauty Salon.