Continuing my nursing studies from my regional hometown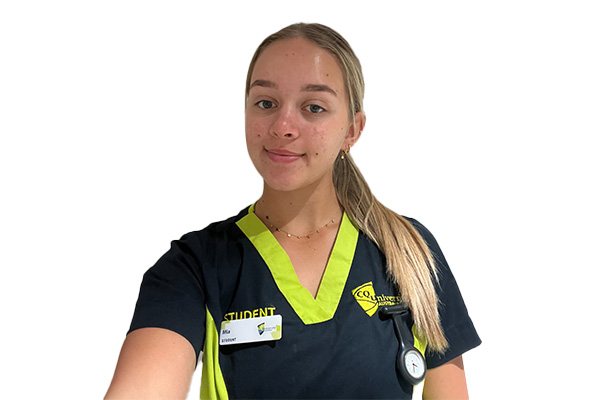 I am Mia Collins and in my second year of my Bachelor of Nursing, studying in regional Western Australia.
My CQUniCares Student Success Scholarship has allowed me to continue my nursing studies from my regional hometown, without financial stress.
Completing my placements have only possible through the support of my scholarships, so I am thankful I can continue my studies and go on to give back to my community.
I am extremely appreciative of my scholarships and grateful for the CQUniCares donors who have made it possible for me to achieve my aspirations. 
To enable more students to access and complete a qualification with CQUniversity, please consider donating today.
Alternatively, if you are a current or future CQUniversity student, we encourage you to find out more about our wide range of scholarships available.