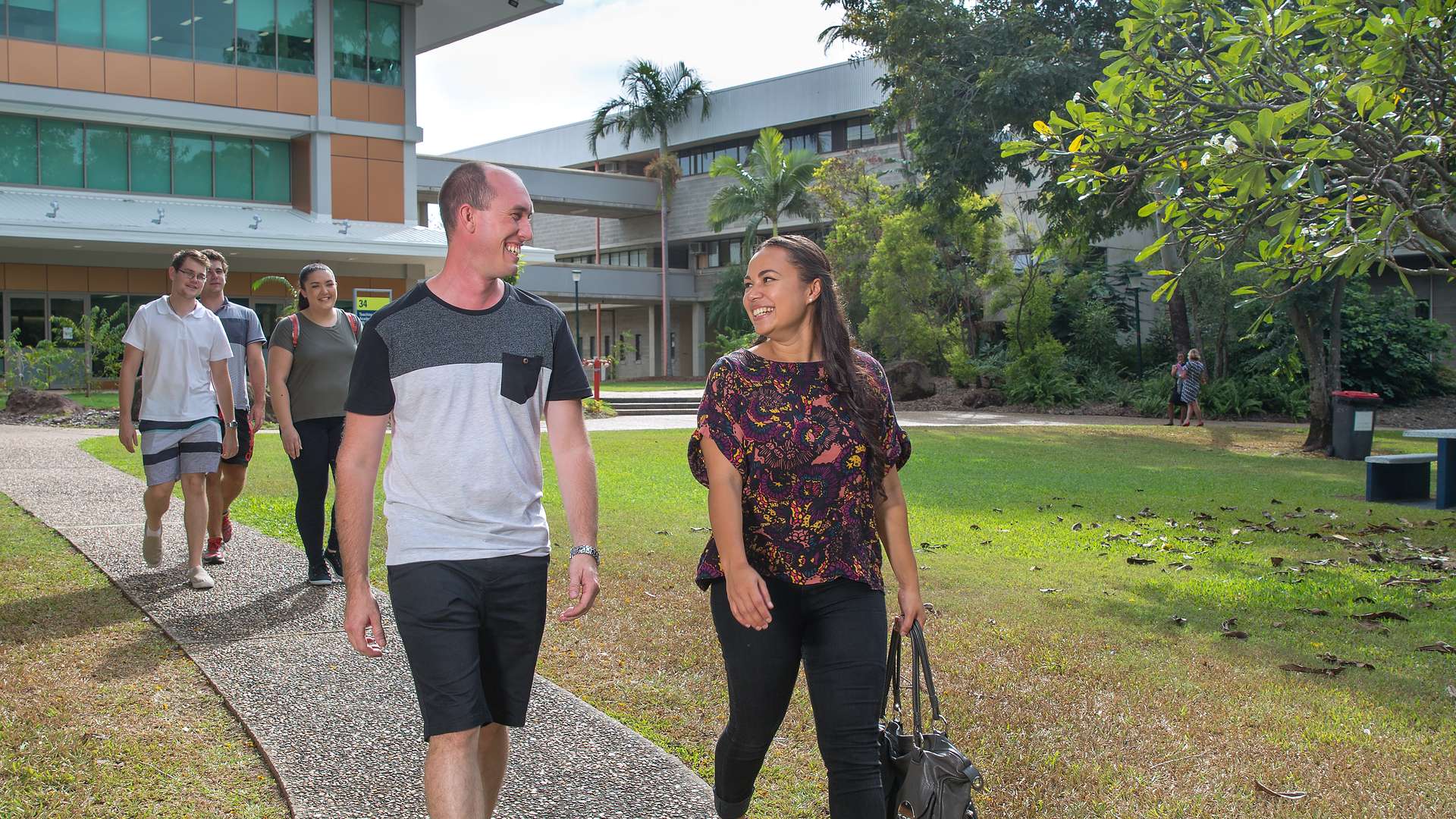 Finding the right university for you is important. Whatever the reason, if you're thinking about making the move to CQUniversity we're here to support your goals. Best of all, you'll be welcomed to Australia's most inclusive and engaged university, renowned for some of the nation's top graduate outcomes, global student satisfaction ratings and much more.
Whether you're looking for a leader in online education with over 40 years' experience teaching out-of-classroom, a university with over 20 national locations, that understands the added support needed when you're juggling life's priorities or need an extra hand, or perhaps a more practical and one-to-one learning experience from a university that genuinely cares – we've got you covered.
Explore why thousands of students choose CQU with our world-class education, wide range of course options, scholarships, student support, credit transfer options and more.
How to make the change to CQU
To help you plan your next steps, we've put together a handy checklist that will help you make the switch to CQU.
Discover all your options at CQU and choose a course that aligns with your current course, so you remain on track to achieve your career goals.
Remember, you still need to meet the entry requirements to your chosen CQU course. These differ from university to university, so it's a good idea to check. You will also want to check the important application dates.
You may be eligible to receive credit for the study you have already completed at your current university.
Learn more about credit for prior learning and use our Credit Calculator to determine what credit precedents have already been set.
Please note applications for credit can only be assessed after you have accepted an offer to study with CQU. Therefore, we recommend submitting your application to study as early as possible.
We believe a quality education can be for everyone – regardless of background, location or life circumstances. That's why we offer a variety of scholarships that we encourage you to explore as you make the move to CQU.
Using our ApplyCQU portal, you can submit your application to study with CQU. Since you aren't applying through a Tertiary Admission Centre (TAC), you won't have to pay any application fees.
Information for international students
Discover the how-to and our affordable fees, generous scholarships and real-world internships that make transferring to CQU for International students worthwhile.
"

I found my lecturers and teaching staff absolutely amazing. They were so experienced in the fields that they delivered and because of the small class sizes, they could always go above and beyond to make sure everybody understood all those concepts.

Bachelor of Engineering (Honours) and Diploma of Professional Practice (Co-op Engineering)