BSB50120 - Diploma of Business
| | |
| --- | --- |
| Duration | 12 mths - 24 mths |
| Location | Online |
| Next intake | December, 2023 |
| Study mode | Online |
| Total units | 12 |
Fee-Free TAFE course for eligible applicants in 2023.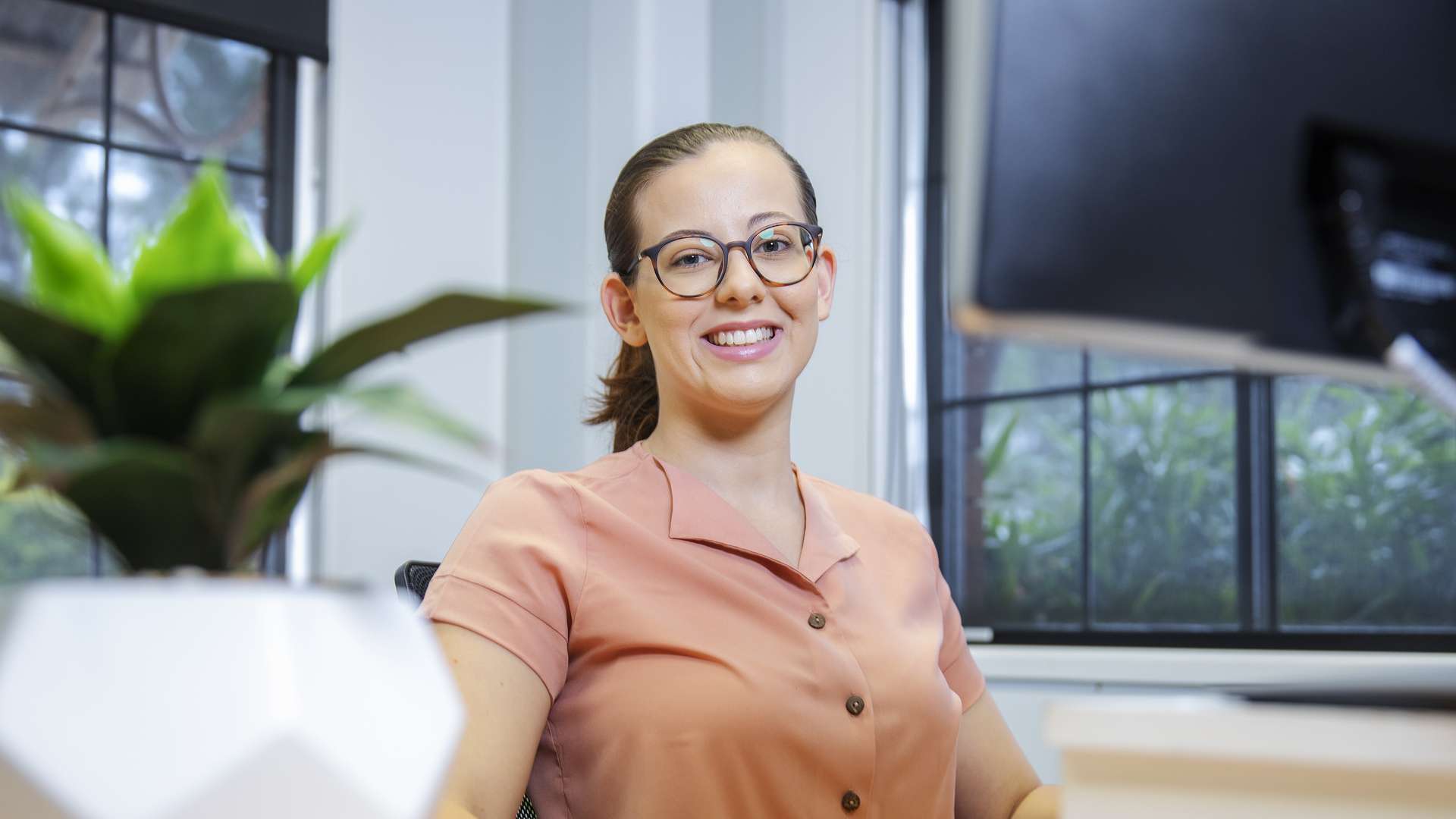 Overview
Want to make your mark in the business world? Whether you already have experience or whether you'd like to improve your theoretical knowledge for a business career and beyond, this course will help develop your abilities and provide you with a course that can create further employment and educational opportunities. This course is included in the Australian and Queensland Government's Fee Free TAFE program.
This qualification reflects the role of individuals in a variety of Business Services job roles. These individuals may have front-line management accountabilities.
Individuals in these roles carry out moderately complex tasks in a specialist field of expertise that requires business operation skills. They may possess substantial experience in a range of settings, but seek to further develop their skills across a wide range of business functions.
This is a nationally recognised accredited course.
QUALITY EDUCATION, WHEREVER YOU ARE
Between our reputation for learning, teaching and research, our renowned online education offering, and our status as Australia's largest regional university, rest assured you will get a world-class education when you choose CQUniversity.
A UNI THAT KNOWS CREDIBILITY IS KEY
In just 25 years, CQUniversity has achieved some amazing feats and emerged as one of Australia's truly great universities. We have been ranked among the best in the world for our teaching and learning, and are internationally recognised for our focus on Social Innovation. Our graduates are some of the most sought-after in Australia, due to our reputation for work integrated learning and industry-aligned courses, and experience some of the nation's best graduate outcomes in terms of full-time employment and starting salary. CQUni is also regarded as the nation's most inclusive and engaged university, with our award-winning academic and research staff making a real impact on the communities and industries we serve.
A UNI THAT LEADS IN ONLINE EDUCATION
A pioneer in online study, CQUniversity has more than two decades of experience providing high quality online learning experiences across the country and even internationally. We work hard to deliver the latest techniques in online study, and have even planned our physical sites to provide more services to our widespread online study cohort.
A UNI THAT KNOWS CONVENIENCE COUNTS
CQUniversity is truly focused on our students' needs, and that means responding to what, how and where they want to study. It is why we are now Australia's largest regional university, with more than 20 metropolitan and regional locations across five states, delivering TAFE and university qualifications in on-campus, online and supported online modes to more than 30 000 students.
A UNI THAT KNOWS YOUR EXPERIENCE MATTERS
CQUniversity's strong focus on student experience ensures that you are prepared and supported on your student journey. Support services include on-campus or online orientation to assist your transition into university life, course and career advice, financial support options, study support, ongoing assistance through the Student Mentor program, counselling services, support for students with disability or medical conditions, Indigenous student support and more.
"

I chose CQUni because I had a great experience when I completed my first diploma that's why I continued with business. Studying TAFE online is really convenient. I find that you have a lot of flexibility and you can take it with you anywhere you like.

Diploma of Business
Career Opportunities
Career opportunities include: Executive Officer, Office Manager, Business Sales Team Leader, Administrator, Corporate Services Manager, Team Leader, Unit Leader, Administration Manager, Program Coordinator.
Structure & Availability
ONLINE
Duration:
Core
| Unit Code | Unit Name |
| --- | --- |
| BSBCRT511 | Develop critical thinking in others |
| BSBXCM501 | Lead communication in the workplace |
| BSBSUS511 | Develop workplace policies and procedures for sustainability |
| BSBOPS501 | Manage business resources |
| BSBFIN501 | Manage budgets and financial plans |
Group A Electives - Business Operations
| Unit Code | Unit Name |
| --- | --- |
| BSBTWK503 | Manage meetings |
| BSBOPS504 | Manage business risk |
| BSBOPS502 | Manage business operational plans |
| BSBHRM525 | Manage recruitment and onboarding |
Group B Electives - Leadership
| Unit Code | Unit Name |
| --- | --- |
| BSBHRM412 | Support employee and industrial relations |
| BSBLDR523 | Lead and manage effective workplace relationships |
| BSBTWK502 | Manage team effectiveness |
| BSBLDR522 | Manage people performance |
Group C Electives - Organisational Development
| Unit Code | Unit Name |
| --- | --- |
| BSBSTR502 | Facilitate continuous improvement |
| BSBPEF502 | Develop and use Emotional Intelligence |
Unspecified Electives
| Unit Code | Unit Name |
| --- | --- |
| BSBTEC401 | Design and produce complex text documents |
| BSBCMM412 | Lead difficult conversations |
| BSBTEC402 | Design and produce complex spreadsheets |
To learn more about the course structure for this course, please visit the handbook.
ONLINE
| Intake | Locations |
| --- | --- |
| January, 2023 | Online |
| February, 2023 | Online |
| March, 2023 | Online |
| April, 2023 | Online |
| May, 2023 | Online |
| June, 2023 | Online |
| July, 2023 | Online |
| August, 2023 | Online |
| September, 2023 | Online |
| October, 2023 | Online |
| November, 2023 | Online |
| December, 2023 | Online |
This course has no residential schools.
Requirements
Completion of the bksb (Basic Key Skills Builder) online literacy and numeracy assessment prior to enrolment, unless the student has completed an equal or higher level course.
There are no other entry requirements for this course, however, completion of a Certificate IV in Business, or another relevant qualification, and/or experience in a range of work environments in the business industry is desirable.
Fees & Scholarships
2023 Indicative Fees
| Fee Type | Fees |
| --- | --- |
| Fee for service | $8,064 |
| Fee for service per unit | $672 |
2024 Indicative Fees
| Fee Type | Fees |
| --- | --- |
| Fee for service | $12,600 |
| Fee for service per unit | $1,050 |
| RPL Fee for service per Unit | $525 |
At CQUniversity, we believe higher education should be for everyone. No matter your situation, we know that everyone needs a helping hand from time to time, and we are proud to offer a wide range of scholarships, bursaries and stipends.
Our scholarships could help you pay for things like relocation, living on campus, laptops and technology, childcare, study and living expenses, travel and more. 

How to apply
Step 1: Get a Unique Student Identifier (USI)
Visit usi.gov.au to create a USI or find an existing one.
Step 2: Prepare your eligibility documentation
So that we can assess your application and eligibility for Government funding options, you'll need to upload documentation as part of your application. You will need to provide confirmation of identity with the following documentation: 
Queensland Residency and Date of Birth. (e.g. Queensland Driver's License photo must be of the back and front of the license)
Australian or New Zealand citizenship or Australian permanent residency (e.g. Medicare Card or Birth Certificate)
For further information on eligible documentation, visit Apply for TAFE Certificates and Diplomas.
To fast-track your application, make sure you provide a clear photo showing all the information and upload it with your application.
Step 3: Apply Online
Our easy-to-use online application system will guide you through the process of applying for a TAFE course. If you need help along the way, call us on 13 27 86.
Click on the Apply button below to start your application.