Bachelor of Business
| | |
| --- | --- |
| Duration | 3 years full-time, 6 years part-time |
| Location | |
| Next start term | Term 3, 2023 |
| Study mode | On Campus, Online |
| Course code | CL86 |
| CRICOS | 052447E |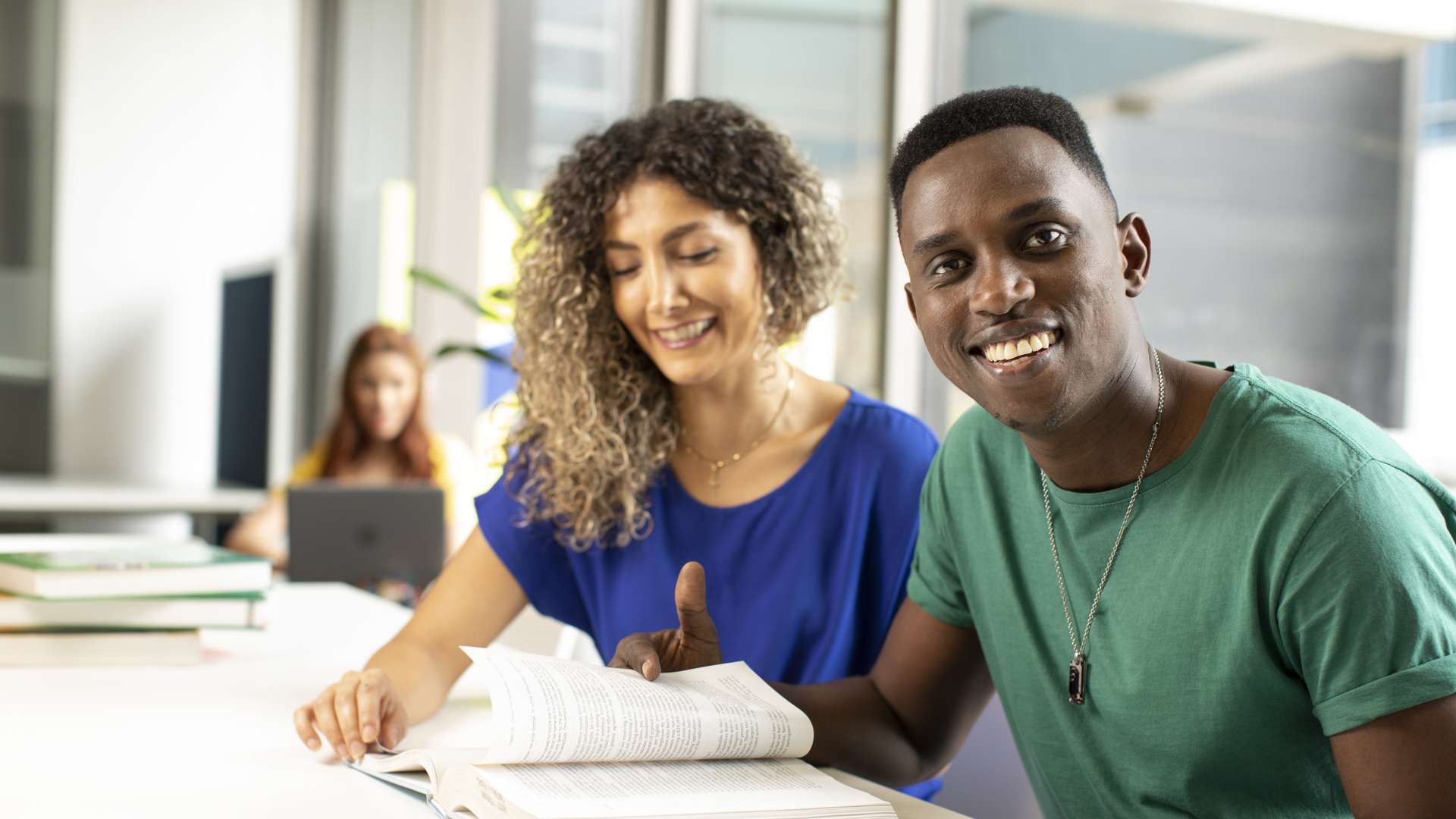 Overview
CQUniversity's Bachelor of Business is an innovative course that builds foundation business and management skills and prepares you for the future world of work. The course allows you to build your knowledge, skills, and practice in your chosen profession or discipline through authentic learning experiences that develop engaged globally-aware citizens able to contribute to communities and industry. The course is designed for students who are planning a career in business and management in diverse organisations.
There are eight compulsory core units and a choice of one of four business discipline majors. You can then choose a second major or two minors from the business discipline providing you meet the pre-requisite requirements. This provides you with the unique opportunity to develop a breadth of knowledge to meet and adapt to the changing nature of careers and work. In addition, you may be eligible to study a masters level minor in a cognate discipline to develop a depth of knowledge that will make you uniquely attractive to employers.
This course provides the opportunity to develop knowledge in a range of traditional business and non-traditional business disciplines and the critical thinking, problem-solving, information literacy, technological, cross-cultural, ethical and innovative abilities being sought by employers.
You will be able to gain work experience while you learn with a mix of industry placements, internships and projects; real-world and authentic learning experiences you'll need to excel in the future world of work.
Study experience
Authentic Learning Experiences

Experienced Teaching Team
Career Opportunities
The CQU Bachelor of Business course will prepare you for a career in marketing, general management, human resource management, public relations, property, and accounting - as well as providing an opportunity to develop knowledge and skills in managing sustainable organisations. The degree provides the essential knowledge, skills and opportunities for personal development you will need to broaden your opportunities and build the foundations of your career.
Structure & Availability
COURSE STRUCTURE
The Bachelor of Business consists of 24 units including eight core units, eight units from your chosen major, and a final eight units from a second major or two, four-unit minors. 

UNIT INFORMATION
For information on the units, you could study as part of this course, visit the Handbook and select the "Course Structure" tab.

CREDIT TRANSFER INFORMATION
If you have already completed study relevant to the course you have enrolled in, you may be eligible for credit transfer.
On-Campus Availability
| Intake | Locations |
| --- | --- |
| Term 3, 2023 | Brisbane, Melbourne |
| Term 1, 2024 | Brisbane, Melbourne, Sydney |
| Term 2, 2024 | Brisbane, Melbourne, Sydney |
| Term 3, 2024 | Brisbane, Melbourne |
Online Availability
| Intake | Locations |
| --- | --- |
| Term 3, 2023 | Available Online |
| Term 1, 2024 | Available Online |
| Term 2, 2024 | Available Online |
| Term 3, 2024 | Available Online |
Accounting major
Upon successfully completing this course with the Accounting Major and the Professional Accounting Minor, you will be able to apply for admission to either CPA Australia or Chartered Accountants Australia and New Zealand.
Human Resource Management major
You'll graduate with the skills and knowledge to handle a variety of contemporary HR issues across all types of organisations. This major will expand on conflict and negotiation, organisational change, recruitment, performance and the underlying concepts and techniques.

Marketing major
Excel with a versatile skillset valued across all industries as you learn to successfully connect with customers and implement demand-generation marketing activities. You'll explore consumer behaviour and the broader marketing mix plus, examine the importance of digital integration. To complement your skills in delivering creative strategies, you'll also perform market research, to understand insights and analytics to inform marketing decision-making.
Multi-disciplinary major
The Multi-Disciplinary major is available if you already hold an approved AQF Level 7 degree and wish to gain credit for that degree. Approval from the Head of Course is required to access this major.

Human Resource Management minor
In this minor, you will gain exposure to the core functions of talent recruitment and retention. You will also develop insight into conflict and negotiation as well as learn perspectives on change management within an organisation.

Liberal Studies minor
The Liberal Studies Minor enables students to compile a Minor consistent with an area of interest and/or career/profession requirements not already covered in the existing Majors and Minors.

Marketing minor
Tailor your studies with this minor for insight into the value of marketing fundamentals. You'll explore consumer behaviour, product development and branding, marketing communication and digital marketing concepts.

Master of Business Management minor
If you have your sights set on attaining our Master of Business Management, this minor allows you to study four units from the master's if you have a GPA 5.5.
 
Professional Accounting minor
Upon successfully completing this course with the Accounting Major and the Professional Accounting Minor, you will be able to apply for admission to either CPA Australia or Chartered Accountants Australia and New Zealand.

Startups and Entrepreneurship minor
Begin your journey towards an exciting career within startups and entrepreneurship. Within this minor, you'll learn the laws around startups and intellectual property. Plus, you'll explore product development, branding and innovation theories. 
 
Professional Practice - The Australian Property Institute
Property Major
The Property major is accredited by the Australian Property Institute (API). Graduates are eligible for associate membership and the major is endorsed as supplying the education requirements for certification as a Certified Property Practitioner. For more information, please refer to the Australian Property Institute website http://www.api.org.au/ Graduates may also seek registration with the Valuers Registration Board.
Please note: completion of this major will not provide students with the relevant qualification to be certified with the API as a Certified Practising Valuer (CPV) nor will it make students eligible for registration with the Valuers Registration Board in Queensland (other states may vary, please refer to individual state bodies if residing outside of Queensland). Students wishing to become registered valuers should enrol in CF56 Bachelor of Property.
Professional Practice and Experience - BUSN13004
In collaboration with CQU Renew and in alignment with the updated Work-integrated learning policy and procedure dated 1 September 2021 this unit offers students the opportunity to select from the following options subject to availability: - Work placement option. - Global experience option. - Project option.
The work-integrated learning allows you to gain 60 hours of practical work experience. This is usually 2 weeks of placement completed in a block or can be spread over the term. Students are required to source their placement. Students will apply discipline knowledge and critical thinking skills to propose creative, ethical, and innovative solutions within the workplace.
The global experience creates an opportunity for students to engage in a 2–6-week international program. Students will apply cross-cultural knowledge and critical thinking skills to propose creative, ethical, and innovative solutions in response to global challenges. 
The work-integrated learning and global experience options are subject to availability, and students are required to enrol three months prior to the start of the term to participate in these options students contact the Global Mobility Team for further information. 
The project option allows students to complete a scaffolded investigation (supervised project) at an advanced level. Students will explore a real-world problem/issue relevant to their profession/area of specialisation by drawing upon publicly available secondary data and relevant literature. Apply your discipline knowledge and critical thinking skills to propose creative, ethical, and innovative solutions/recommendations to solve the identified problems) or challenges. 
Requirements
Recommended study
No recommended study required.
English Language Proficiency Requirements:
If you were not born in Australia, Canada, New Zealand, United Kingdom, Ireland, South Africa or United States of America you are required to meet the English Language Proficiency requirements set by the University. Applicants are required to provide evidence of completion of:
A secondary qualification (Year 11 and 12, or equivalent), or

An Australian Qualifications Framework (AQF) diploma level qualification, or

Bachelor level qualification study for a period of at least 2 years fulltime with a minimum overall GPA 4.0

c

ompleted within Australia, Canada, New Zealand, United Kingdom, South Africa, Ireland, or United States of America, which will meet the English proficiency.
If you do not satisfy any of the above you will need to undertake an English language proficiency test and achieve the following scores as below:
An International English Language Testing System (IELTS Academic) overall band score of at least 6.0 overall with a minimum 5.5 in each subset; or

Test of English as a Foreign Language (TOEFL) - Requires 550 or better overall & minimum TWE score of 4.5 (Paper Based Test), or 75 or better overall and no score less than 17 (Internet Based Test); or

Pearson Test of English Academic (PTE Academic) - Requires an overall score of 54 with no sub-score less than 46; or

An Occupational English Test with Grades A or B only in each of the four components.
English test results remain valid for no more than two years between final examination date and the date of commencement of study, and must appear on a single result certificate.
International Students should visit http://www.cqu.edu.au/international for further information.
Each student will be assessed individually. 
International students:
Refer to International Entry Requirements
Students studying at an Indonesia Location:
Will be required to undertake national curriculum studies as required by the Ministry of Education, Culture, Research and Technology in that country.


You will have to meet this course's
inherent requirements
by demonstrating essential skills and attributes.
Fees & Scholarships
2023 Indicative Fees
| Fee Type | Fees |
| --- | --- |
| International Indicative First Term Fee | A$15,840 |
| International Indicative First Year Fee | A$31,680 |
Please note the following important information:
Fees are in Australian dollars (A$).

Fees are indicative only and do not cover additional costs such as textbooks, accommodation, visa applications, OSHC, general living etc.

F

ees are based on a full-time study load and the final fee payable will be determined by your selection of units and if any credit was awarded for recognition of prior learning.
The University reserves the right to amend fees at any time during the course. Fees are reviewed yearly and may increase in the following year to enable CQUniversity to continue to provide quality services and facilities to students.
Courses are subject to change at the discretion of the University.
It is your responsibility to make yourself aware of the entry requirements and prerequisites of the courses you wish to undertake.

The typical annual fee shown provides an estimate of the tuition fees for the first year of the course in the same academic year. This estimate assumes a full-time study load of 4 units per term (based on two terms).

S

tudents not on an Australian student visa can only undertake courses online from an overseas location

.

C

ourses undertaken online may be studied on a full-time or part-time mode.
International students studying on-campus in Australia may take no more than 33 per cent of their entire course by online education, and this option cannot be taken in its entirety during a compulsory term (Term 1 and Term 2).
Please refer to our international course fees page.
We offer a range of scholarships to support international students and encourage you to apply for one that's right for you.
How to apply
Our easy to use online application system for international students will guide you through the process of applying for a course at CQUniversity Australia.