Master of Clinical Psychology
| | |
| --- | --- |
| Duration | 2 years full-time, 4 years part-time |
| Location | Rockhampton |
| Next start term | Term 1, 2024 |
| Study mode | On Campus |
| Course code | CG17 |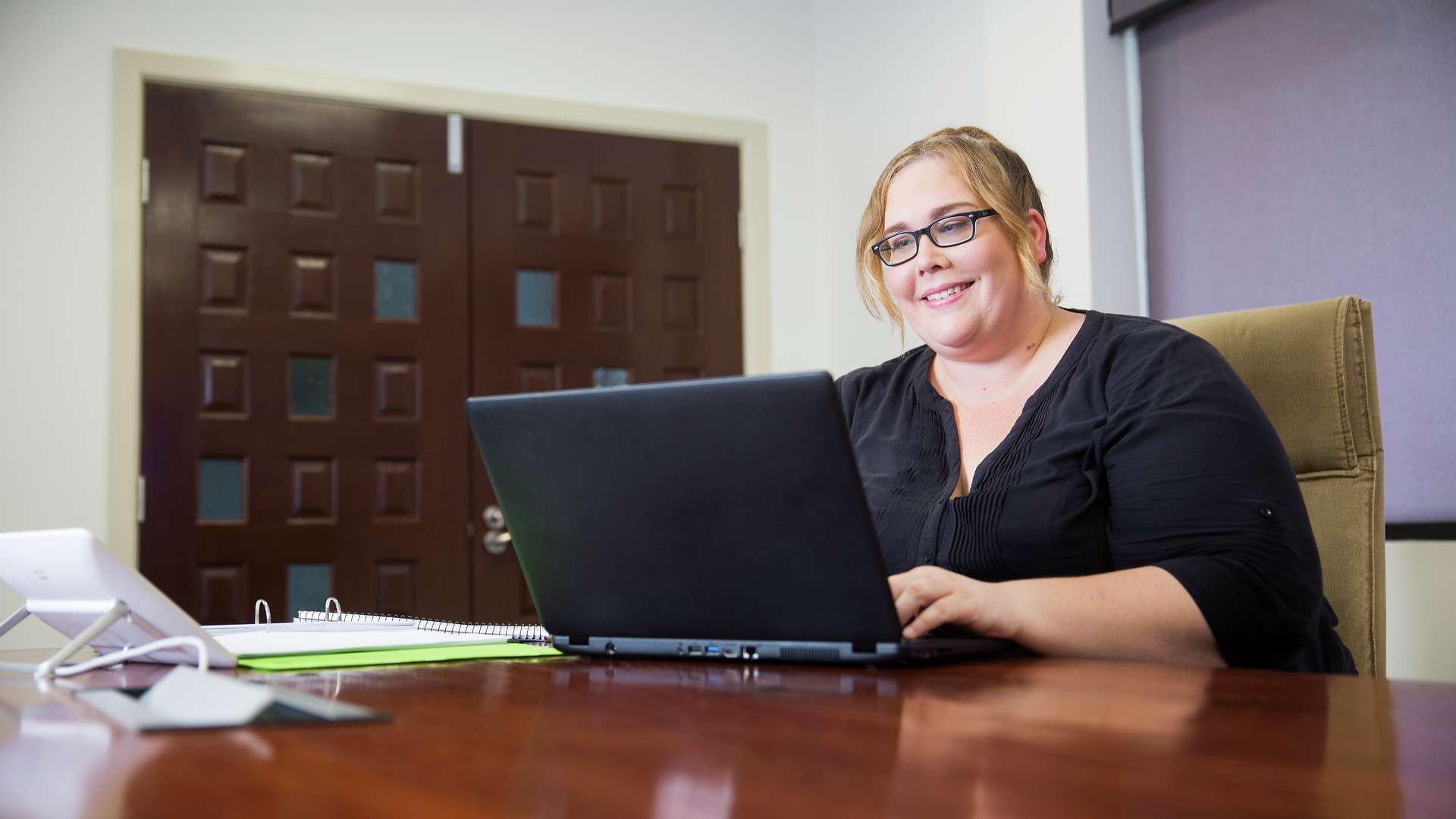 Overview
As a clinical psychologist you may be employed in a wide range of practice-related fields including outpatient, inpatient, counselling, educational, forensic, health and other settings that focus on assisting people across the lifespan, from children through to elderly. You may also be employed in teaching and research settings. Upon graduation, you may work in both the private sector and the public sector, including hospitals, government departments and agencies.
The course is supported by two full-time clinical psychologists appointed at the level of Associate Professor and a number of both part time and casual appointments. Clinical psychologists develop skills in the assessment, diagnosis, treatment and prevention of a wide range of psychological disorders. This course will provide you with the knowledge and skills to gain entry to this exciting and challenging career path. The course is grounded in the scientist-practitioner ethos where the building of theoretical knowledge is integrated with the graduated and supported the development of clinical practice skills.
The Master of Clinical Psychology course at CQUniversity is an accredited 5th and 6th-year psychology course that, upon successful completion, allows you to apply for both registrations as a generalist psychologist and enrolment in the relevant registrar courses for endorsement as a clinical psychologist. Completion of the Master of Clinical Psychology also provides you with the opportunity for membership with the Australian Psychological Society (APS).
The Master of Clinical Psychology is an intensive two-year course, currently offered internally at the Rockhampton campus. The first year of the course is centred around the Wellness Centre which is the university psychology clinic. This is a busy public clinic where you will have the opportunity to work in a supportive, supervised environment to build practice skills with adult and child therapy and assessment referrals. In the second year of the course as a sixth year student, you extend your clinical practice skills with two external placements. Currently, the course offers student placements at public and private inpatient mental health services, community-based outpatient mental health services, including Child and Family Services, AODS and Aboriginal Health Services. Other student placements are offered with NGO organisations, the local correctional centre, Headspace and Medicare Local. 
Study experience
Authentic Learning Experiences

Experienced Teaching Team
Career Opportunities
Completion of the Master of Clinical Psychology will enable you to pursue employment opportunities in roles such as:
public mental health
public community health
private practice
hospital psychology settings
educational settings
child and adolescent mental health agencies
occupational health
You can also explore the range of career options by visiting the Australian Psychological Society website psychology.org.au.

Structure & Availability
Course structure
The Master of Clinical Psychology has fourteen (14) prescribed units for you to study, including clinical work and thesis.
Unit information
For information on the units, you could study as part of this course, visit the
Handbook
and select the "Course Structure" tab.
Credit transfer information
If you have already completed study relevant to the course you have enrolled in, you may be eligible for
credit transfer
.
On-Campus Availability
| Intake | Locations |
| --- | --- |
| Term 1, 2024 | Rockhampton |
2024 Application Deadlines - Term 1, 2024
Applications for Term 1, 2024, open on Friday, 1 September 2023, and close on Tuesday, 31 October 2023.

Majors and minors are not applicable to this course.
This course has no residential schools.
Clinical Practice 3 - PSYC22005
Students are required to undertake an off-site placement.
Research and Clinical Practice 1 - PSYC21007
Students are required to undertake clinical work at the university based clinic.
Clinical Practice 2 - PSYC21008
Students are required to undertake clinical work at the university based clinic.
Clinic Team IV - PSYC22006
Students are required to undertake an off-site placement.
You must complete one on-site placement (CQUniversity Psychology Wellness Centre) and two off-site placements (outside agencies). These placement experiences are organised and coordinated by the staff of the Master's course and as a student, you are not expected to source your own placement opportunities.
Requirements
Recommended study
None. Pre-professional competencies in psychology are an eligibility requirement. 
Entry Requirements
To be considered for entry into this course, applicants must meet the following requirements:
Hold a completed four-year, or three-year plus a fourth year, Australian Psychology Accreditation Council (APAC) accredited sequence in Psychology that satisfies the APAC criteria for pre-professional competencies in psychology, and
Be eligible for registration with the Psychology Board of Australia as a provisional psychologist; or
Be a currently registered psychologist who can demonstrate current compliance with Registration Board Continuing Professional Development (CPD) requirements.
Entry is competitive with limited places available. To be considered for a place within this course, applicants must supply the following documentation:
An official academic transcript;
A current resume or curriculum vitae that includes employment, relevant experience, research experience and accomplishments;
A one-page statement outlining expectations of the course, reasons for applying for entry and including qualities that make you a suitable applicant for clinical psychology training. Applicants who are applying on the basis of current registration and CPD should provide details of this. Please use Times New Roman, size 12 font, with double line spacing;
Two references supplied via Heads of Departments and Schools of Psychology Australia (HODSPA) Psychology Reference Portal*
*References must be for the Master of Clinical Psychology course. References for other courses may not be considered.
Shortlisted applicants will be required to attend an interview (face-to-face or via teleconferencing).
All applicants must meet the requirements outlined in CQUniversity's English Language Proficiency Requirements Policy and Procedure.
Vaccination requirements currently apply for provisional psychologists in Queensland, including the COVID-19 vaccination. Proof of your vaccination status, including a COVID-19 vaccination certificate or medical exemption certificate, must be submitted before practicum placement commencement. Students must be able to attend practicum work three days per week (for full-time students) in addition to attending classes.
Students will be required to obtain registration as a provisional psychologist with Australian Health Practitioner Regulation Agency (AHPRA). Additional security checks are included in this registration. Students may be asked to undergo additional checks (working with children and criminal history check) to satisfy the requirements of external placement sites. 
You will have to meet this course's
inherent requirements
by demonstrating essential skills and attributes.
Fees & Scholarships
2023 Indicative Fees
| Fee Type | Fees |
| --- | --- |
| Commonwealth Supported Place – Indicative First Year Fee | $4,120 |
| Domestic Full Fee Paying – Indicative First Year Fee | $27,181.50 |
Indicative first-year fee
The fees listed are indicative only and based on enrolling in a full-time study load for one academic year (generally, this is eight units over two terms). Your fees may vary depending on the units you select and the number you study per term. Fees are reviewed annually and are subject to change. Understanding your fees.
Commonwealth support and government assistance loans
Commonwealth Supported Places (CSPs) are subsidised by the Australian Government, meaning you are only required to pay the student contribution rather than full tuition fees if you meet eligibility requirements. If offered a CSP, you may be eligible for a HECS-HELP government loan. HECS-HELP is an Australian Government loan scheme that assists you in paying your student contributions. Provided you meet the HECS-HELP eligibility criteria, you may use HECS-HELP to defer part or all of your student contribution fees. Learn more about paying for university.
Other study costs
Part of your course costs includes Student Services and Amenities Fees (SSAF). There may also be additional costs as part of your studies, such as textbooks, technology expenses, travel expenses, professional certifications, uniforms, or vaccinations. Explore other study costs.
At CQUniversity, we believe higher education should be for everyone. No matter your situation, we know that everyone needs a helping hand from time to time, and we are proud to offer a wide range of scholarships, bursaries and stipends.
Our scholarships could help you pay for things like relocation, living on campus, laptops and technology, childcare, study and living expenses, travel and more. 

How to apply
If you have decided what you would like to study and are ready to apply, we're here to help you along the way.  Before you apply, you will need to have a Unique Student Identifier (USI).  If you do not have a USI, creating one is quick and easy.  Simply visit usi.gov.au to create one.

Want to know more about application dates and other admission information?
View our important dates information and read about other admission considerations such as information for domestic students with overseas qualifications, indigenous support, and elite athlete, coach and performer support.

APPLY DIRECTLY TO CQUNIVERSITY
To apply for this course, submit your application directly to CQUniversity using the Apply button below.
2024 Application Deadlines - Term 1, 2024
Applications for Term 1, 2024, open on Friday, 1 September 2023, and close on Tuesday, 31 October 2023.