Master of Professional Accounting
| | |
| --- | --- |
| Duration | 2 years full-time, 4 years part-time |
| Location | |
| Next start term | Term 3, 2023 |
| Internship | Yes |
| Study mode | On Campus, Online |
| Course code | CC57 |
| CRICOS | 084507M |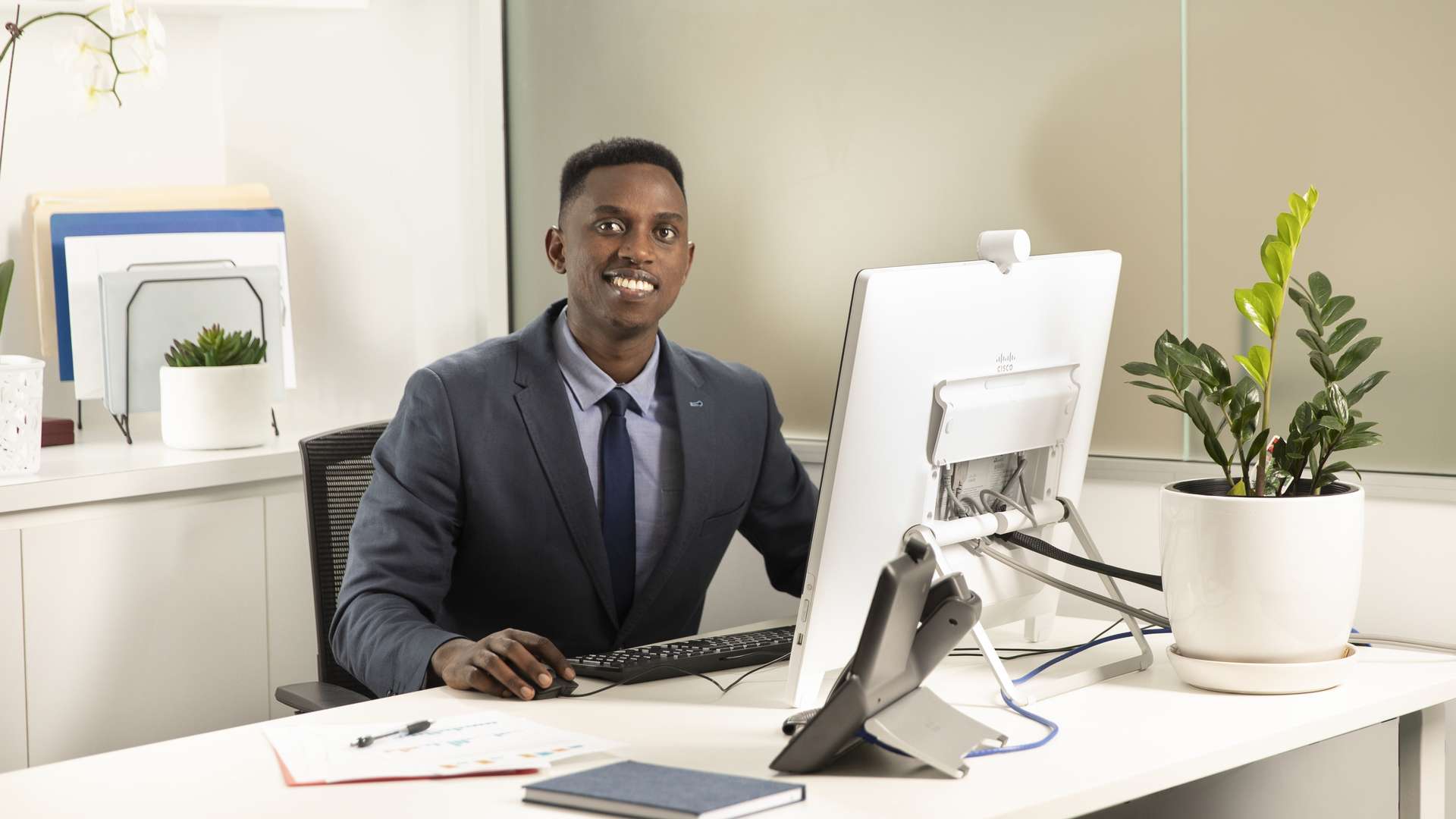 Overview
The Master of Professional Accounting is an ideal course for professionals seeking a career change into accounting and financial management.
You will develop professional skills sought after by industry, government and the accounting profession across accounting, finance, computer software applications, economics, statistics and business law. The Master of Professional Accounting will also allow you to choose to develop specialist skills in accounting systems and information assurance, forensic accounting, and financial data analytics meaning you will be well equipped to leverage artificial intelligence and cloud computing technologies to provide real-time finance tracking, cloud based accounting services and fraud risk assessments for today's business world.
With a focus on providing practical skills, you will have opportunities throughout the course to gain hands-on experience with Microsoft Excel and Access, and the world-leading SAP enterprise system software. Plus, choose a professional internship in a professional workplace to contextualise your learning and expand your networks in the industry.
Designed with flexibility in mind to suit current professionals, you can choose between online or on-campus study options. Take advantage of CQUni's three terms across the year to study the Master of Professional Accounting, when and how it suits you.
Transcript
They say what doesn't kill you makes you stronger. This is what I remind myself every day, and this is my story.
Hi, my name is Vorleak Ban. I started my Master of Professional Accounting at CQUniversity. I chose to study this course because I wanted to further my qualification in an overseas environment.
Studying overseas has its challenges. I remember I had difficulties with public transport. Another challenge was Australians use a lot of slang. But I'm getting used bit by bit as I work part-time in a restaurant, and the job requires me to talk to different people every day. So my English is getting better.
At uni, what I have enjoyed the most is the opportunity to make a lot of friends from different countries and exchange our cultures. I have learnt a lot from the events I have participated in, one of which was a social innovation program to improve public access for people with disability. It was so rewarding to be a part of it. It really showed that Australia truly cares about
its people especially those with disability.
I have received a lot of career and academic support from the school, and this is so important for myself and other students because English is not our first language.
Once I graduate, I hope to be able to gain more work experience in accounting which I can further apply as I progress in my career in the future.
Just like how my friend recommended CQUniversity to me, I would recommend CQUni to my friends and everyone to study here because of what I have been able to achieve mentally and academically from the good study system delivered by my lecturers.
My confidence level has increased and I have learnt to express myself better in public. I have learnt that Australians work so hard but at the same time, they understand the importance of work-life balance. And this is a very great personal development tip for me.
I have some pieces of advice to future international students: don't compare yourself to others and live your life your way; and don't give up when things get harder. Always remember that the hardships you face are supposed to help you grow and make you stronger.
Be what you want to be.
Study experience
Authentic Learning Experiences

Experienced Teaching Team
Career Opportunities
If you are seeking a career change and are interested in a career in accounting, this course is for you. It is ideal if you are interested in employment opportunities in accounting and financial management sectors. Potential fields of employment include financial accounting, management accounting, taxation auditing, teaching finance, banking management, administration, consulting or business advisory services.
Structure & Availability
COURSE STRUCTURE
You are required to complete a total of 14 core units and two electives.

UNIT INFORMATION
For information on the units, you could study as part of this course, visit the Handbook and select the "Course Structure" tab.

CREDIT TRANSFER INFORMATION
If you have already completed study relevant to the course you have enrolled in, you may be eligible for credit transfer.

On-Campus Availability
| Intake | Locations |
| --- | --- |
| Term 3, 2023 | Brisbane, Melbourne, Sydney |
| Term 1, 2024 | Brisbane, Melbourne, Sydney |
| Term 2, 2024 | Brisbane, Melbourne, Sydney |
| Term 3, 2024 | Brisbane, Melbourne, Sydney |
Online Availability
| Intake | Locations |
| --- | --- |
| Term 3, 2023 | Available Online |
| Term 1, 2024 | Available Online |
| Term 2, 2024 | Available Online |
| Term 3, 2024 | Available Online |
Majors and minors are not applicable to this course.
Professional Practice - Certified Practising Accountant (CPA) Australia
Core
Accreditation for this course by CPA Australia and Chartered Accountants Australia and New Zealand (CAANZ) and meets the membership requirements of the Institute of Public Accountants (IPA) - Associate Member IPA status. These organisations accredit each campus individually, so students must check the current status of accreditation for their desired study location.
For eligibility criteria for membership of the Professional Bodies refer to these websites:

Chartered Accountants Australia and New Zealand
Business Internship - BUSN20020

Choose an internship stream to gain real-world experience and contextualise your learning, while expanding your professional networks and enhancing your employability. Students will complete work placement for 10 consecutive weeks, working standard office hours for four days per week – completing approximately 320 hours in total. Students need to meet prerequisite requirements to undertake BUSN20020 Business Internship. Check the Handbook for more information.

Requirements
Recommended study
No information is available at this time.
To gain entry to this course, students must have:
- A non-accounting undergraduate degree in any discipline from an Australian university, or AQF equivalent from an overseas institution; or
- An AQF equivalent accounting bachelor degree received from an overseas institution or organisation, that does not meet accreditation with an Australian Accounting registration body for associate membership purposes; or
- A graduate diploma in any discipline from an Australian university.
English Language Proficiency Requirements:
If you were not born in Australia, Canada, New Zealand, United Kingdom, Ireland, South Africa or United States of America, you are required to meet the English Language Proficiency requirements set by the University.
Applicants are required to provide evidence of completion of:
a secondary qualification (Year 11 or 12, or equivalent); or
bachelor level qualification study for a period of at least 2 years full-time with a minimum overall GPA 4.0
completed within Australia, Canada, New Zealand, United Kingdom, South Africa, Ireland or United States of America.
If you do not satisfy any of the above you will need to undertake an English language proficiency test and achieve the following scores:
An International English Language Testing System (IELTS Academic) overall band score of at least 6.0 with a minimum 5.5 in each subset; or
Test of English as a Foreign Language (TOEFL) - Requires 550 or better overall and minimum TWE score of 4.5 (Paper Based Test), or 75 or better overall and no score less than 17 (Internet Based Test); or
Pearson Test of English Academic (PTE Academic) - Requires an overall score of 54 with no sub-score less than 46; or
An Occupational English Test with Grades A or B only in each of the four components.
English test results remain valid for no more than two years between final examination date and the date of commencement of study, and must appear on a single result certificate.
Each student will be assessed individually.
NOTE:  
Students who have successfully completed the CQUniversity Graduate Diploma in Professional Accounting will be eligible to apply for credit for units already completed.
Students may be eligible for exemptions of up to 48 credit points for previous graduate level studies in business or accounting.
You will have to meet this course's
inherent requirements
by demonstrating essential skills and attributes.
Fees & Scholarships
2023 Indicative Fees
| Fee Type | Fees |
| --- | --- |
| International Indicative First Term Fee | A$16,680 |
| International Indicative First Year Fee | A$33,360 |
Please note the following important information:
Fees are in Australian dollars (A$).

Fees are indicative only and do not cover additional costs such as textbooks, accommodation, visa applications, OSHC, general living etc.

F

ees are based on a full-time study load and the final fee payable will be determined by your selection of units and if any credit was awarded for recognition of prior learning.
The University reserves the right to amend fees at any time during the course. Fees are reviewed yearly and may increase in the following year to enable CQUniversity to continue to provide quality services and facilities to students.
Courses are subject to change at the discretion of the University.
It is your responsibility to make yourself aware of the entry requirements and prerequisites of the courses you wish to undertake.

The typical annual fee shown provides an estimate of the tuition fees for the first year of the course in the same academic year. This estimate assumes a full-time study load of 4 units per term (based on two terms).

S

tudents not on an Australian student visa can only undertake courses online from an overseas location

.

C

ourses undertaken online may be studied on a full-time or part-time mode.
International students studying on-campus in Australia may take no more than 33 per cent of their entire course by online education, and this option cannot be taken in its entirety during a compulsory term (Term 1 and Term 2).
Please refer to our international course fees page.
We offer a range of scholarships to support international students and encourage you to apply for one that's right for you.
How to apply
Our easy to use online application system for international students will guide you through the process of applying for a course at CQUniversity Australia.