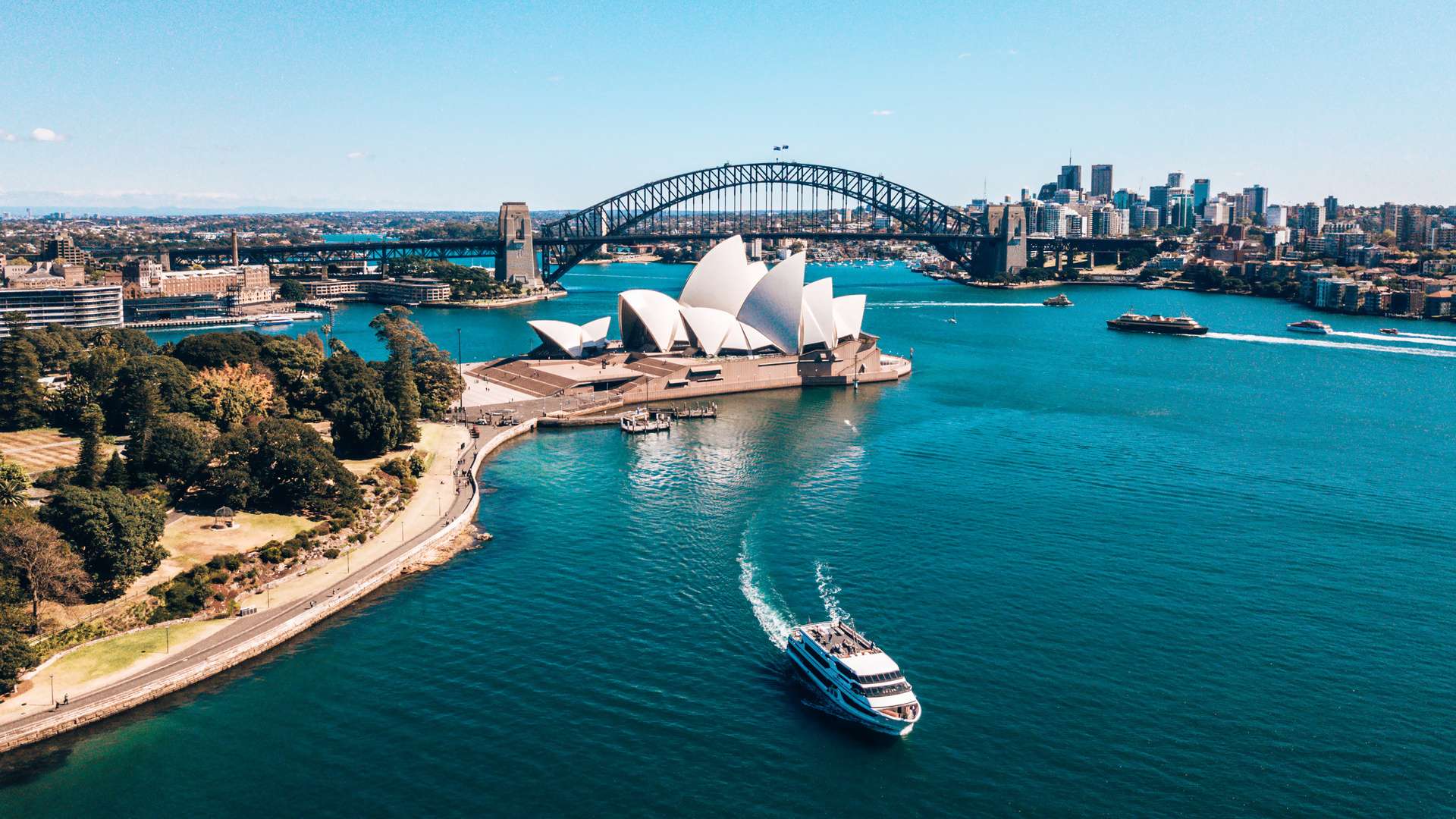 With over 3 000 students, CQUniversity Sydney is one of the university's largest campuses.
The University's Sydney campus is located at 400 Kent Street, in the heart of the city. The campus is easily accessible by public transport and is just a five-minute walk to Town Hall station. The student community is strong and inclusive, with friendly academic and professional staff offering an engaging and supportive learning environment in the heart of this bustling city.
The campus offers modern, light-filled study and learning spaces, making it very conducive for individual study and group work. You can enjoy the diverse and vibrant campus life, plus take advantage of the nearby amenities and attractions such as Darling Harbour, various cafés, and shops.
Sydney is located around Darling Harbour and Circular Quay, arguably one of the most beautiful harbours in the world. The city features beautiful beaches, an iconic opera house and famous harbour bridge, today the city is a bustling cosmopolitan city with an exciting food, arts and entertainment scene.
The region has a population of over five million people and has an abundance of activities available including sailing, fishing, dining, shopping and hiking.
Sydney is continuously voted in the top ten for best cities in the world for students (QS Best Student Cities 2022).
Ms Annette Kalczynska
Campus Coordinator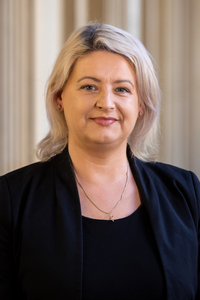 Annette Kalczynska oversees CQUniversity Australia's operations in New South Wales. In her role Annette has the responsibility for regional engagement, building relationships with key stakeholders teaching and learning, research, capital works and the pastoral care of students and staff. Annette is committed to working with the industry and communities to establish mutually beneficial partnerships and open for discussion with industry leaders about how University can respond to education, training, and research opportunities for an advancement of the industry. Annette is a member of number of NSW based advisory boards.
Annette holds a master's degree in management and marketing and spent 13 years within the international education sector where she has held various positions in marketing, admissions, compliance, student engagement and student welfare in both the public and private education sectors across VET and Higher Education. Before joining the international education sector, Annette worked in management positions in industries such as construction, accommodation, advertising, and marketing.
The Sydney campus team is working closely with external stakeholders to provide students with on time information about what Sydney offers for its residents. In partnership with external stakeholders, we provide leadership, entrepreneurship, ambassadorship, and volunteering opportunities for student from all courses. 
Sydney campus is a home of:
School of Business and Law 
School of Education and Arts
School of Engineering and Technology 
School of Health, Medical and Applied Sciences
We have a strong connection with City of Sydney, Study NSW, Local Leadership and Employability programs providers, International student's organisation such as CISA (Council of International Students Australia) ISLA (International Student Leadership and Ambassador Program) OISH (Oz International Student Hub) and many others to ensure our students are informed about wide range of social activities, culturally diverse experiences, sporting, volunteering, networking and career opportunities. 
The campus team is always keen to hear from the industry and community leaders to enhance our course and the student experience. 
The campus hosts teaching and research staff in the fields of business, management, accounting, public health, engineering, information technology and information systems. It also runs hands-on programs including sonography and echocardiography. 
Campus facilities include:
Cutting edge lecture theatres
The latest presentation and Audio-Visual equipment
High-tech multimedia labs
State-of-the-art medical sonography and echocardiography labs with simulated clinic environment and the latest ultrasound equipment
Wireless networking is installed on the campus to enable students to connect to the Internet
Photocopying, scanning, and printing facilities
Campus library
Latest student information shared via digital screens
Vending machines with cold drinks and snack items
Large indoor open space for cultural and recreational campus activities
Quiet rooms for prayer.
400 Kent Street, Sydney NSW 2000
Operating hours
Monday to Friday: 8 am – 9.30 pm
Saturday: 8 am – 4 pm (no staff on campus)
Sunday: closed
Public holidays: closed
Please note: enrolments are only processed on weekdays.
Transcript
Welcome to Sydney. Australia's exciting and fast-paced city. Consistently voted as one of the world's most liveable cities, and one of the best student cities too.
Sydney sits within a vibrant harbor and world-famous beaches, and is home to globally recognised attractions, including the Sydney Harbour Bridge, Opera House, and Taronga Zoo.
CQUniversity's Sydney campus is located within walking distance from Town Hall train station and the charming Darling Harbor.
Embrace hands-on, practical learning in a campus equipped with collaborative and contemporary teaching spaces, including computer and medical labs.
If you're an international student, you can develop your English language skills in a friendly and supportive environment.
Access a range of support from student services, library resources, academic learning centre, counselling and wellbeing, and expert career guidance.
Connect with a diverse student population and enjoy social activities in our recreation lounge and off-campus all-year round.
Iconic, bustling and cosmopolitan. Welcome to Sydney.