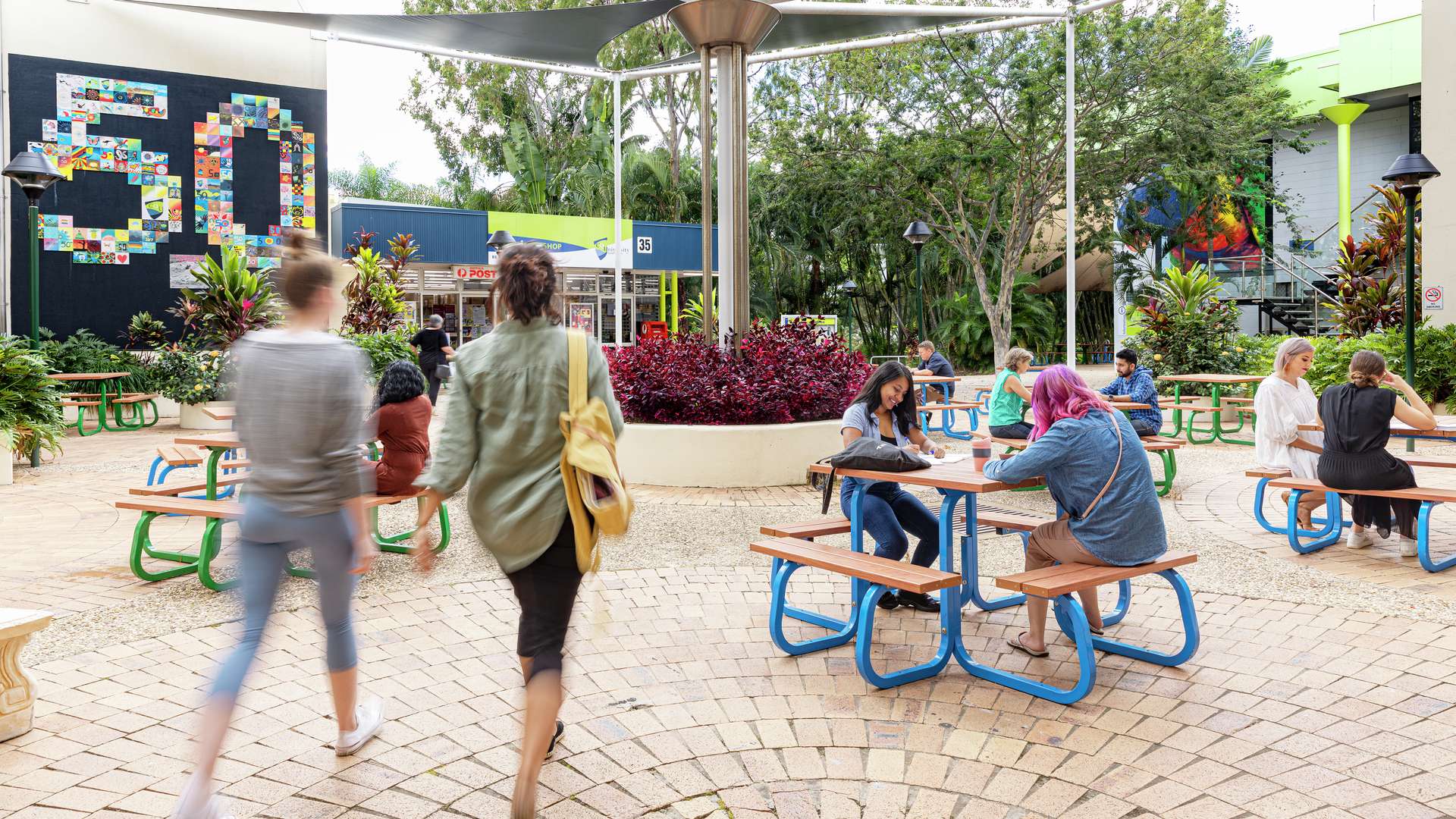 CQUniversity has a unique and enriching history which began in 1967, when the University was originally founded in North Rockhampton.
The University's presence in Rockhampton expanded across two campuses, with the Rockhampton North campus serving as the University's main campus headquarters and our second campus conveniently located in Rockhampton City historically being the centre for the region's Vocational Education and Training operations.
Located in sunny Central Queensland region, both campuses feature lush gardens and lots of greenery, providing a tranquil and picturesque environment to study in.
The Rockhampton North campus is centrally located only 15 minutes drive to Rockhampton CBD and 20 minutes to the Capricorn Coast and boasts a range of state-of-the-art facilities, including the newly built School of Mining which will support the skills needs of future workforces through the delivery of automation, virtual reality and simulation. CQUniversity accommodates the Advanced Technology and Innovation Centre (ATIC), Central Queensland Innovation and Research Precinct (CQIRP) as well as the Allied Health Clinics and Simulation Laboratories which serves the greater public as well as providing students with hands-on practical learning experiences.
CQUniversity Rockhampton have close connections with many cultural groups and associations across a wide range of nationalities. Strong connections with employers and industry at Rockhampton assists Students with opportunities to gain employment whilst undertaking studies.
Rockhampton Student Residence is located on the Rockhampton North campus and offers a variety of study/bedroom options for 340 students. Our dedicated student residential staff provide a welcoming home away from home whilst creating social events, experiences and opportunities for students to make new friends and connections.
Rockhampton and the Capricorn Coast has a population of approximately 121,000 people and acts as a central hub servicing 228,000 people from the Central Queensland region. The city of Rockhampton is perfectly positioned between the beach and the bush on the east coast of Queensland and situated on the Tropic of Capricorn experiencing an average of over 300 days of sunshine per year. Rockhampton, the region's major city, is known as the Beef Capital of Australia and offers a broad mix of lifestyle and business opportunities and supports Central Queensland's agricultural and resource exports, make Rockhampton readily accessible from within Australia and from Asia. The free Rockhampton Botanical Gardens & Zoo is home to native Australian koalas, kangaroos, emus, dingos and crocodiles as well as baby chimpanzee, meerkats, otters and many more animals. Rockhampton is a beautiful city where you will make friends, immerse yourself in Australian culture and study at university. Enjoy the "Beef Capital" of Australia – where the 'Reef meets the Beef'. Rockhampton, Capricorn Coast and Central Queensland unifies to showcase your 'true' Australia. The CQU location where you can have a genuine authentic Australian cultural experience. Study, live and work in regional Queensland.
Nearby beachside communities at Yeppoon and Emu Park, are a short drive away by car or public bus service, are popular with commuters and students offering the breathtakingly beautiful Capricorn Coast where visitors can enjoy golden days and balmy, moonlit evenings with brilliant sunsets and scents of the tropics. The Capricorn Coast sits on the Southern Great Barrier Reef, with beautiful Great Keppel Island just a short 25-minute ferry ride. You can snorkel straight off the beach and take in one of the Seven Natural Wonders – the Great Barrier Reef.  View fish, sea creatures and coral reef up close. The nearby islands of the Great Barrier Reef and a sub-tropical climate with summer rains and mild sunny winters attract tourists from Europe, Asia and southern Australia.
Ms Kim Harrington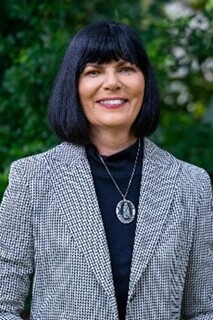 Kim Harrington is the Associate Vice-President (AVP) for the Rockhampton and Central Highlands Regions and is responsible for the local aspects of campuses in Rockhampton and Emerald and the large cohort of online students in the region.
Kim has forged a career in education spanning 30 years and has worked in several different countries managing delivery of training projects and partnerships. Kim was recruited to CQUniversity to undertake numerous specialised roles for the university including Business Development, Academic Unification and VET International, then taking on the inaugural role of the Associate Vice Chancellor for the Rockhampton Region, now Associate Vice President Rockhampton and has been expanded to include Central Highlands Regions. Kim has established strong connections to students, community, government, businesses and industry.
CQUniversity Rockhampton Campuses have strong connections with local community and cultural associations. Many events are hosted on campus creating connectivity opportunities for our students, staff and stakeholders. CQUniversity Rockhampton is situated in beautiful natural setting, with hundreds of acres of Australian bushland, wildlife, sporting grounds & a gym. Kangaroos, possums, ducks, parrots and other Australian native birds and animals live happily on campus.
The Rockhampton Campuses have regular Campus Life Activities to engage and connect students such as live music and pizza lunches, movie nights, laser skirmish, social sports and social clubs.
Contact Kim Harrington to discuss how your group or industry could benefit from involvement with our Rockhampton campuses and students – avc-rockhampton@cqu.edu.au.
Rockhampton City
Academic buildings, classrooms, lecture and video conference facilities and auditoriums
Canteen on-site
Library with access to an extensive array of online databases so students are able to source the latest information in their chosen fields
Free Wi-Fi across the campus 
Free Student Support Services – Course Work & Study Support, Student Support Officer, Career Advisors & Employment Support Officers, Counsellors, Student Representative Council and general support staff
Trade training workshops, including air conditioning/refrigeration, automotive, bricklaying, carpentry, construction, diesel fitting, electrical, fitting and turning, furnishing, horticulture, metal fabrication, and plumbing
IT and computer laboratories
Training kitchen and Willby's Training Restaurant
Hair and Beauty Salons
Rockhampton North
Academic buildings, modern classrooms, auditoriums, laboratories, computer labs, workshops, simulated work environments, and state of the art lecture theatres featuring the latest presentation and audio-visual equipment lecture theatres
Sporting & Fitness facilities, including a fully operational indoor & outdoor gym, athletic ovals, football oval, tennis courts, basketball and netball courts, baseball diamond and sports stadium
Allied health clinics, which are open to the public
Commercial Centre and with food court, post office and travel agency; student refectory with free games, jukebox, pool table and ping pong tables
Modern library with extended opening times; and 24-hour computer study labs
University dog 'Nala' who lives on Campus, and is a friend to all students, especially those that live on campus at Capricornia College Student Residence
Multi Faith Centre including prayer room
On-site student accommodation and dining hall, with free Wi-Fi, games room, study room, common room with pool and ping pong tables
Free Student Support Services - Academic Learning and Study Support, International Student Support Officer, Career Advisors & Employment Support Officers, Counsellors, Chaplain, Student Representative Council and general support staff
Free Campus Life events for students, with a wide variety of social events coordinated through the Office of the Associate Vice-Chancellor and hosted on campus for students & staff
Academic Learning Centre for students
Free Wi-Fi across the campus
High-tech multimedia with green room
Medical science and nursing labs
Engineering Precinct, including state of the art civil, electrical and mechanical labs
Advanced Technology Innovation Centre
School of Mines opened in 2023
Services of Photocopying, scanning and printing facilities
CQUniversity bookshop
Library with access to an extensive array of online databases so students are able to source the latest information in their chosen fields
Capricornia College – on-site accommodation for 340 students with student dining hall, student common room, a cinema room, games room, on site laundry facilities
Security 24 hours
Australia Post Office
Transport
Domestic Airport Rockhampton with the nearest international airport being Brisbane
Most students choosing Rockhampton will require private transportation. The city has daily air service from Brisbane and is along the passenger rail line from Rockhampton to Longreach. The city is served by:
Attractions
Services
Accommodation options
Schooling
Transcript
Welcome to Rockhampton, only an hour's flight from Brisbane and close to the Great Barrier Reef,
Capital Island and Queensland's stunning beaches and national parks.
Rockhampton is CQUniversity's largest campus. Learn in a tropical setting on acres of parkland with a
bus that takes you straight from campus to town to meet all your recreational needs.
Live on campus and enjoy university with new friends.
Embrace hands-on practical learning in a campus equipped with collaborative and contemporary
teaching spaces for an enhanced learning experience, including specialist paramedic nursing labs, and an
impressive engineering precinct.
Our Allied Health Clinic allows students to gain practical work experience and services the student and
local community.
Develop your English skills in a friendly and supportive environment and test your skills at our accredited
IELTS Test Centre.
Students have access to world class recreational facilities for a healthy and full lifestyle.
You'll find a range of support services, including counselling, assistance with your assignments and
career advice.
Connect with a diverse student population and enjoy social activities all year round.
History, culture, and great weather. Welcome to Rockhampton.