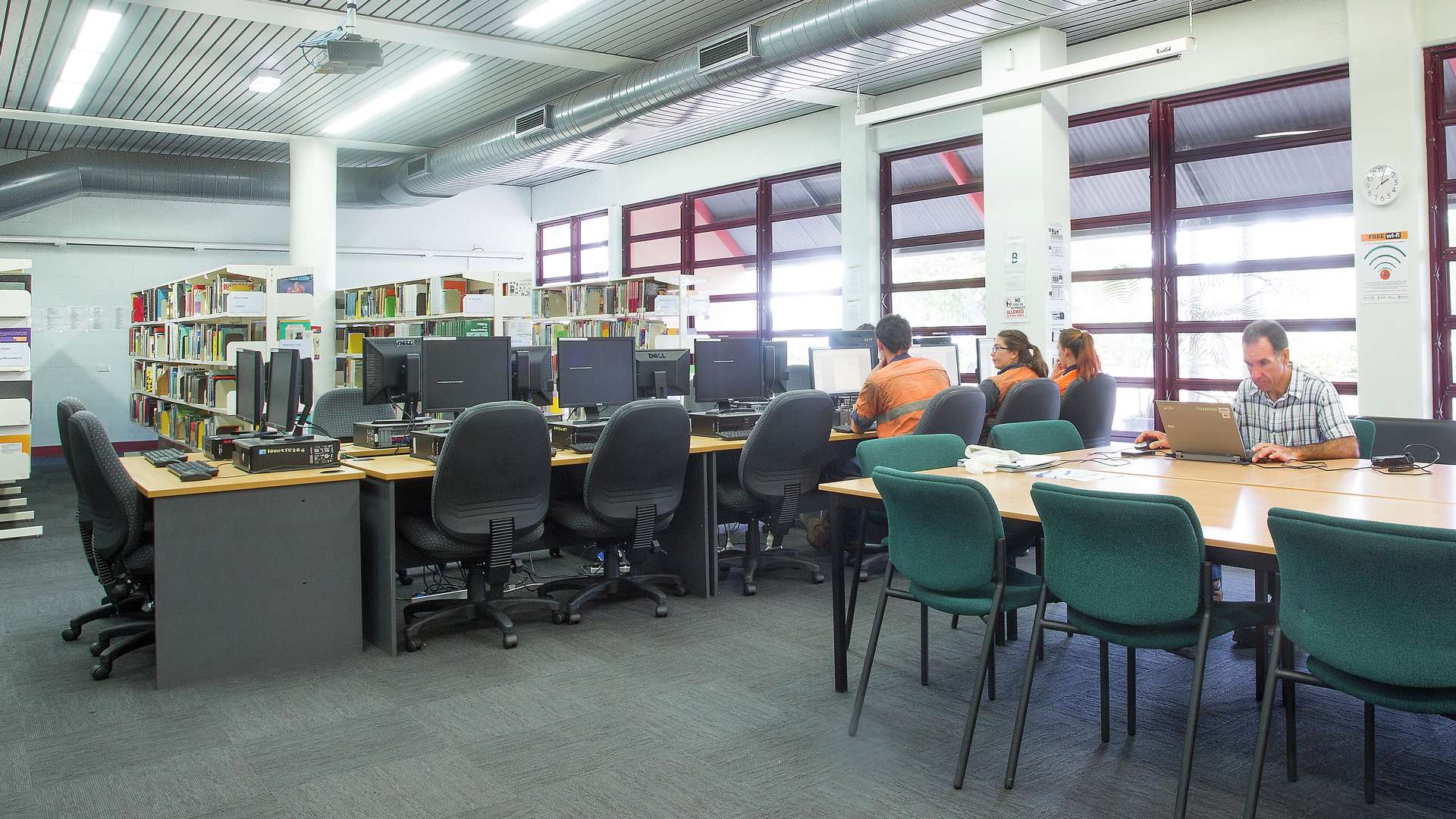 Our Emerald campus is located on the Capricorn Highway, 275 km west of Rockhampton, and is popular with students studying trade-based apprenticeships, in addition to certificate, diploma, degree and research qualifications in business, education, health and agriculture.
Our Emerald campus gives students a place to seek support, form study groups, access resources and technology, and provides spaces for quiet study if you are studying online locally.
Emerald is part of the Central Highlands region which has a uniquely diverse industry base, which gives the area a competitive and sustainable advantage over other rural communities. The region encompasses an area of around 60 000 square kilometres.
Central Highlands is home to around 30 000 people who live in the thirteen unique communities of Arcadia Valley, Bauhinia, Blackwater, Bluff, Capella, Comet, Dingo, Duaringa, Emerald, Rolleston, Sapphire Gemfields, Springsure, and Tieri.
Emerald has regular daily air services to and from Brisbane and is positioned along the passenger rail line from Rockhampton to Longreach, the Rail's 'Spirit of the Outback' tourist train. Public transport in Emerald consists of a local taxi.
Economic activity in the region includes gem and coal mining, cattle production, a wide variety of agricultural industries like cotton, horticulture, aquaculture, and tourism.
Emerald has a warm, dry climate with two distinct seasons (the dry winter season and the wet summer season). Winter temperatures average from 8-23 °C, while summer temperatures range from around 22-39 °C.
For local information about the Emerald region, accommodation, and schooling options, please visit Central Highlands Regional Council.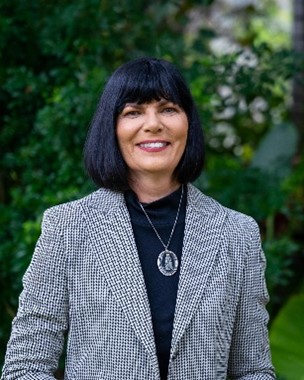 Kim Harrington is the Associate Vice-President (AVP) for the Central Highlands and Rockhampton Regions and is responsible for the local aspects of campuses in Emerald and Rockhampton and the large cohort of online students in the region.
Kim has been with the University since July 2012 and has expertise across a range of areas including professional development and vocational education.
Kim has extremely strong networks within the Central Highlands and Rockhampton communities which is valuable in her role as AVP(Central Highlands and Rockhampton Regions). In addition to her AVP duties, Kim continues in her role within the Industry and VET Division which involves business development and industry engagement.
Contact the local leadership to discuss engagement opportunities.
Workshops (for apprenticeship training)
Student common room equipped with free tea & coffee facilities
Photocopying, scanning and printing facilities
After hours computer laboratory – swipe card access
Free wi-fi for students
Food available from onsite caterer
Online Study Centre
Transcript
We Aussies love the country and many of us are looking for a way to escape the hustle and bustle of city life. You may have heard that the Central Highlands is having a boom. The whole region is experiencing unprecedented growth and many families have decided to make the move. Some come for the excellent job opportunities others for the relaxed country lifestyle. But all find out rather quickly that in the Central Highlands there's more than you expect.
[Music]
The region has huge potential and the opportunities that are currently here with jobs and the lifestyle are just amazing. People are very surprised often when they get here to realise just what the community is like what the opportunities are. How wonderful it is for families and how they actually fit into the community.
And that's just the beginning. The Central Highlands region covers approximately 60,000 square kilometres in Central Queensland inland from Rockhampton from the picturesque Carnarvon Gorge Nationalpark to the Sapphire Gemfields to the major townships of Springsure, Rolleston, Duaringa, Blackwater, Capella, Tieri and the business and government hub of Emerald. About 29,000 people call the Central Highlands home. Mining, agriculture and tourism are the backbones of this area.
[Music]
And business is booming.
The region has an above average level of income for most people who are working. And that also means that there is a very good lifestyle here and people experience these opportunities here that they don't necessarily get in other areas.
We've got globally competitive industries based around our mining agriculture and tourism and we're very proud of that and that's obviously one of our great strengths. We've been in business in the Central Highlands area for 27 years. We have two stores now, obviously, we think that it's a good place to do business.
We're experiencing very high job growth and we've got a very low unemployment rate so we need people do seriously think about moving to this region now.
What we like about this area is that you do come out of the down times a lot faster than in some other places. That's largely due to it being obviously a coal mining area.
This is the Emerald railway station, built in 1900.  But don't let this old world appearance fool you, Emerald is the important junction of the North and South connections of the central railway line and the inland road freight link between Cairns and Melbourne. Widespread mobile phone coverage,  high-speed broadband and the Emerald airport redevelopment are all part of the broadening network designed to keep pace with technology and the growth in this area.
We've identified that the mining industry is growing constantly. There's a massive amount of acceleration going on and that this is going to go further. The long-term prospects of the region are very good and the opportunities are substantial.
Emerald is really growing as the hub of the Central Highlands and that's very exciting. We've got new big schools that will be opening here soon so can only get bigger and better. It'll attract a lot more families, make lifestyle a lot easier here. We won't have to do so much travelling and of course, that's really good for business.
The Central Highlands is a great place to raise a family. It's an area of wealth, variety and natural beauty.
[Music]
When you ask a local what they love most about the highlands the answer is the people. Let's meet a few of them now.
We moved to this region for the schooling that's available from kindergarten through to Highschool.
There's a good range of high school to both public and private and so there's no necessity to send their kids away to boarding school. There's also University of Central Queensland campuses here, my TAFE college and the campus of Australian agricultural college. We tend to have smaller class sizes and that's great for students because they get more one-on-one attention from the teachers and also it's great for developing skills so that ready for the workplace.
All of the medical services that most people need are here in Central Highlands. We're very proud to have central therapy based here. We provide allied health services to the community and we love being here. And our business has gone from strength to strength really since its establishment.
Government services that are in the region they cater for everyone. If you need something it can be found in this region. We have a child with special needs and we have found all the help that we need in this area.
For young kids getting into employment, it's all there for. It's a lot easier.
The region has a young population and with great weather like this when Central Highlanders take time out there's plenty to do.
There are great social competitions in squash and touch football, water polo, swimming, tennis it's all out here.
The amount of activities available for children and for teenagers is wonderful. You've got all your sports out here everything's cater for. You've got football, you've got netball, dancing, anything that a child wants to get into they can. We've got the Maraboon dam, so if you're into waterskiing or fishing it caters for everyone.
If you're an avid rider, pony clubs are very very good for the kids around here as well.
You have got a major airport here you can certainly fly anywhere within Queensland and or the southern states. It's not too far from anywhere really.
As the local government you know we're working in partnership with a number of groups and organizations, businesses and industries to encourage people to come and invest in the area. And there's plenty of great opportunities there for people to you know to get ahead in this region and we certainly encourage them to come up here and make the most of those opportunities and we look forward to working with them in the future.
You're really proud to call this region home.
So you see in the Central Highlands you have excellent job and investment opportunities, high-quality schools and a great lifestyle. Visit the Central Highlands Development Corporation websites for more information from planning your relocation to spotting investment opportunities.
So there you have it so many reasons why the Central Highlands really is more than you expect.