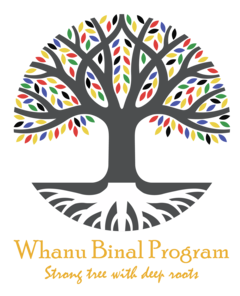 The Whanu Binal Indigenous Entrepreneur Program is a collaborative initiative between CQUniversity and Arrow Energy. The Program is an online learning experience that has been specifically designed to support Indigenous business owners in the field of business and entrepreneurship. The Program is presented through a series of online modules and aims to provide participants with knowledge and tools to help further grow their businesses and develop economic opportunities for their communities.
Please click the Expression of Interest button below and complete the online form to register your interest to participate in the Program.
Download our brochure for more information.
Watch this space for important upcoming dates
FAQS
Please find answers to questions about the program on our FAQs page.
Contact
For further Inquiries please contact us via WBE@cqu.edu.au
Meet the artist
Please click on the green arrow to hear the artist
Transcript
Howard (Joe) Butler - Internationally acclaimed Artist
"I am a proud Gooreng Gooreng, Gurang, Iman, Gangulu man"