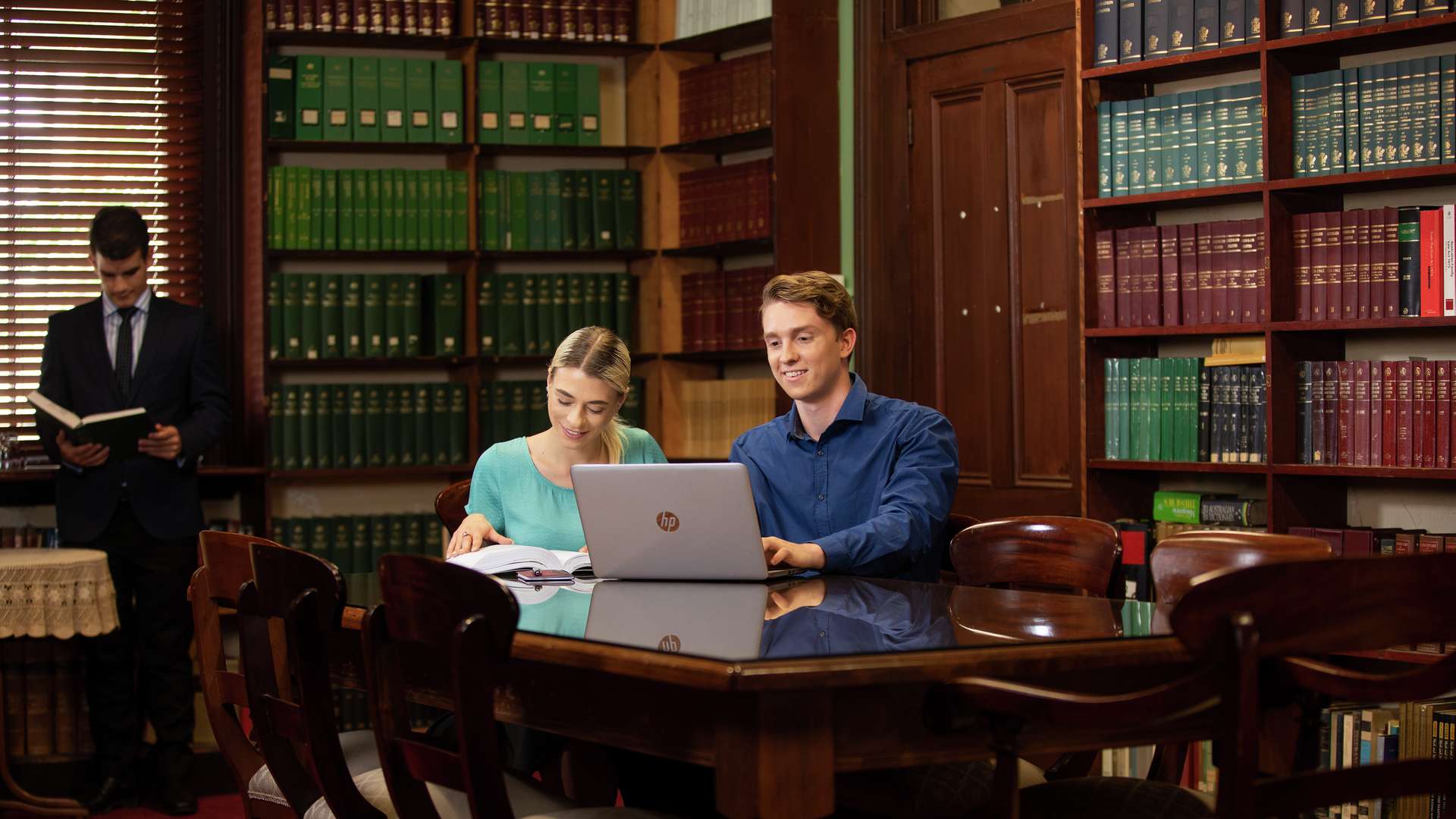 New law units are proposed to the Law Program Committee using standard processes developed by CQUniversity. The proposed unit is compared to the existing course mapping to ascertain impacts on other units and threshold learning outcomes. The assessment plan is examined for impact on the course as a whole. 
Once a new unit is approved, its design must comply with Law discipline templates for notes, PowerPoints, podcasts, films, YouTube, Zoom, Moodle and Google Docs. All materials are subject to an editorial process before releasing to students. Units are also monitored by the Head of Program as they progress through the term to ensure standards are maintained. 
Once units have been taught, results and Unit Coordinator Reports for that cohort must be approved by the Law Program Committee before they are released by the University. Annually, Unit Coordinators are required to prepare an AUER (Annual Course Enhancement Report). The AUER examines enrolment, student survey reviews, attrition etc., on at least a three-year time horizon. Academics also comment on how they will improve their units based on the analytics and also student survey responses. AUER's must be approved by the Law Program Committee. Implications for the course are noted and changes are followed up in subsequent AUER reports and in annual Performance Planning and Review for individual staff members. 
The Law course also undertakes special projects, for example, the implementation of an iPad program in 2012/13, digital flashcards and animations in 2013, curriculum mapping and simulations in 2014, online clinical education in 2017, developing legal apps in 2018 and use of Google docs and Teams in 2022. 
The Law course has an external course Reference Committee that meets three to four times a year to review the development of the course. 
The School of Business and Law's courses are reviewed on a five-yearly basis. Law is a course within the broader Business and Law School. 
The Law discipline complies with the following CQUniversity policies related to renewal and improvement: 
Assessment Policy and Procedure (Higher Education Coursework)
Evaluation of Teaching Policy and Procedure
Learning Environments Strategy and Design Policy
Learning, Teaching and Assessment Framework Policy
Student Evaluation of Units Policy and Procedure
Course Committee Terms of Reference
Course Reference Committee Terms of Reference
Course Review Panel Report - Progress Report at 12 Months Template
Course Review Panel Report - Work Plan Template
Course Review Panel Report Template
Course Review Panel Terms of Reference
Moderation of Assessment Procedure
Monitoring Academic Progress (MAP) Policy and Procedure - Domestic Students
Monitoring Academic Progress (MAP) Policy and Procedure - International Students