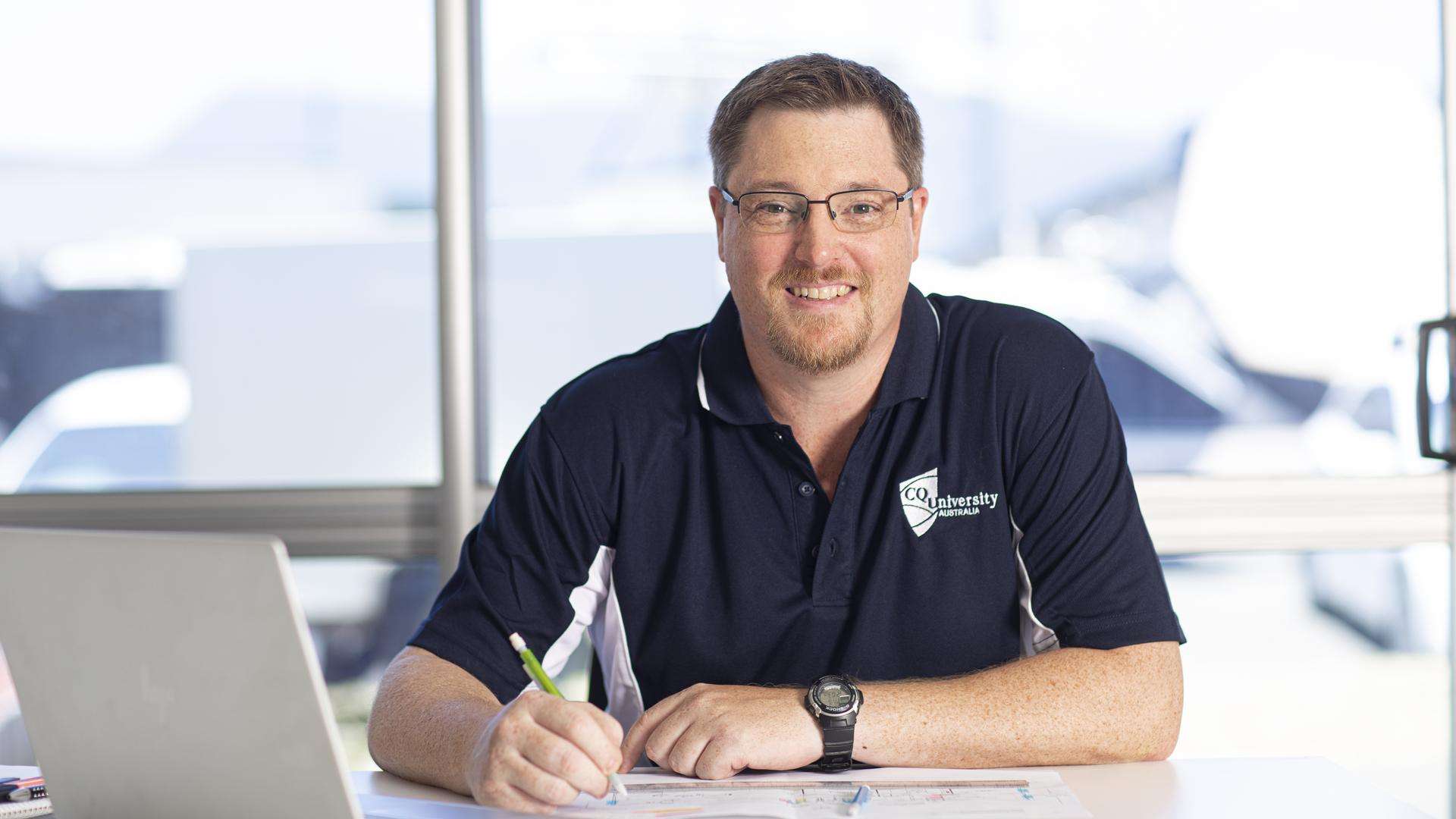 Are you interested in earning while you learn? Does real-world experience support your learning style? 
CQU proudly partners with a variety of organisations to offer Engineering Cadetships. You can enter the workforce early and continue studying until graduation with the support of one of our partners. 
Cadetship benefits
As an aspiring engineer, you'll benefit from a structured work-study program that allows you to gain valuable practical experience while completing your engineering degree. 
Cadetships offer real-world experience, which is highly valued by employers. By working alongside experienced professionals, as a cadet you'll apply theoretical knowledge to actual engineering projects. One of the significant advantages of a cadetship is that you'll often receive financial support from the employer. This assistance may include a regular salary, payment of university course fees, or a combination of both.
Plus as a cadet, you'll establish valuable connections within the engineering industry, often leading to paid part-time or full-time employment well before graduation. CQUniversity is actively engaging with industry partners to offer cadetship opportunities each year, ensuring our graduates are the most work-ready in Australasia. 
What courses are included?
We have a variety of Engineering courses that integrate into cadetships.
You'll need to check the entry requirements of the course when applying for the cadetship with a particular employer. Plus, your potential employer will have their own selection criteria for the cadetship. 
Where can I do an Engineering Cadetship?
Our cadetship partners span a range of locations, including Bundaberg, Cairns, Gladstone, Mackay and Rockhampton. We also support our online students with opportunities throughout Australia.
Cadetships open for application

Lovejoy Services
Location: Bundaberg
Duration: 5 days a fortnight, 12 months initial trial
Engineering Disciplines: Civil and Electrical
Salary: Casual at $32 - $40/hour, depending on experience and course level
Engineering Course: any CQU Engineering course maintaining full-time or part-time study. 
To Apply: Please forward applications (including resume) to Admin@lovejoyservices.com.au
Closing Date: No firm date. Early applications are encouraged.
How Do I Apply?
You can find CQU Engineering Cadetships advertised with our partners either via their website or job listing websites such as Seek. Each cadetship will be different so be sure to check the application requirements carefully with each listing. 
Remember, applying for a cadetship is also applying for employment with an organisation so, pay particular attention to your resume, cover letter and additional requirements. 
Recent Engineering Cadetships
Bundaberg Regional Council
Engineering Cadet
Cadet Role - Temporary full-time (3 years)
Salary commencing at $61,714 per annum plus super and benefits
Area: Infrastructure Services
Location: Bundaberg
Exclusive to current CQU engineering students.
Downer Group
Engineering Cadet (Mechanical, Electrical or Mechatronics)
Cadet Role - Temporary full-time (6-12 months)
Area: Rail and Transit System
Partner With Us
At CQU, we're always looking to engage and form strong partnerships with our community to support our students, regions and workforce.
At CQU, we take pride in attracting a diverse range of students, each with a genuine eagerness to learn. This passion for knowledge, coupled with our unwavering support, empowers our students to emerge as confident and highly skilled engineers. Our track record speaks for itself - we're ranked #1 in Australia for full-time employment among engineering graduates*. 
Plus, our undergraduate engineering courses have been awarded five-star ratings for full-time employment, starting salary, and the availability of top-notch learning resources*. This is proof of the exceptional quality of our graduates, assuring you that your commitment to CQU will support your workforce now and into the future. 
*The Good Universities Guide 2023.
The demand for professional engineers in Australia continues to grow rapidly; for civil engineers alone, it is projected that by 2026 there will be a strong 13.4% growth in demand. Strong growth is also expected across the board for other engineering specialities, including electrical, mechanical, mining, chemical and more, according to Labour Market Insights reports. 
We know there is a shortage in the industry for qualified engineers, Infrastructure Australia predicts the demand for engineering skills to be 48% higher than supply by 2025, which is equivalent to more than 41,000 new engineers needed. 

By combining CQU and industry efforts we can work towards meeting the demand for engineers, ensuring a skilled and capable workforce to contribute to the country's development and growth.
Plus, our graduates are highly regarded by employers, with the latest national employer survey showing CQUniversity is ranked #1 in Queensland and #4 nationally for overall employer satisfaction. QILT Employer Satisfaction Survey 2022
If you would like to partner with CQU and offer engineering cadetships, or for more information on the cadetships, please contact Ben Taylor.
A/Prof Ben Taylor
Head of College (Engineering and Aviation) | School of Engineering and Technology
P: (07) 4150 7176
E: ben.taylor@cqu.edu.au