TAFE (also known as VET) is a significant investment of your time and money, and it's important to feel like you are making an informed decision about paying your course fees. 
When it comes to paying for your course fees, you can:
defer your tuition or student contribution fees and access a VET Student Loan, or
spend part of your fees upfront and defer the rest, or
pay all of your unit fees upfront.
Thanks to the Australian and Queensland Governments CQUniversity can provide eligible students with a range of funding and subsidy options. The Government will pay all or part of a student's course tuition fees, reducing the amount of money a student needs to pay.  These government subsidies are aligned with the need for workers in specific industries. Students can review CQUniversity's available funding option on TAFE Subsidised Training. 
Course tuition fees are subject to change and specific resources are required for many courses
A VET Student Loan is a loan from the Australian government that assists eligible students in paying their tuition fees.  A VET Student Loan gives rise to a HELP debt that continues to be a debt due to the Commonwealth until it is paid.  The debt is repaid through the Australian tax system once you reach the minimum income threshold for repayment; repayments continue until you have repaid the debt.  For more information on the minimum threshold set by the Australian Government and repayments, please view the VSL Information Booklet.
VET Student Loans are only available to approved courses at diploma level and above. A VET Student Loan cannot be used for a Certificate IV level course or below. 
Fee concessions may apply to government funded courses or units for eligible students to help reduce the cost of your study and training. Other costs e.g. trade equipment
If you are paying full fees, instalment plans are available for CQUniversity students who meet specific eligibility criteria. 
To apply for a VET Payment Plan, complete and submit a VET Payment Plan Enquiry prior to enrolment and a member of our Student Engagement Team will be in touch to discuss eligibility and the application process.
Payment Plans are approved for one enrolment intake at a time and are only provided where enrolment fees are $300 or greater. A minimum deposit of $75 or 20% of the total cost of enrolment, whichever is the greater, is required prior to the loan being issued. Loans are repaid via regular direct debit payments and must be fully repaid at least 30 days prior to the end date of the study period for which the payment plan has been approved.
CQUniversity offers a range of Scholarships that are available to our TAFE students as we believe a quality education can be for everyone – regardless of background, location or life circumstances.
Whether you're just starting out or continuing your studies, receiving a scholarship can help balance your study and life commitments. A scholarship looks good on your resume and may open the door to industry networks and work experience opportunities. You can review our range of scholarships here and find the right scholarship for you.
As an international student, you will enrol in your course as a full fee-paying student. Tuition fees vary depending on the course you study. At CQU, we offer additional support when it comes to tuition fees plus, we have competitive fees.
Find out more about international course fees.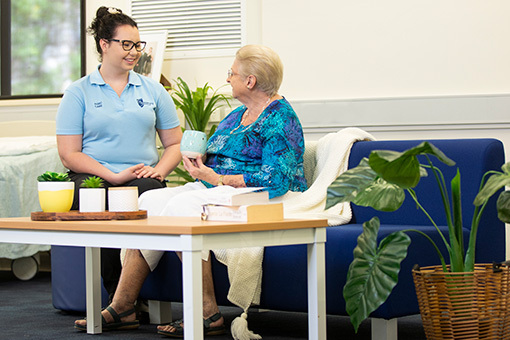 Subsidised TAFE Training
Subsidies for eligible students reduce the cost of vocational courses to low or free tuition fees, reducing the amount of money you need to pay. These government subsidies are aligned to the need for workers in specific industries.
Payment Plans
If you are paying full fees, there are instalment plans available for some CQUniversity students. Prior to enrolment, a Payment Plan Application form must be completed, and you will be required to negotiate terms with the Student Advice Team.
A minimum of $75 or 20% of the total cost of enrolment, whichever is greater, is payable at the time of enrolment. However, exceptions will depend on the cost of the program and the time frame of payments, which must not exceed 11 weeks in total. The minimum amount for repayments is $20, and you must finalise all payments no later than 30 days prior to the completion of the study. Once approved, you are liable for the full cost of the course after the start of the study date. All outstanding invoices must be paid in full, even if you withdraw after the program has commenced.
Financial Assistance 
The Commonwealth Government has various financial support payments dependent on age, study commitments, approved activities and work or job search commitments.
Please visit the Services Australia website or your local Centrelink Office for assistance eligibility and apply early in your program.
Frequently Asked Questions