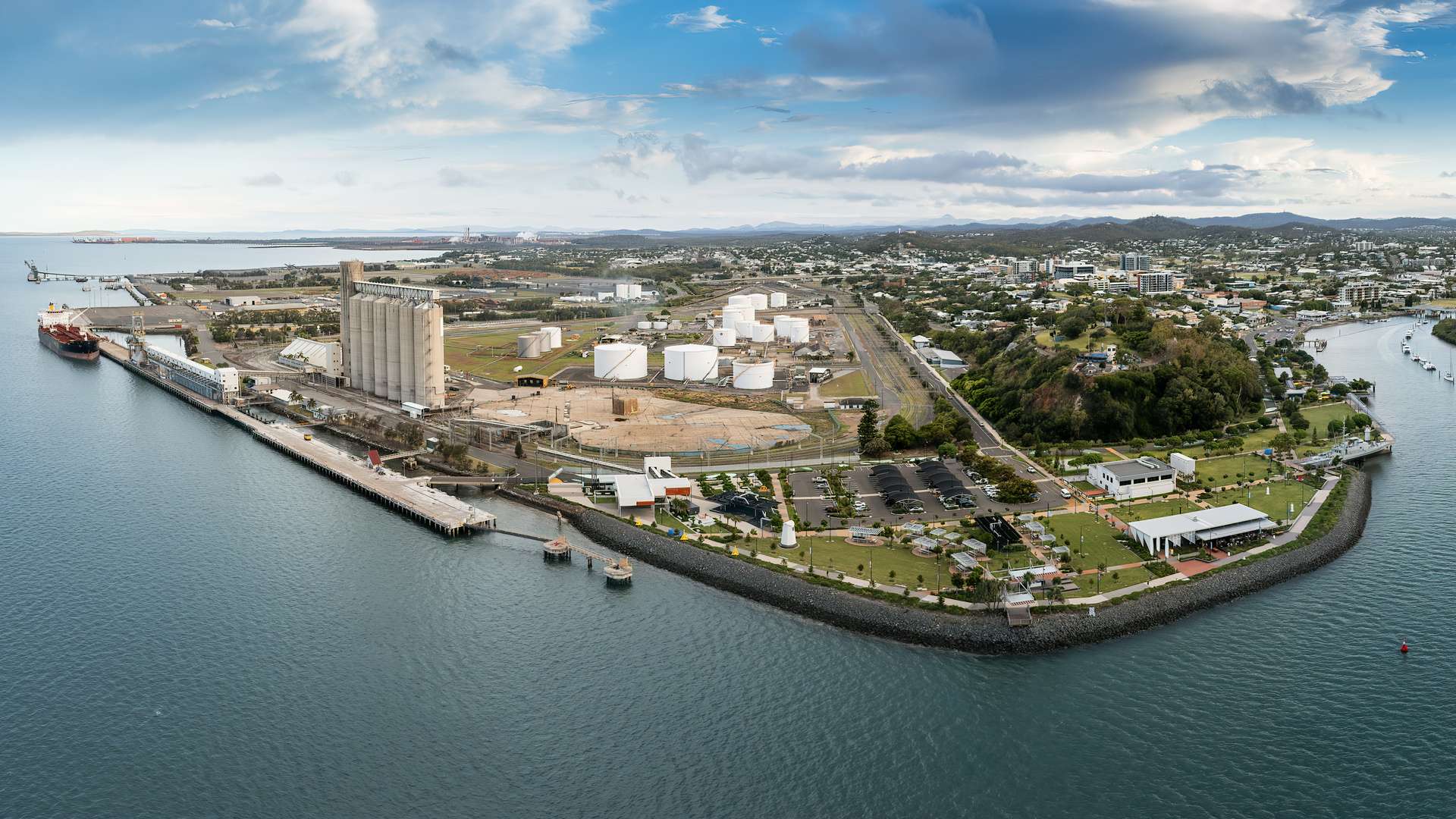 The Centre for Hydrogen and Renewable Energies (CHRE) was developed to provide world-class research, training and support to the emerging hydrogen and renewable energy industries in Central Queensland.
Our vision is to cultivate world-class expertise to empower our industry partners and new industry clients as they embrace the transition to hydrogen and other clean energy. This will be accomplished by driving impactful research and development outcomes that directly align with commercial needs, while concurrently nurturing a highly skilled workforce and workforce pipelines though community and youth engagement initiatives. Our overarching strategy is to champion the creation of a robust regional clean energy and hydrogen manufacturing value chain in Central Queensland, centred in the economic powerhouse city of Gladstone, to bolster and uplift local industries and drive further economic growth. 
The Centre will feature a compact and versatile hydrogen production system that will enable hands-on immersive training, as well as provide a platform for solving practical research problems and testing new technologies. We are actively pursuing breakthrough solutions to support rural and remote communities in attaining energy self-sufficiency.
Through a pursuit of collaborative innovation, the Centre aims to serve as a dynamic hub for solving real-world research challenges and pushing the boundaries of ingenuity through the exploration and testing of new technologies.  
Professor Murray Shearer
Professor of Hydrogen and Renewable Energy
Murray's background include work with BP in Iraq and across the globe. He has also worked in Hydrogen Energy with JV in Rio Tinto where he planned the world's first industrial-scale hydrogen power project, capturing carbon dioxide from natural gas and permanently storing it.
Industry Partners
We have established a consortium of leading industry partners to anchor our work and our expectations in commercial reality. Partners include Fortescue, Sumitomo, Stanwell and Rio Tinto and we will also work with the Central Queensland Hydrogen Cluster and Gladstone Engineering Alliance.
Research and University Partners
Formal research partnerships have been established with Swinburne University, Charles Darwin University and James Cook University with funding support from the Commonwealth Regional Research Collaboration Fund.
School of Manufacturing – Gladstone
A combined research and training facility the School of Manufacturing accommodates process manufacturing, instrumentation-related training, advanced welding/metal fabrication training, hydrogen research/training and industrial pilot demonstrations. The facility can also host research and development activities with our industry partners.
Actual equipment includes:
Advanced instrumentation
Metal fabrication
Specialist welding
3D metal printing
LNG
Hydrogen processing and blending facilities
Laboratories
Hydrogen industry incubator suites
School of Trades
The Hydrogen industry incubator suites are strategically located alongside this facility, which provides established industries and start-ups with space, specialist knowledge, skills and trades, student placements, apprentices and specialist equipment that will encourage research and training collaborations and drive new business outcomes for the region.
Coastal Marine Ecosystems Research Centre
Our Coastal Marine Ecosystems Research Centre (CMERC) provides sustainable and workable solutions to environmental challenges, while supporting growth in key industries such as manufacturing, agriculture and Queensland's multi-billion dollar tourism industry.
Training in hydrogen and renewable energy skills
Partnering with industry and government means that we can help transform Gladstone into a powerhouse of hydrogen skills and training, providing knowledge and leadership for other hydrogen centres in Queensland and across Australia. The University is set to become the first institution to conduct training courses in hydrogen production.
Access to hydrogen
We have leveraged our well-established relationships with Gladstone industry to secure ongoing supplies of surplus hydrogen for use in training, teaching and research and development activities.
The Centre's research and development activities will include:
New products based on green hydrogen (manufacturing, propulsion systems, energy production)
Export and domestic use of hydrogen (markets, supply chains, microgrid integration, blended LNG)
Applications of hydrogen fuel cells (safety management, modelling and simulation)
Environment (occupational health and safety, community education, water supply)
Other renewable energy such as biodiesel from waste plastics and solar energy
Contact us
Centre for Hydrogen and Renewable Energies (CHRE)
Gladstone Marina Campus
43 Bryan Jordan Drive
Callemondah Qld 4680
07 4970 7370