For nearly a decade, world-class research at CQUniversity's Experimental Gambling Research Laboratory (EGRL) has had the pulse of Australia's rapidly-transforming gambling habits – and the evidence is informing better regulation of the gambling sector.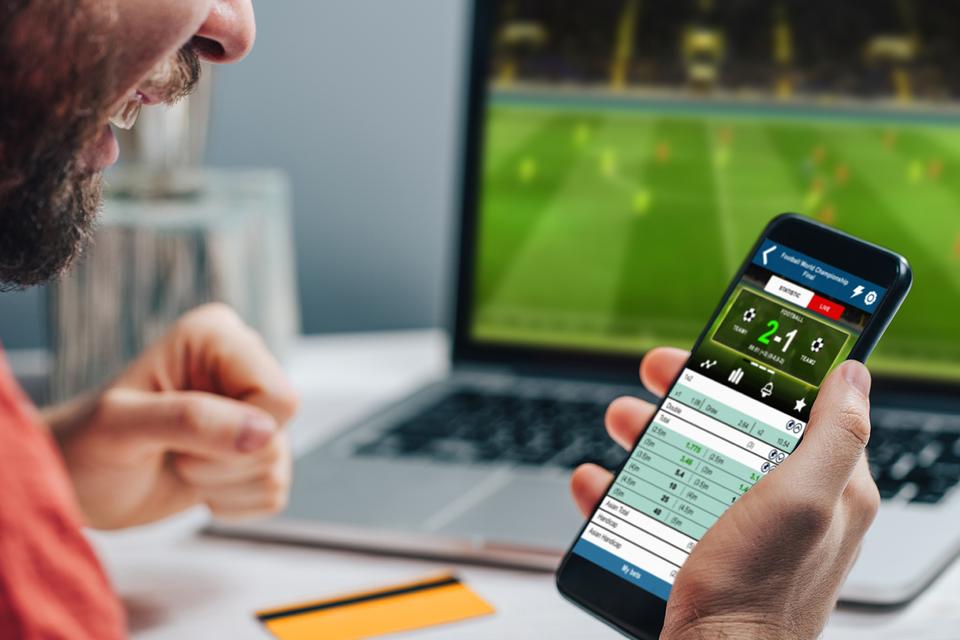 Description
Since 2013 EGRL has led world-class research into Australian gambling activity, habits and impacts, through experiment, simulation, and observation, delivering hundreds of studies, papers and publications to inform public policy and debate.
Partners
Australian Government, New South Wales (NSW) Responsible Gambling Fund, NSW Office of Responsible Gambling, Gambling Research Australia, Victorian Responsible Gambling Foundation, South Australian (SA) Department of Human Services and New Zealand Ministry of Health.
Impact
Ongoing provision of EGRL research evidence, into various Australian State and Federal Governments' policy and regulation of gambling, has informed proactive regulatory decisions including: to ban wagering advertising during general television viewing times, and ban promotion of various punter inducements; limit setting availability and mandatory gambling information messaging for online betting; youth-focused educational initiatives; the Australian National Self-Exclusion Register for pokies; and, Commonwealth-proposed mandatory warnings on computer games with gambling-like content. 
Researcher
Professor Matthew Rockloff, Professor Nerilee Hing, Professor Matthew Browne, Associate Professor Alex Russell and Dr Hannah Brajkovich (née Thorne)
Australians are the world's most prolific gamblers, losing close to $25 billion a year – nearly twice as much per capita than Singapore, the next country on the list.
Research from CQUniversity's EGRL shows that the national habit has negative impacts for one in six Australians, across gambling activities including poker machines, sports and race betting, online gambling, and even gambling related to video games.
Professor Nerilee Hing is a Research Professor in Gambling Studies at EGRL, led by Professor Matthew Rockloff, and she says the public health implications from gambling are huge.
"Our research indicates that population-level harm from gambling is akin to that from alcohol consumption, for instance," she says.
"Our team at EGRL aims to advance understanding of gambling problems and harm, and their impact on the health and wellbeing of individuals and society.
"Our research-based evidence has informed many policies and interventions for gambling-related issues, and we continue to deliver studies and projects to government, to ensure policy-makers understand the rapidly-changing landscape."
Professor Hing recently led a study commissioned by the New South Wales (NSW) Responsible Gambling Fund, in Australia, assessing the bourgeoning habit of smartphone betting amongst young people.
She notes that 18 to 29-year-olds surveyed said the portability and range of gambling apps was driving increased betting, and many participants said they wouldn't bet at all if it required going to a physical bet shop, like a TAB or hotel.
"Using their phone to bet often means they can more easily keep the habit hidden, if they realise it is impacting on their wellbeing, or attracting concern of people around them," says Prof Hing.
The final report, Smartphone betting on sports, esports and daily fantasy sports amongst young adults, highlighted that smartphone betting characteristics interact in ways that can actually elevate harmful behaviours, including more frequent betting, impulsive betting, placing less well-researched and a wider variety of bets, and betting more than usual when smartphone betting is done in social situations.
Professor Hing says understanding these emerging gambling trends was vital to reducing harms.
"With technology, people have so many options to gamble already in their hands – through research like our smartphone betting report, and our NSW Youth Gambling Study in 2021, we're putting the latest trends and risks for young people in the hands of policy-makers, so their response can be timely and effective."
Across three decades, Prof Hing's commitment to better understanding of gambling harms has seen her make real impact in policy development.
Her research into sports betting and race betting, across several projects, has seen Prof Hing invited into consultations for the Australian Government's Review of Illegal Offshore Wagering 2015 and its subsequent National Consumer Protection Framework for Online Wagering 2018.
The work of several EGRL researchers informed key regulatory decisions within that framework, to ban wagering advertising during general television viewing times, and to restrict promotions and inducements targeting new customers, and inducements that require further expenditure to access a bonus.
Prof Hing has also been a chief- and co-investigator on behavioural trials to refine two measures in that 2018 framework: limit setting and gambling messaging, both of which were innovated within the final framework, with Australian online betting agencies required to provide both since mid-2019.
She has also been a subject matter expert on the development of the National Self-Exclusion Register, the Commonwealth's free service for people who want help change their gambling habits.
Most recently, Prof Hing, along with her colleagues Professors Rockloff and Browne, has provided extensive research into simulated gambling in computer games, to inform the Commonwealth's current consultations to regulate the emerging and multi-faceted field.
In particular, results from the EGRL's NSW Youth Gambling Study informed action, as they showed about 40 per cent of NSW children aged 12 to 17 were playing video games and apps with gambling-related content.
"These platforms very much look and feel like traditional gambling, and things like pokies apps, and lucky-dip 'loot boxes' in gaming, have similar addictive qualities as traditional gambling," says Prof Hing.
"And we know gamers who buy loot boxes are more likely to gamble, including with some of the in-game items that they win in loot boxes.
"That study paved the way to explain to parents and young people what a dangerous gambling product looks like, and for instance, how buying loot boxes is something a player can do over and over at a fast pace, with no limit on the spend, much like a pokie machine."
The work has also influenced Australian Commonwealth policy-makers, and the current proposal for mandatory minimum classifications for gambling-like content in computer games.
Connect with CQUniversity
At CQUniversity we know the value of our connections locally and around the world. Our partnerships help us create opportunities, deliver solutions and change lives. From time to time, we share our Connections Count update where we share our highlights, including research impact stories like the ones above. Sign up to become one of our valued connections.