School of Nursing, Midwifery and Social Sciences
Medical and Health Sciences
Professor Trudy Dwyer, Dr Tracy Flenady
justine.connor@cqumail.com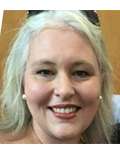 Research Details
Thesis Name
Is nursing clinical judgement development and application impacted on with the Queensland - Adult Deterioration Detection System?
Thesis Abstract
Early Warning Systems such as Q-ADDS support timely identification of clinical deterioration and prevention of avoidable deaths. Ensuring that patients who deteriorate receive appropriate and timely care is a key safety and quality challenge. Early warning systems score physiologic measures and alert nurses to subtle changes in patient condition. Critics of early warning systems have expressed concern that nurses would rely on a score rather than assessment skills and critical thinking to determine the need for intervention. Therefore this research aims to explore the impact of an enhanced early warning system on nursing behaviours or practice, specifically with the clinical judgement domain as this area has not yet been studied.
Why my research is important/Impacts
Nurses are accountable for the care of several patients and must multitask to provide routine care, monitor and manage any change in patient status. A nurse can only be with one patient at a time and consequently may be unaware that another patient is deteriorating. This situation can lead to failure to rescue. Failure to rescue (FTR) transpires when there is a deferred or insufficient response to clinical deterioration in a hospitalised patient. Early Warning Systems such as the Q-ADDS are effective tools for identifying early signs of clinical deterioration, however indicators suggest that simply providing nurses with an early warning system alert does not improve patient management or outcomes. Appropriate nurse response requires clinical judgement and decision making. There are growing concerns that nurses will act on a Q-ADDS score instead of using clinical judgement to determine the significance of the score for a specific patient and to select the appropriate intervention.