School of Nursing, Midwifery and Social Sciences
Studies in Human Society| Psychology and Cognitive Sciences
Dr Marika Guggisberg, Associate Professor Stephen Moston
jessamy.henricksen@cqumail.com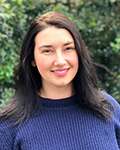 Research Details
Thesis Name
Examining the Reasons Behind Online Sexual Harassment and Violence Against Women.
Thesis Abstract
Online sexual harassment and abuse reportedly impacts one in five women and is suggested to be an extension to offline violence that aims to harass, discriminate, manipulate or control a person. At present there is limited research that has examined the influence behind online violence against women, with conclusions being drawn from research that has examined abusive online gaming behaviours, workplace sexual harassment and forms of offline violence against women. The proposed research aims to investigate the mechanisms behind online violence towards women, evaluating the roles of online anonymity and group conformity. In addition, it aims to examine whether individuals who engage in abusive behaviours online also engage in such behaviours offline, and therefore determine whether online behaviours further influence violent behaviours towards women.
Why my research is important/Impacts
This research is important for the continuing generation of knowledge, raising awareness among professionals and the general community as well as in relation to prevention efforts for combating online violence. To the knowledge of the researcher, this project will be the first in Australia to explore the influences of online sexual harassment and abuse towards women and is supported by the reviewed literature that calls for further research into the topic.