School of Business and Law
Technology| Commerce, Management, Tourism and Services| Studies in Human Society
Dr Tasadduq Imam, Dr Catherine White
geoffrey.webster@cqumail.com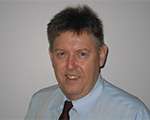 Research Details
Thesis Name
A Study of Local Area Marketing (LAM) Techniques used by Australian Small to Medium Enterprises (SMEs)
Thesis Abstract
SMEs are actively being encouraged to be more digitally ready. The purpose of this research is to advance understanding of contemporary LAM techniques and develop a framework for implementation within SMEs. This research will expand on the work of Finne and Gronroos (2009) who proposed an informal rethink of marketing communication on the basis that meaning is created out of messages received through the communication process. This research will specifically apply these findings to contemporary LAM techniques in a small business context.
Why my research is important/Impacts
Significant opportunities exist to advance the understanding in this research area, especially in relation to SMEs' preferences regarding LAM techniques (Boyens, 2010) and the development of a business engagement framework (Gambetti & Graffigna, 2010) for SMEs. There is also little understanding on how digital media marketing (particularly the social media) effects the consumer's personal behaviour and how SMEs can effectively capitalise on these informal communication networks (Wilcox & Stephen, 2014). This research will also assist marketers to understand how the use and reliance on technology enhances the meaning of messages and influences communication.
Partners
Southside Chamber of Commerce
Small Business Solutions
"