School of Engineering and Technology
Information and Computing Sciences| Engineering| Technology
Dr Steven Gordon, Dr Biplop Ray, Professor Steven Moore
robert.buhrke@cqumail.com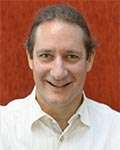 Research Details
Thesis Name
Advancing Information Security and Privacy for users of smartphones, smart devices, and IoT applications.
Thesis Abstract
Privacy is a human right, and laws and regulations have been designed to protect it. However, there are well-known fundamental problems with passwords. Most people find it challenging to remember many different usernames and password combinations, which often leads to the weak and reuse of passwords for many accounts. My research contributes new knowledge towards improved privacy, security and ease of use by investigating existing user authentication methods and comparing them against my novel passwordless and non-biometric approach, which enables strong authentication without the need to remember any username and password combinations.
Why my research is important/Impacts
Today the vast majority of identification and authentication is based on simple usernames and passwords. Whilst this is a cheap and easy way to log in to computers and online services, this method poses significant risks for organisations and individuals since it's easy for hackers and malware to obtain these credentials, leading to fraud, identity theft, privacy breaches and reputational damage. My work will contribute to increased cyber-security and reduce online fraud by enabling many more people globally to securely log into computers, mobile devices, online services and apps without having to remember any usernames or passwords.
Funding/Scholarship
Australian Government Research Training Program Scholarship and CQUniversity.