School of Education and the Arts
Studies in Human Society| Studies in Creative Arts and Writing| Language, Communication and Culture
Professor Donna Brien, Associate Professor Susan Davis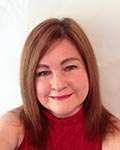 Research Details
Thesis Name
The crime novel as trauma fiction: Representing traumatic experience and post-traumatic growth in crime fiction.
Thesis Abstract
This thesis examines writing practices to represent trauma for the benefit of readers and writers in a work of popular genre crime fiction. The research is conducted firstly through a creative work that uses narrative to mirror the fragmented nature of traumatic memories, while remaining true to the elements that make crime fiction popular. An accompanying exegesis examines techniques to align the narrative strategies of crime and trauma fiction, developing a framework to classify such hybrid works as a subset of trauma literature. This is then applied to the writing process to outline a post-traumatic journey framework for creative writing.
Why my research is important/Impacts
The research addresses two significant social issues — mental health and domestic violence. It explores creative writing as an approach to post-traumatic growth and recovery for survivors, and investigates the potential of creative writing for recovery by investigating the genre of crime fiction as a vessel for conveying the knowledge of traumatic experience and the post-traumatic growth story of its characters. The subject matter of crime fiction may seem at odds with these objectives but the key appeal of crime fiction is that no matter how traumatic, the genre's formulaic tropes assure the world will always be restored safely to order.
Funding/Scholarship
Australian Postgraduate Award Scholarship and the Australian Government Research Training Program Scholarship