School of Health, Medical and Applied Sciences
Psychology and Cognitive Sciences
Professor Matthew Rockloff, Professor Nerilee Hing, Associate Professor Matthew Browne, Dr Daniel King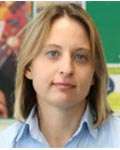 Research Details
Thesis Name
A Conceptual Framework and Empirical Investigation of eSports Betting and Skin Gambling
Thesis Abstract
The rising popularity of competitive video gaming competitions, or eSports, has attracted the interest of the gambling industry; with wagering operators now offering eSports betting. An unregulated gambling subculture around eSports has gained even more popularity, with virtual game items known as "skins" being used to bet on eSports and gambling-themed games. This research is investigating these emerging gambling products using a conceptual framework, developed from existing knowledge of video-gaming, gambling, and their intersection. Data collection consists of an audit of eSports betting and skin gambling products, qualitative interviews, and a two-wave longitudinal study with eSports bettors and skin gamblers.
Why my research is important/Impacts
This research will provide valuable understanding of eSports betting and skin gambling. The research focuses on themes of exposure, access, gambling motivations, moderating factors, and the associated outcomes. The findings have the potential to inform directions for the future of eSports betting and skin gambling; including further research, harm minimisation strategies, and reviewing gambling regulation.