School of Education and the Arts
Education| Studies in Creative Arts and Writing
Dr Nicole Anae, Dr Nadia Mead
joanna.beresford@cqumail.com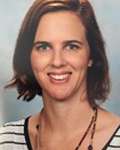 Research Details
Thesis Name
A woman's place is at the chalkface: Using autoethnography alongside allegory to inform historical fiction writing
Thesis Abstract
While The Senate (2017) contends the teaching profession has become 'feminised', it is ironic that historically, female teachers in the public service faced exclusion: through legislation—"passed as clauses in the Commonwealth Public Service Act in 1902—"barring their employment after marriage. These clauses were relaxed during the First World War yet reinforced again at its conclusion, penalising women who had filled job shortages (Colley 2018, pp. 232-233). As a result of the federal and state governments' 2020 coronavirus pandemic responses, my focus as a registered teacher is on the contradictions female teaching professionals in the public service continue to face.
Why my research is important/Impacts
The anticipated impact of the proposed research is to demonstrate the ways in which a form and genre of creative writing practice would prove useful to female teachers for reflecting on and processing experiences that occur while working under unusually challenging circumstances. This matters to those women who remain in teaching and those considering a career in teaching. As well, a contribution will be made that objectively explores through fiction the opinions and experiences of a female teacher at a historically significant juncture in time: the coronavirus pandemic in Australia, 2020.