School of Education and the Arts
Technology| Education| Commerce, Management, Tourism and Services
Dr Robert Vanderburg, Professor Bruce Knight
heath.henwood@cqumail.com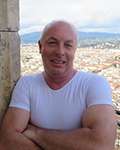 Research Details
Thesis Name
Strategies to Develop New School Principals via Mentoring
Thesis Abstract
There is a massive shortage of suitable candidates for principal roles, and a high turnover of newly appointed principals. This research aims to support new principals through the development of effective mentoring methodologies and strategies.
Why my research is important/Impacts
School leadership has a significant impact on student learning outcomes. Quality principals are needed to ensure student learning. This research will ensure development and support for new principals to impact student learning.