School of Education and the Arts
Dr Gillian Busch, Dr Rickie Fisher
heather.mehlhose@cqumail.com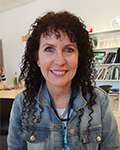 Research Details
Thesis Name
Strategies employed by young children, teachers and families to support social and emotional wellbeing of young children
Thesis Abstract
The purpose of this intended research is to discover whether skills and understanding for emotional and social competence, including resilience and mindfulness, with four and five year old children can be developed into a tangible blueprint that will help develop, sustain and internalise emotional and social competence. It is proposed to investigate the lived experiences of Prep-aged children to understand how a young child sees, feels and thinks about emotional and social competence and how they believe they use it in their daily lives to push through the "tricky times". Through observation and small focus group conversations with young children, the intent is to determine what language and visuals they use to express their experiences, to then turn their voices into a tangible set of strategies for emotional competence, including mindfulness, aimed specifically for four and five year old Prep children.
Why my research is important/Impacts
There is a growing evidence body on the importance of early years for development and social emotional learning that can impact upon future mental health. It is expected that such evolving evidence will inform the future development of key attributes specific to the early years, and effective strategies for this younger age group. By providing strategies for social and emotional learning that reiterate the voice of the child, that have the words and actions for being brave, having resilience, navigating the 'tricky times' and obtaining the skills to exit and enter friendships by using the words and actions designed specifically by the children, for the children, that can be used quickly and effectively amongst and entwined with the National Curriculum.