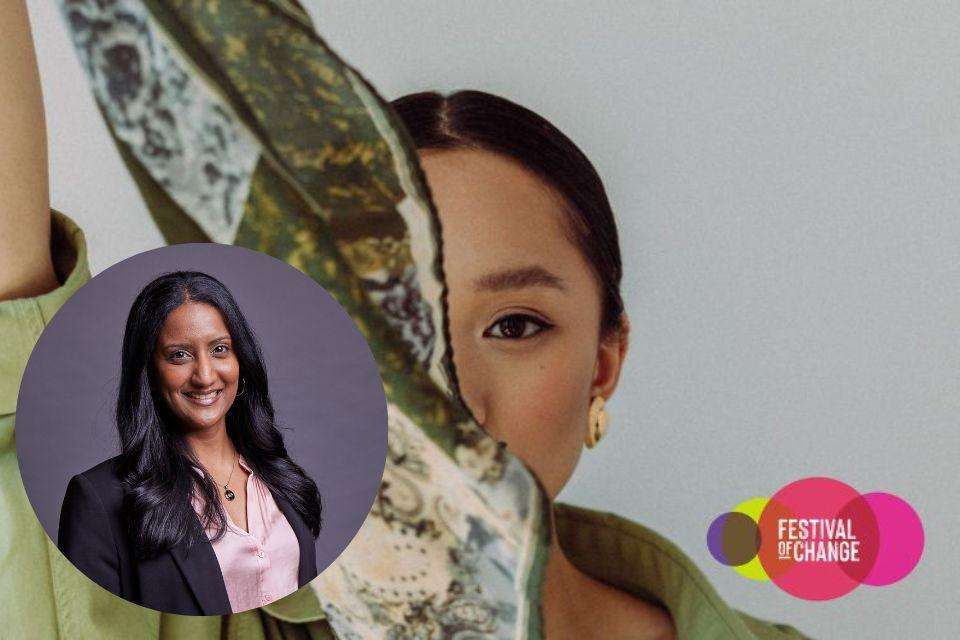 CQUniversity research student Stephanie Deenmamode has a passion for fashion, and a personal mission to make it sustainable. 
The green marketing enthusiast is focused on Generation Z influencing, purchasing power, and sustainable priorities, in her Master of Research thesis.
And she's sharing her findings for CQUniversity's Festival of Change, for the free event Gen Z and Sustainable Fashion on Wednesday 26 July at CQU Melbourne. 
Register to attend Gen Z and Sustainable Fashion. 
In its sixth year, the Festival of Change is a national series of events to showcase and celebrate social innovation and social impact.
Ms Deenmamode, who moved from Mauritius to Melbourne to complete her Master of Marketing with CQU in 2018, said she was excited to share her passion and experience. 
"I've been interested in green marketing right throughout my career, and sustainable fashion and purchasing became a real priority for me during the pandemic," she explained. 
"During lockdowns, I had more time to be conscious of what I was consuming – food, makeup products and clothing. 
"I spent a lot of time trying to source organic and natural options – and realising how many synthetics, and just weird stuff, was in so much of what we consume!"
Ms Deenmamode is a Senior Media Account Manager with Melbourne media agency NEUE MEDIA. 
Her professional interest was piqued as she noticed the extra expense of organic options, and the various factors – including social media, influencers, and advertising campaigns – that prompted more sustainable buying.  
"I had to narrow down my research to be very specific for my degree, and I focused on Gen Z because they are the next dominant consumer group, and they will have the biggest purchasing power," she said. 
"They are also the demographic that's most engaged with climate action, and getting involved in social causes.
"So shaping eco-spending habits of Gen Z now offers huge opportunity – because by the time they're parents, and buying clothes for the next generation, those habits could be embedded." 
While members of Gen Z have grown up with fast fashion, Ms Deenmamode said their digital native experience also makes them more adaptable for secondhand buying and selling via online marketplaces, and opportunities for upcycling and mending, clothes swapping and sharing, and other fashion innovations.  
The passionate student and alumnus has gathered data on how Gen Z connects with sustainable brands, and how platforms like TikTok, DePop and other sharing apps are influencing purchasing habits.
With more than a decade of experience running campaigns for world-renowned brands, both in-house and in agency, Ms Deenmamode hopes her research will help shape more eco-aware spending, and a more sustainable future. 
She will present her findings, and her own experience, in a fun and fashion-forward session at 11.30am – 12.30pm on Wednesday 26 July. 
The Festival of Change is part of CQUniversity's role driving social change, innovation, equity and inclusion as an Ashoka U Changemaker University, and Australia's first social enterprise university certified by Social Traders.
For more Festival of Change events on campus and online, browse the full Festival of Change schedule here.