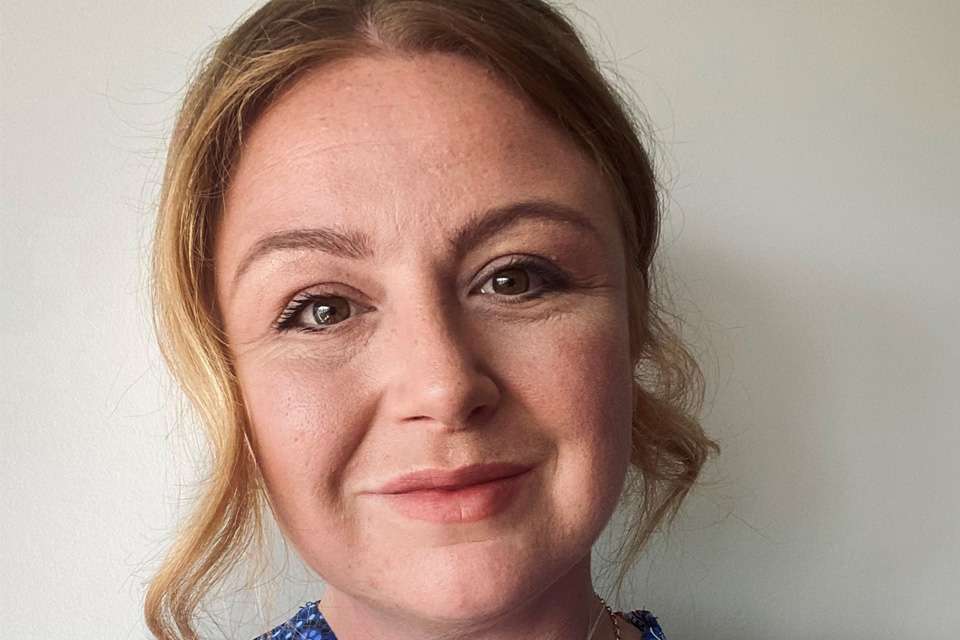 CQUniversity Diploma of Enrolled Nursing graduate Stacey Mason is arguably the very definition of the "Aussie battler".
Despite needing a kidney transplant, three years of dialysis and the threat of heart failure, Stacey has been an amazing mum to her two young children, successfully completed a Diploma, secured permanent casual employment at Rockhampton Hospital – and now won a Central Queensland Regional Queensland Training Award.
After many years of waiting for a donor, Stacey received a new kidney on 16 June, and although she was unable to receive her Vocational Student of the Year Award at the event in Mackay on 1 July, she said the award and the new kidney were equally life-affirming.
"I was so shocked to win," she said. "It was a nice surprise."
"I guess I doubted myself that I would win, but it was just nice to have been nominated by my peers and teachers.
"The kidney and the award are both the gift of life."
Stacey said although she's experienced more than her fair share of health problems, she'd dreamed of becoming a nurse long before they surfaced.
"When I was in high school, just 17, I was given an opportunity to do nursing training with the Australian Defence Force, but a diagnosis of ulcerative colitis meant it wasn't possible as nursing in the ADF is a frontline role," she said.
"Although I wanted to be a combat nurse rather than a civilian one at the time, when my kids came along, I realised I needed something permanent."
Not long after she gave birth to her son, she was diagnosed with heart failure and kidney disease and required regular dialysis, but she was determined to pursue her dream of nursing. 
In 2021, Stacey enrolled at CQU, juggling her health alongside her studies, but she said the support she received from her teachers and fellow students was inspiring.
"Being on dialysis twice a week for four hours at a time gave me time to do my assessments – it was either that or sleep and I just got into the study," she said.
"I thought managing study with my health was going to be more challenging, but the support I received from family, friends and CQU kept me going.
"The teachers were so supportive and helpful, as many of us are mums they tried to work around our school pick up times, allowing us to start classes earlier in the day."
This support paid off and Stacey was able to complete her Diploma of Enrolled Nursing on time in November last year. She then landed a casual nursing role at Rockhampton Hospital, working in almost every department.
She said one of her primary motivators for being a nurse – and a patient - was being an advocate for patients and an inspiration to her children, aged five and three.
"They're still quite young to understand – I tell them that some parts of mummy's body don't work properly, but in the future, they'll understand it better," she said.
And the future does indeed look bright for Stacey, who now has a new kidney, an award which recognises her sacrifices, and the possibility of more training.
"I'll have to keep my word now and do the Bachelor of Nursing so I can become a Registered Nurse, so I guess I'll be jumping back into study very soon," she said.
Stacey was one of three CQU-trained students who won at the Central Queensland Regional Queensland Training Awards in Mackay on 1 July.

The winners will go on to compete at the State Final in Brisbane on 9 September.