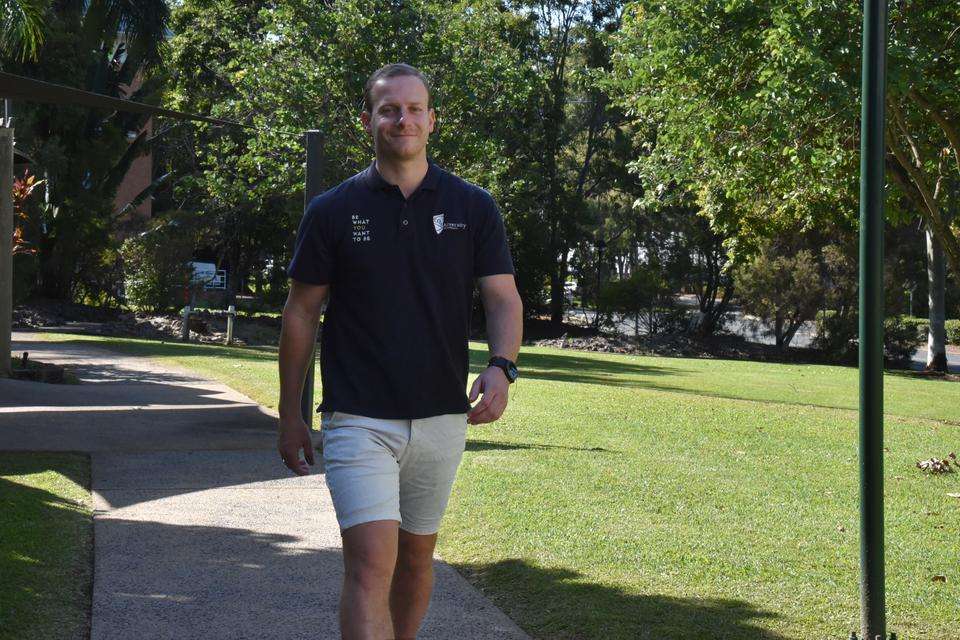 Recreational running events are seeing hundreds of thousands of Australians improve their fitness, wellbeing, and social lives by simply registering, turning up and moving.
That's according to CQUniversity's Head of Course for Podiatry, Dr Benjamin Peterson, who this week will present at the Australian Podiatry Conference in Brisbane about his study into the outcomes of participating into the world's most popular recreational running event, parkrun.
The study synthesized peer-reviewed quantitative research from 11 studies involving over 18,000 participants.
"People who begin participating in parkrun are often motivated by improving their fitness as well as opportunities for social connection," Dr Peterson said.
"The currently available research suggests that these benefits, among others, are frequently experienced by those who participate in parkrun.
"Our review found evidence that participating in parkrun helped to improve the physical activity levels of participants, independent of the actual event, and people who took up parkrun tended to improve their general fitness and improved their weight and BMI," Dr Peterson explained.
"Another important outcome for participants was improved mood, personal wellbeing, stress levels and self-esteem.
"Interestingly, individuals with non-running backgrounds generally had higher levels of participation."
Dr Peterson said while it's well documented that community running events provide a social environment to encourage physical activity, having to travel long distances for events, and the cost event registration fees, present a barrier to participation in many events.
"Parkrun has addressed these barriers and has become a globally successful collective of free, weekly, timed community-based running events," Dr Peterson said.
"Because parkrun events are so widespread in Australia, it is a great opportunity for people to get involved in recreational running.
"Parkrun have 2000 weekly events in 20 countries, with over 900,000 finishers in Australia across 470 events.
"This study has shown that the popular running event has potential to be used an intervention tool to improve physical and mental health."