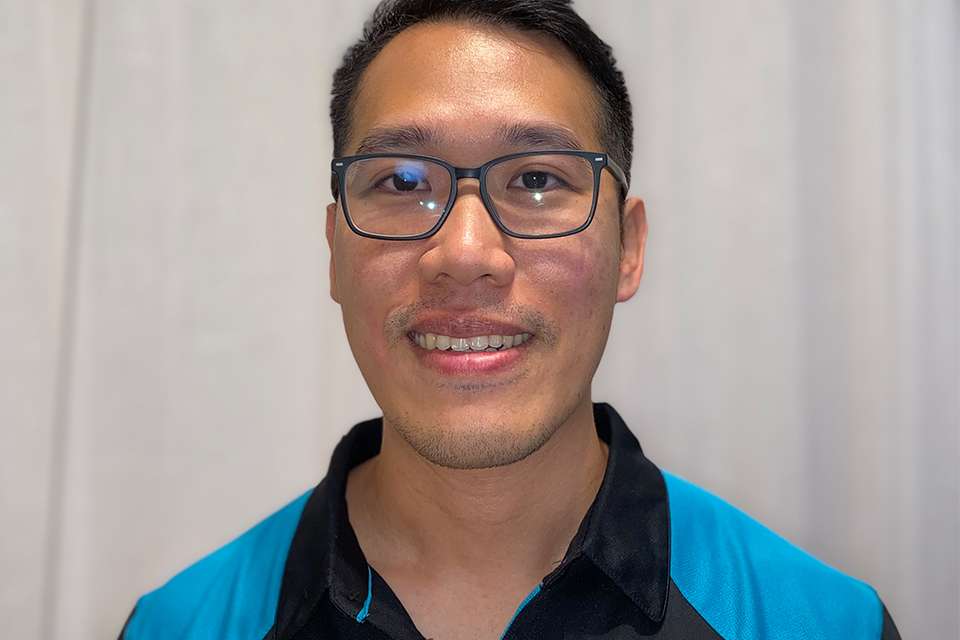 CQUniversity student Eric Wu said he has always aspired to make a tangible difference in the lives of others.
The Bundaberg resident recognised that becoming a health practitioner is one of the most direct ways to achieve this goal and enrolled in a Bachelor of Allied Health to become an Occupational Therapist.
"This career path represents both a great honour and rewarding opportunity to support patients and clients in finding meaning and identity, despite the obstacles and challenges they face," Eric said. 
"In the future, I hope to give back to our society and create a positive cycle through many generations to come."
As an immigrant, Eric said his path to higher education has not been without its hurdles. Filled with self-doubt due to his background and language proficiency, he initially believed tertiary education might not be an option for him. 
"I felt at a disadvantage given that I did not graduate from an Australian high school and English is my second language.
"Things took a significant turn when I discovered CQUniversity's enabling course, Skills for Tertiary Education Preparatory Studies (STEPS)," Eric said. 
"Through STEPS, I not only familiarised myself with CQU's systems but also gained a profound understanding of the expectations and study techniques required at a university level."
Upon successful completion of STEPS, Eric applied for direct entry into his undergraduate course. Now mid-way through the first Term of his allied health degree, Eric said he was grateful for the program in easing his transition into higher education. 
"While studying abroad, I am isolated from my family. A lack of their support has had a big impact on me, however, I am focused, hardworking and determined to succeed," he explained. 
"I am grateful for STEPS because it has not only equipped me with the necessary knowledge and skills to embark on undergraduate studies but has played a pivotal role in boosting my confidence, providing a clear picture of university life.
"It also helped me to establish a strong support network with my classmates and build long-lasting friendships."
With the support of CQU staff, teachers and peers, Eric said he was encouraged to apply for the variety of scholarships and bursaries that the university had available. 
Eric was successful in receiving a CQUniCares GWI Scholarship which provides recognition and financial assistance to a deserving bachelor's degree student in financial need.
"STEPS looks after their students like a family. The Bundaberg Access Coordinator Hermina Conradie always goes above and beyond, providing weekly motivational classes that develop an academic mindset, create networks for self-help, and encourages us to apply for scholarships.
"When I first found out I would be receiving a scholarship I was speechless! I also felt a sense of great relief for my future."
Thanks to the financial support from his CQUniCares GWI scholarship, Eric said he was able to reduce his work shifts to focus on his studies.  
"It allows me to fully engage with university life rather than be distracted by financial stress.
"Living by myself in Australia and without any family support, I must be completely self-sufficient for all living expenses.
"With the increased cost of living and paying off weekly bills, I needed to work at least 25 hours per week. Now I can comfortably reduce my work hours and even have a couple of weeks off in preparation for my final exams."
He thanked CQU and GWI for the opportunity to study without the additional financial burden.
"Their generosity has had a big impact on me," Eric said.
"I hope one day I can do the same for other students or my patients to achieve their dreams and goals."
The CQUniCares Scholarship program changes lives and CQUniversity is grateful to partner with organisations like GWI who share the University's passion for making a difference in the lives of our students, their families and our communities.