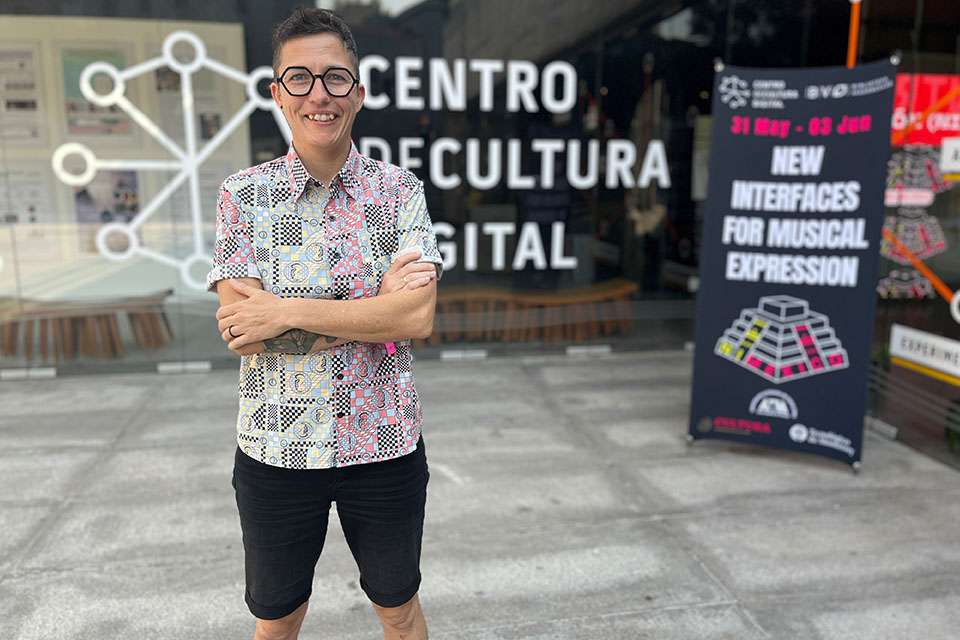 Patty Preece's art installation has wowed attendees at the International New Interfaces for Musical Expression (NIME) Conference in Mexico City, with the CQU Associate Lecturer and Creative Arts Technician winning two of the event's major awards.
Patty was invited to present her paper, Oscillations: Composing a Performance Ecosystem through a Sonic Cyberfeminist Lens, and her art installation at the event.
"The installation comprises three irons and ironing boards, which have been hacked and retrofitted with embedded electronic instruments that together create a complex feedback network," Patty said. 
"The sounds used in the granular algorithm of each instrument are sourced from the domestic world, the factory and from advertising samples. The result is a noisy chaotic soundscape that attempts to transport the audience to the factory floor."
The installation and her paper are part of Patty's Master of Arts and aims to investigate the relationships people have with domestic objects, and ponder their structures and significance through the design and performance of an interactive ecosystem. 
The project uses a sonic cyberfeminisms lens to critically explore aesthetic and relational hierarchies at the intersection of sound, gender and technology.
Her projects earned her two accolades at the event – one for her paper and the other to recognise the importance of her installation.
"I won the Pamela Z Award for Innovation for my paper - Pamela Z is a composer, performer and media artist whose innovative work with voice and electronics combines elements of operatic singing with live electronic manipulation of sound," she said.
"With Pamela's blessing the Pamela Z Award for Innovation was created in 2018 with the intent of recognising researchers who are positively contributing to bringing more diversity to the NIME community."
See Patty's art installation HERE.